2nd "Heartstrings of Singapore" Photography Competition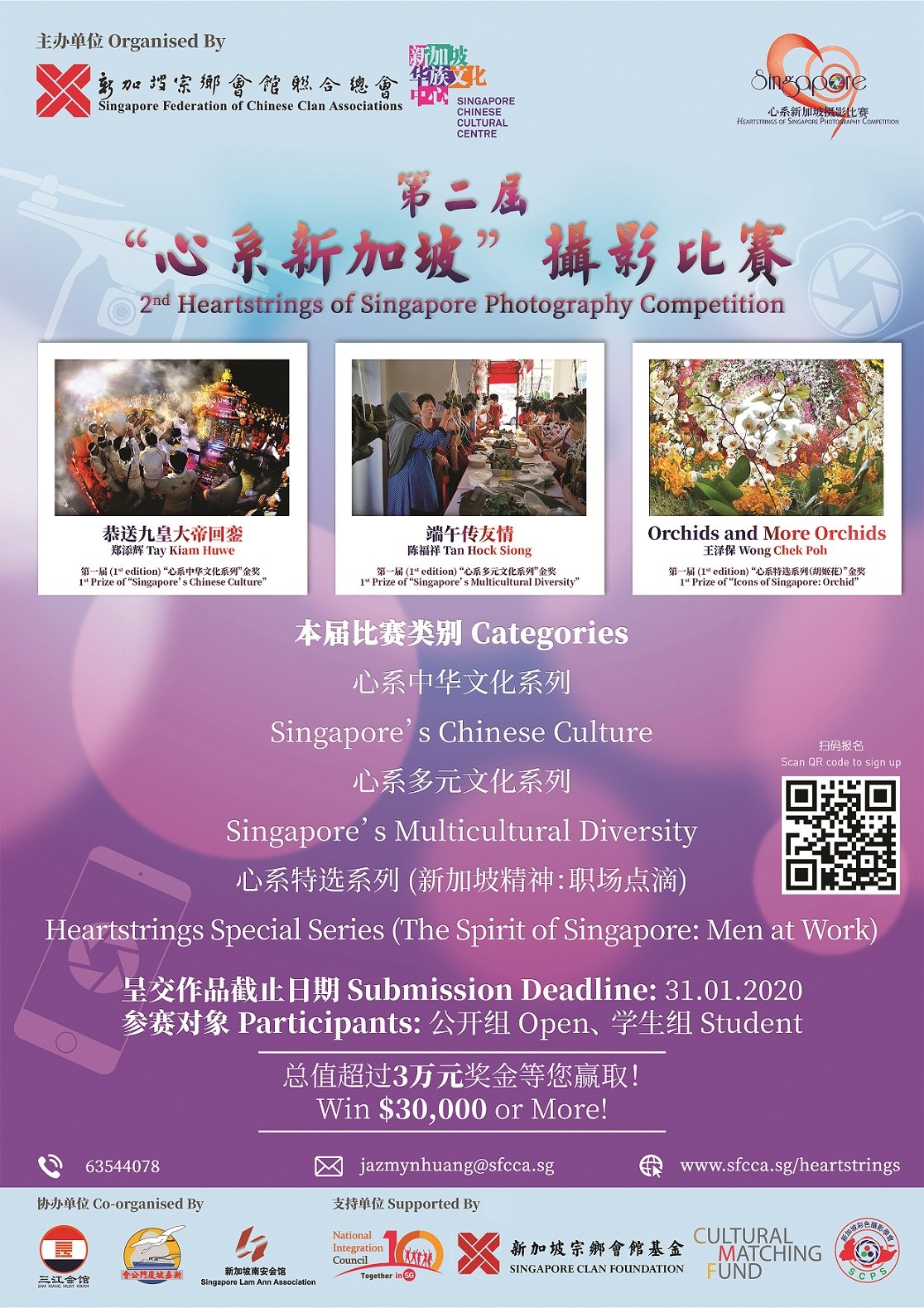 ‎‎
📸 About the Competition
The 2nd "Heartstrings of Singapore" Photography Competition is organised by Singapore Federation of Chinese Clan Associations and Singapore Chinese Cultural Centre, and co-organised by Sam Kiang Huay Kwan, Singapore Amoy Association and Singapore Lam Ann Association. It is supported by National Integration Council and Singapore Colour Photographic Association.
There are three categories in the competition, namely "Singapore's Chinese Culture", "Singapore's Multicultural Diversity" and "Heartstrings Special Series". The competition encourages the public to record Chinese culture and capture Singapore's diverse social landscape through their camera lenses.
📸 Awards Ceremony
In view of the ongoing COVID-19 situation, the awards ceremony will be conducted online. Award winners will be notified of the details in due course.
Date: 27th September 2020 (Sunday)
Time: 1:30pm to 2:45pm
Platform: Zoom
📸 Related News
➡ "Capture the Moment of Cultural Vitality" Photography Workshop
➡ Inaugural "Heartstrings of Singapore" Photography Competition Awards Ceremony
➡ "Capturing the Magic Moment" Photography Workshop
➡ Digital Photo Editing Techniques Workshop