With the aim to foster bilingual and bicultural talents, SFCCA Scholarship will be awarded to up to five outstanding students pursuing their studies in top-ranking Chinese universities annually. The recipients will receive up to $15,000 for each academic year, to finance their studies and living expenses. Applications will open on 1st April 2023.
Please download the SFCCA Scholarship Terms & Conditions and Application Form for more information.
For more enquiries, please contact the SFCCA Secretariat at 6643 6475 or email admin@sfcca.sg.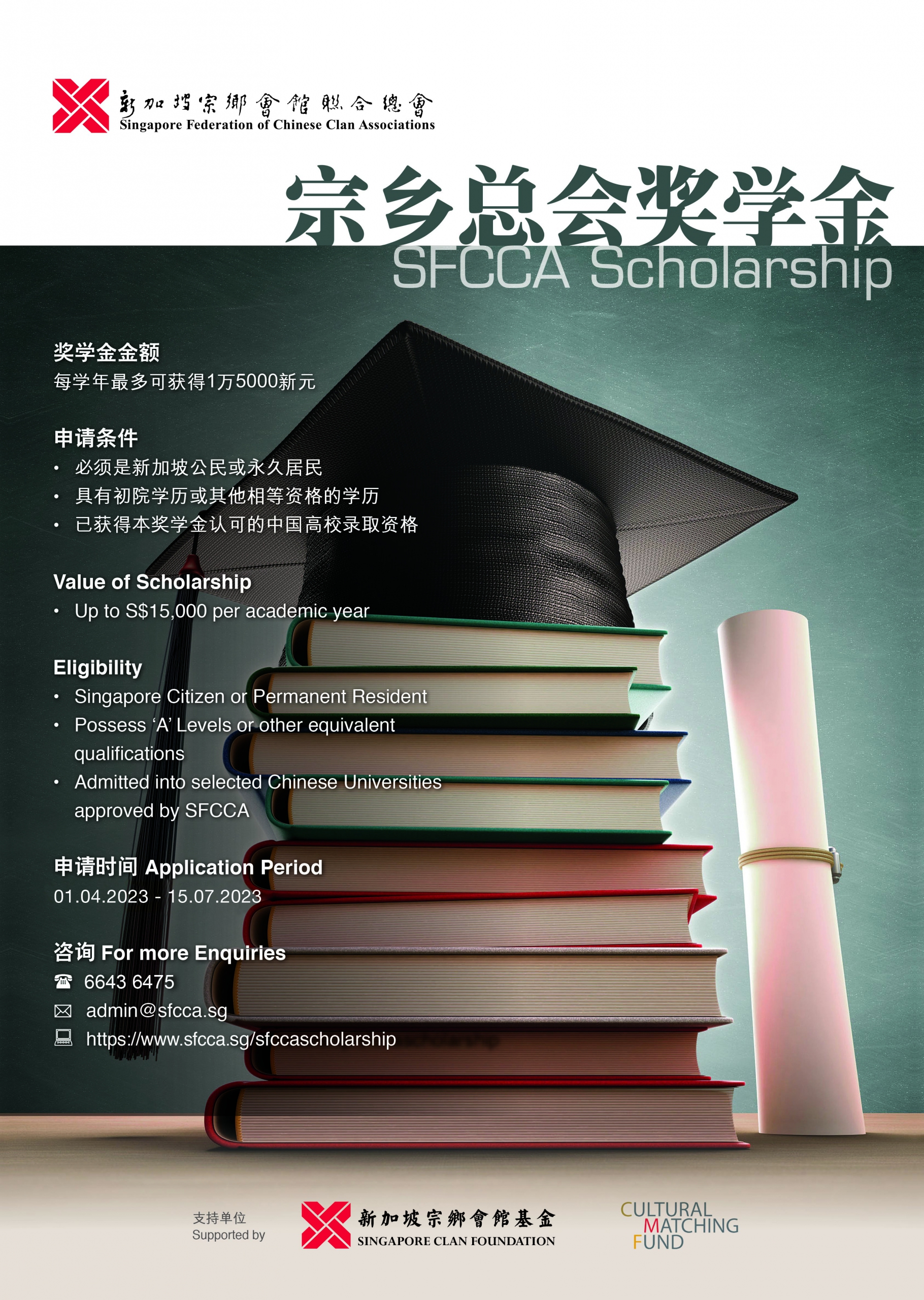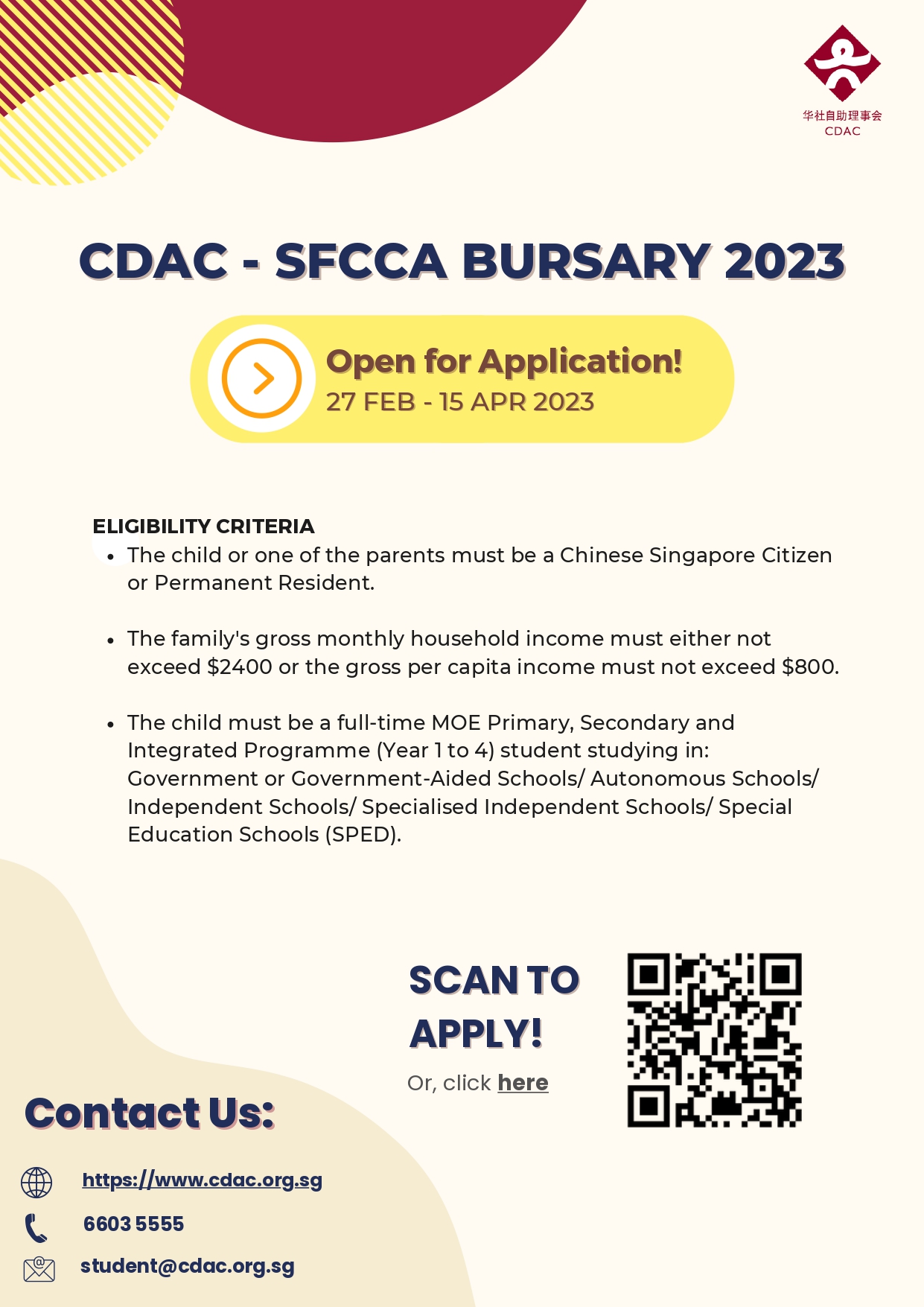 Established by CDAC and SFCCA in 1996, this Bursary seeks to help needy students to cope with their schooling expenses. Application is now open for eligible primary, secondary and integrated programme students. Applicant or one of the parents must be a Chinese Singaporean or PR with gross monthly household income not exceeding S$2,400 or gross per capita income not exceeding S$800. Application closing date: 15 April 2023
For further enquiries, please reach out to CDAC Secretariat at 6603 5555 / student@cdac.org.sg or visit https://www.cdac.org.sg/developing-students/assistance-support/cdac-sfcca-bursary/.