On 15th September 2019, close to 200 photography enthusiasts gathered at Lam Ann Association to attend the Digital Photo Editing Techniques Workshop which featured an outdoor photo shoot as well as an engaging talk by guest speaker Mr. Teo Yong Kang, Vice President of Singapore Colour Photographic Society. This workshop is a prequel to the 2nd "Heartstrings of Singapore" Photography Competition.
The photography enthusiasts were in for a treat as the organisers had specially arranged for models dressed in ancient Chinese costume and a taichi wushu setting for them to practise their photography skills. Along the way, the guest speaker also shared with the participants professional photography techniques in order to achieve different effects.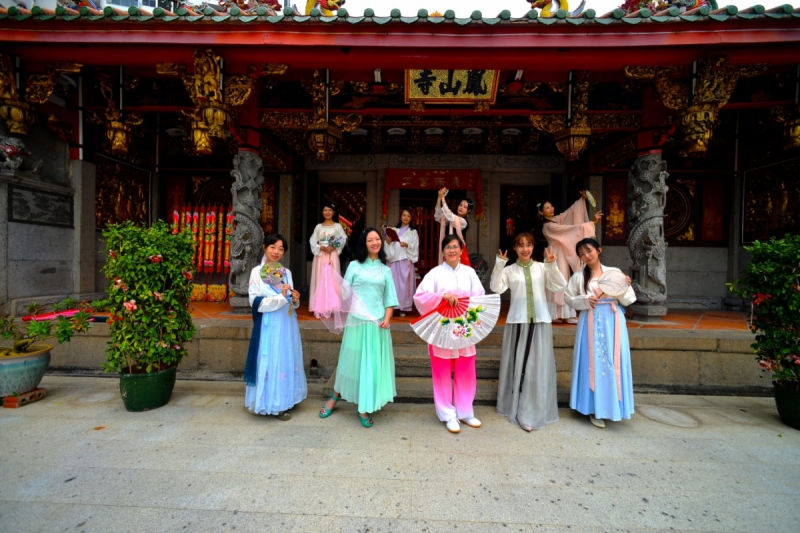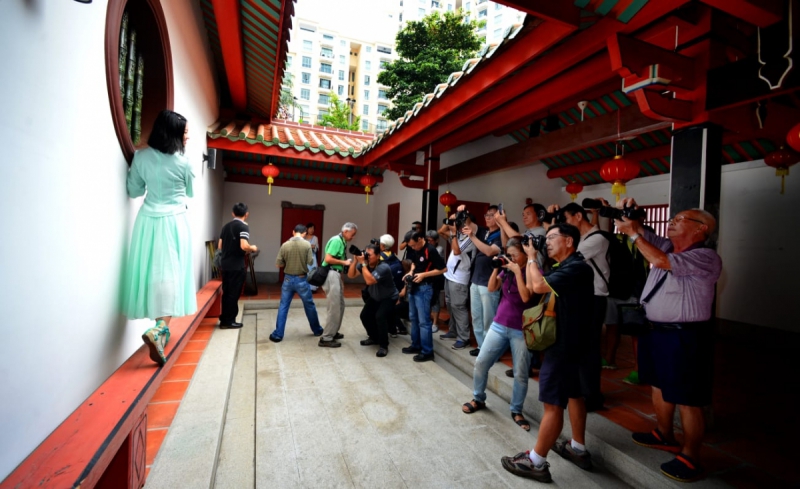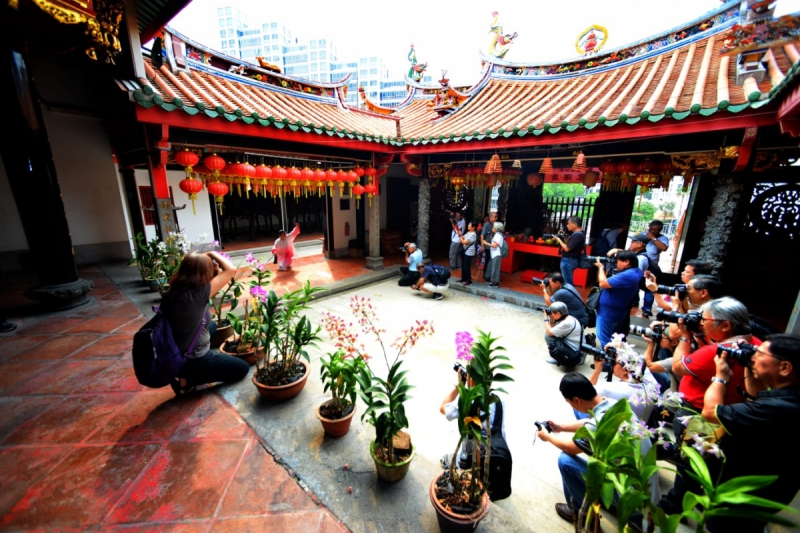 Models in traditional Chinese costumes with the Hong San See temple's intricate architecture as background – Perfect as photography subjects for participants
Besides the outdoor shoot segment, participants benefited a lot from the talk by guest speaker Mr. Teo Yong Kang. In his earlier days as a photographer, Mr. Teo specialised in darkroom colour processing, still photography and model studio shooting. Of late, he has delved into and fallen in love with digital imaging. During the talk, he shared with participants more on his years of photography experience as well as some photo editing software which he has found simple and easy to use.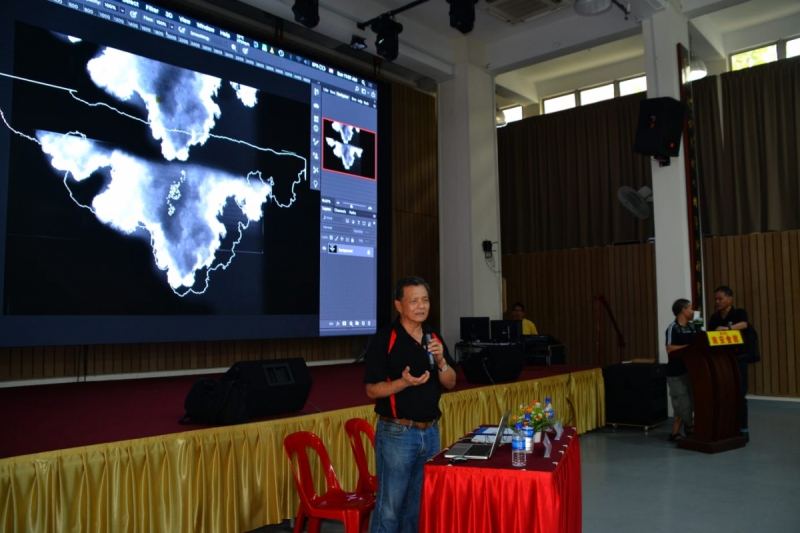 Experienced photographer Mr. Teo Yong Kang sharing tips on digital photo editing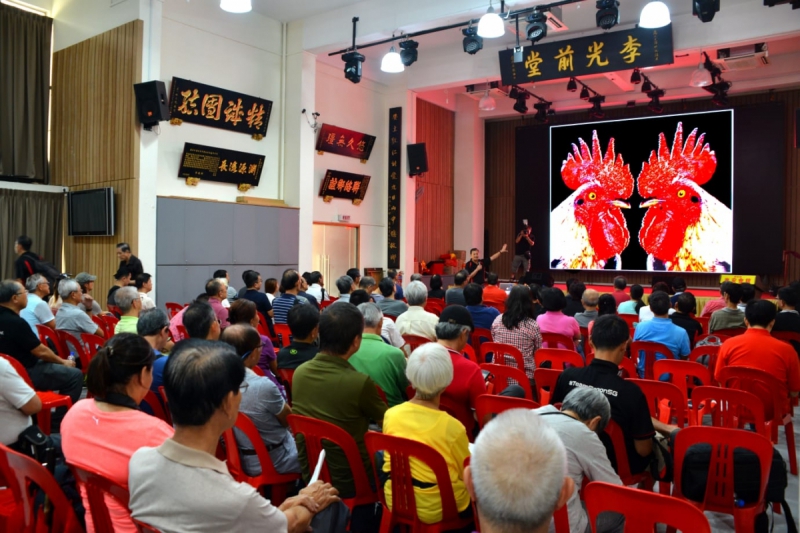 Close to 200 participants had a fruitful time at the workshop
---
To encourage the public to capture – through their lens – the Chinese culture and Singapore's multi-culture diversity, Singapore Federation of Chinese Clan Associations and the Singapore Chinese Cultural Centre are once again organising the "Heartstrings of Singapore" Photography Competition. Registation is now open, and ends on 31st January 2020. There are three categories for participants to take part in, namely 'Singapore's Chinese Culture', 'Singapore Multi Culture Diversity' and 'Heartstrings Special Series – The Spirit of Singapore: Men at Work'. This competition is co-organised by Sam Kiang Huay Kwan, Singapore Amoy Association and Singapore Lam Ann Association.