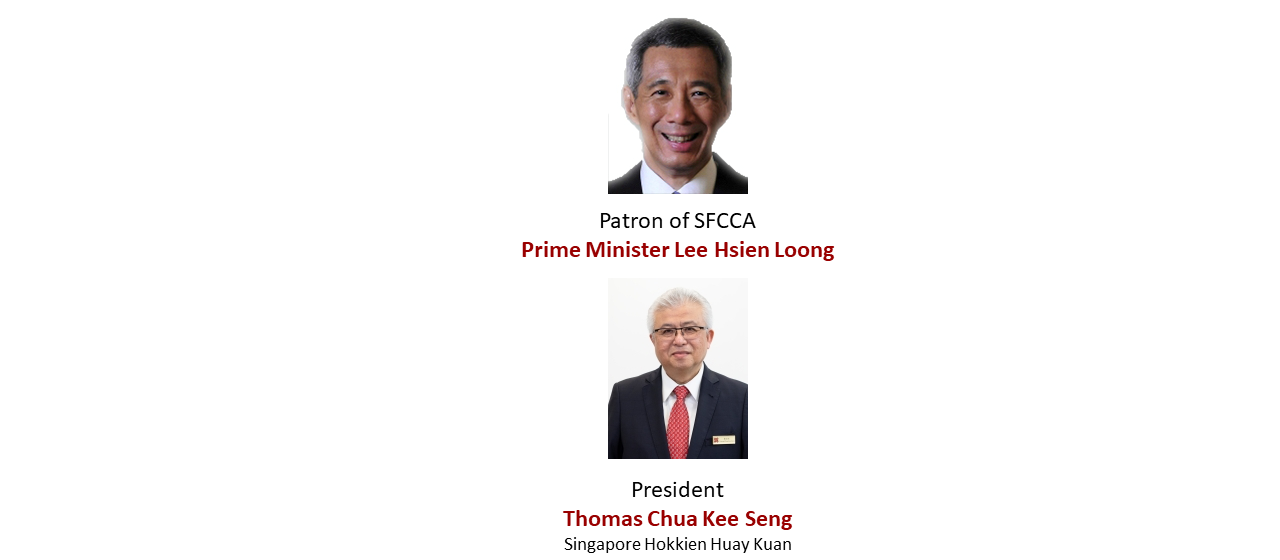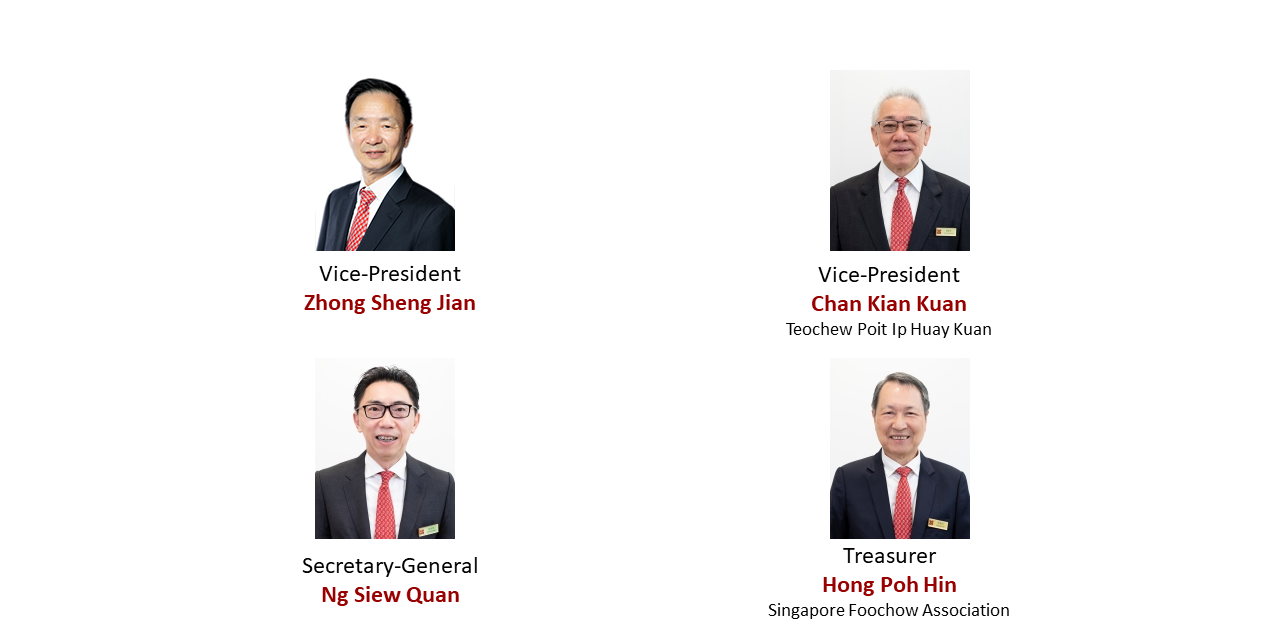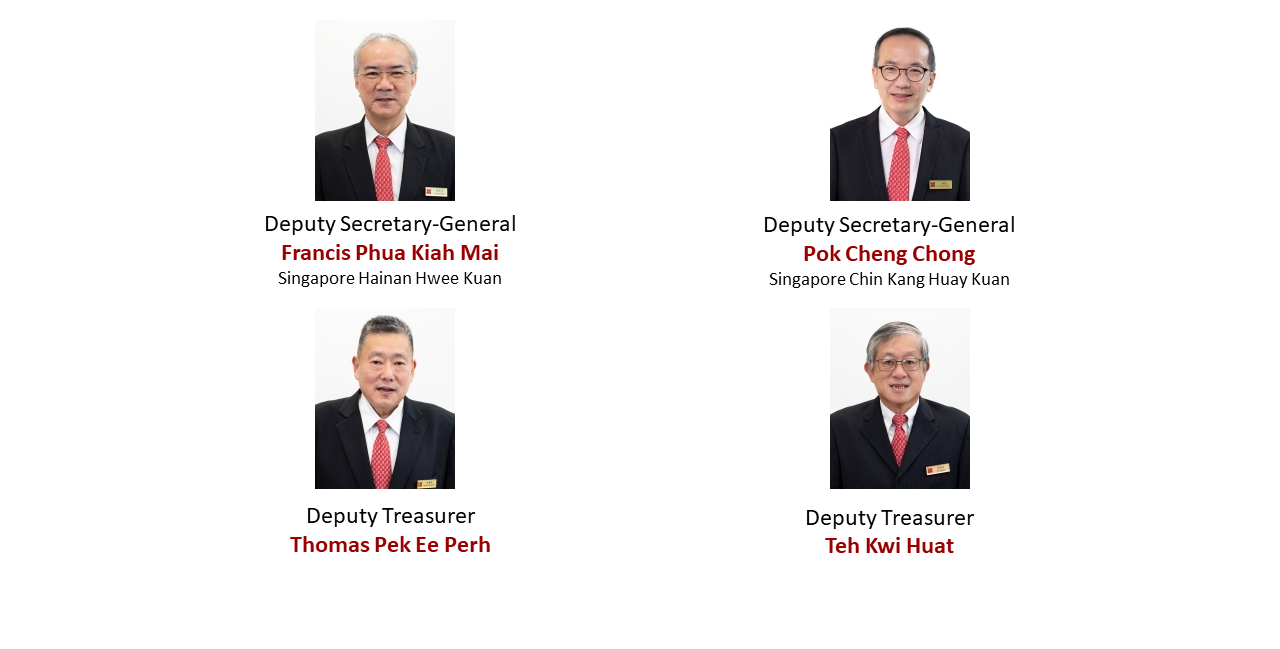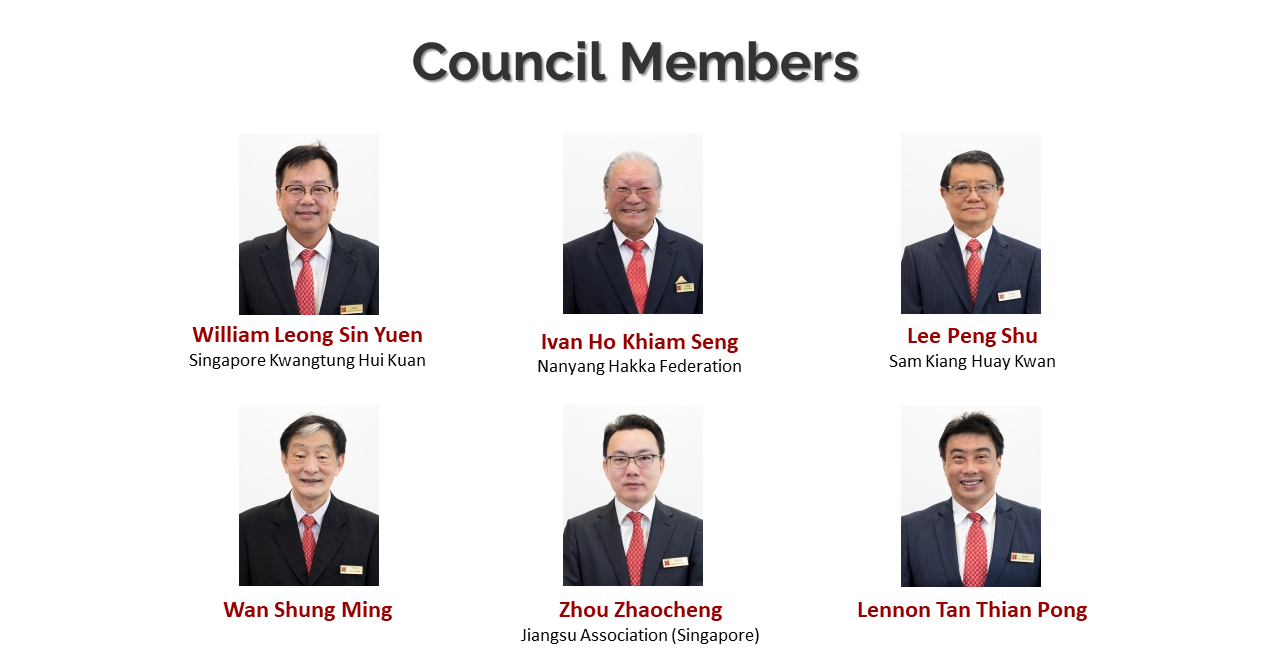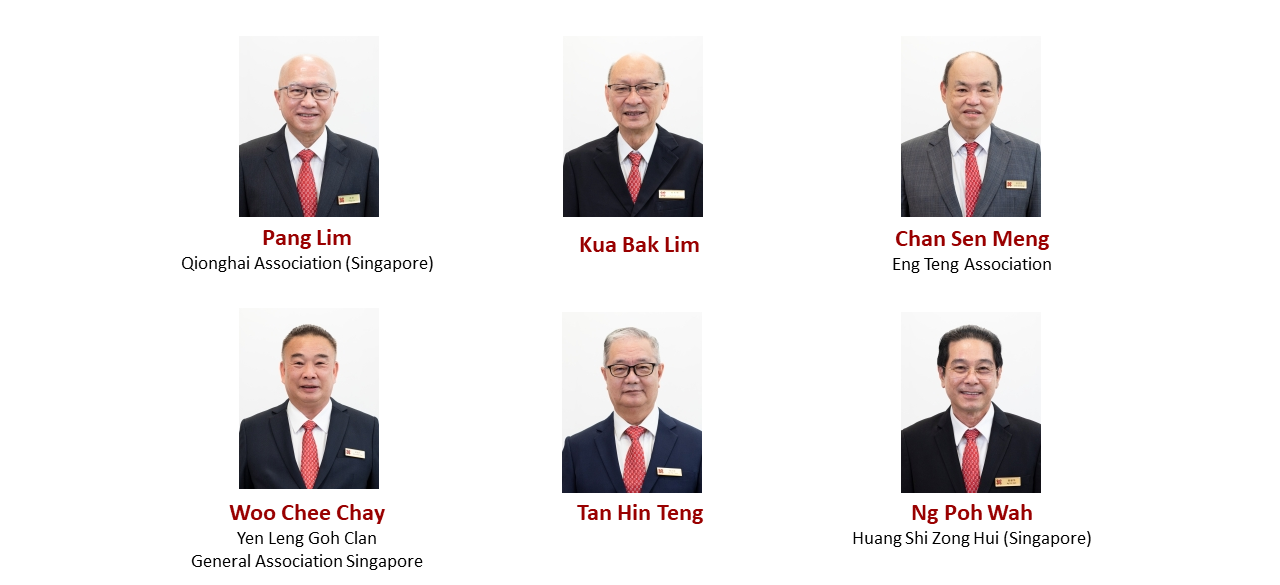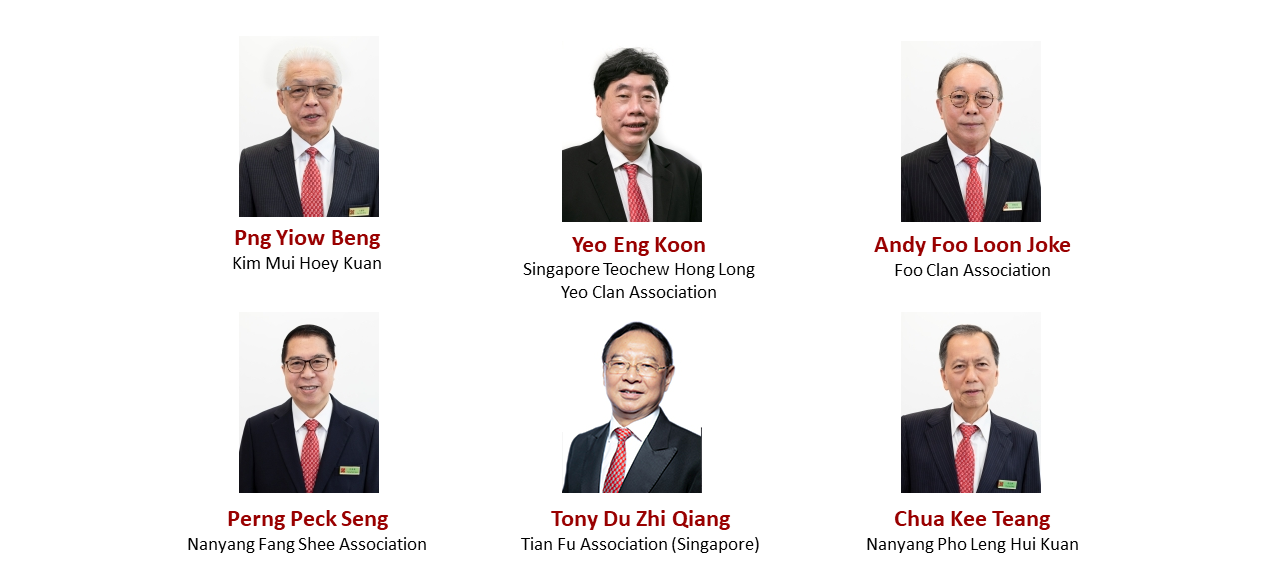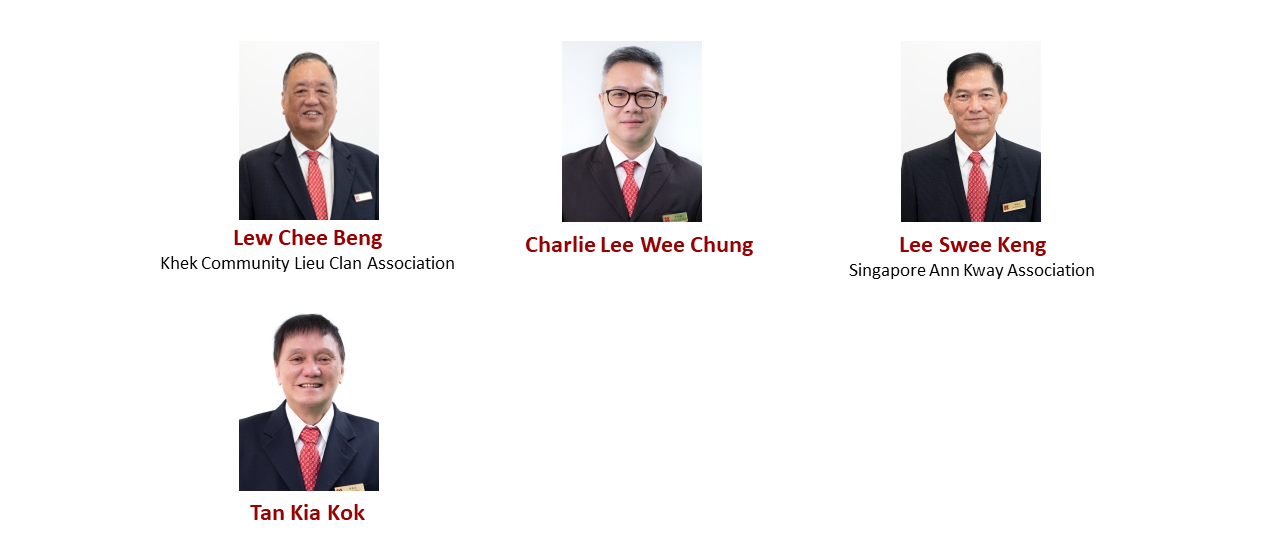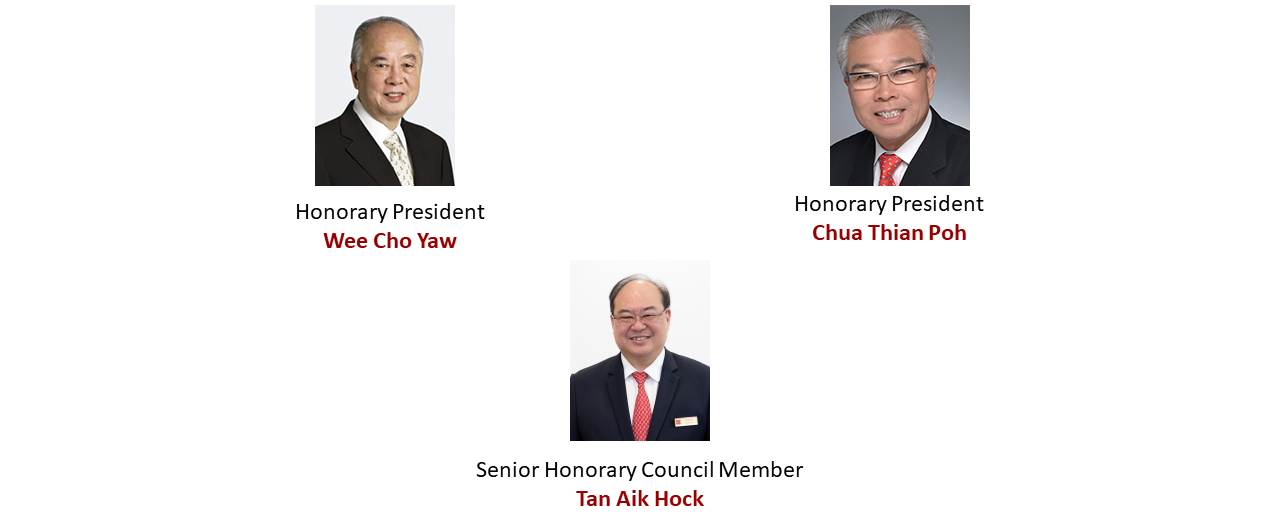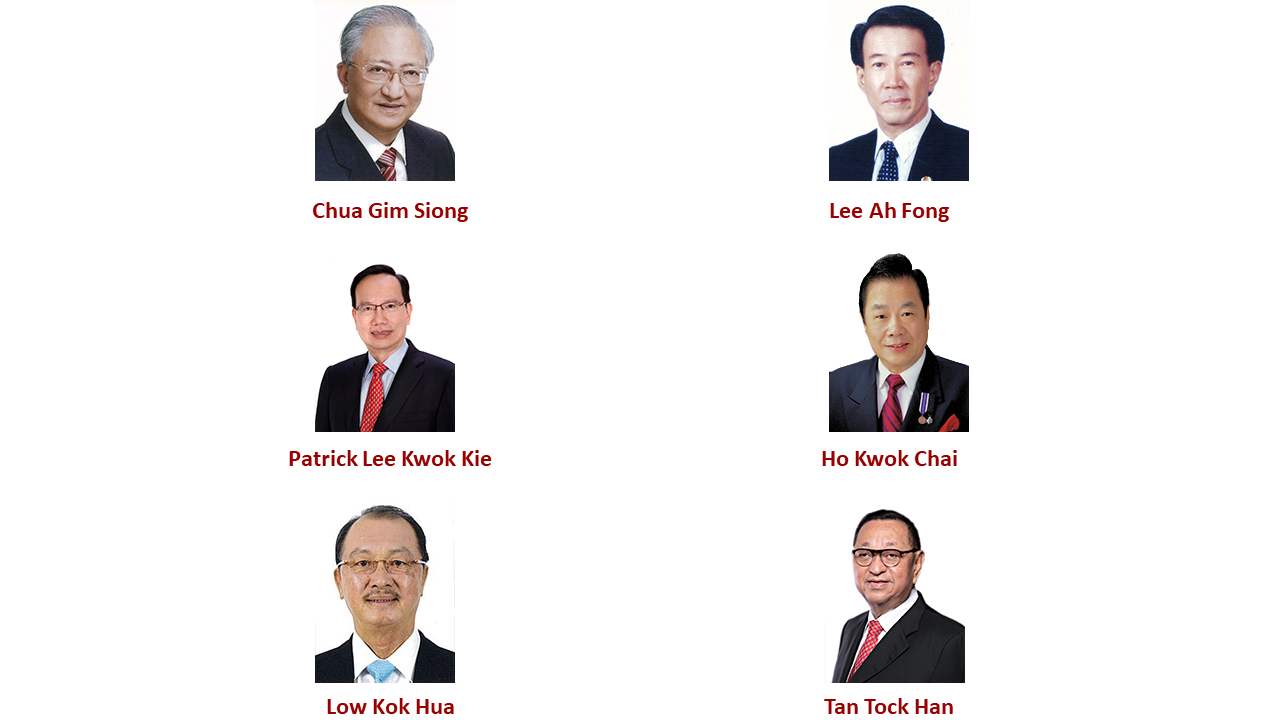 Member Affairs Committee
Member Affairs Committee organises events with the objective of improving members' relations and communications. Events organised included Districts Clan Gathering, Zong Xiang Trophy Challenge Golf Tournament, Chinese Chess Tournament, Weiqi Tournament and Clan of the Year Award.
The Committee is tasked with the duty of recruiting new members, and strives to solve problems and provide aid to the members.
To better understand the concerns of the member associations, the Committee visits the clans personally in order to fulfil the mission of SFCCA, that is, to unite the clans and work towards a brighter future.
Committee Members:  
Ivan Ho Khiam Seng, Lee Peng Shu, Chua Kee Teang, Andy Foo Loon Joke, Tony Du Zhi Qiang, Tan Kia Kok, Yong Ah Seng, Luo Bin, Chong Khee Chung, Michael Goh Kwang Ming, Roseline Chin, Cai Du Cui, Alan Ng
---

Youth Committee
The Youth Committee is responsible for matters relating to young people and the objective is to promote and encourage youths to participate in interactive events that integrate the youths from clan associations.
Other than organising youth activities, such as "15th Anniversary of Youth Affairs Committee & Youth Forum", "Clan's Youth Got Talent", "Youth Leadership Camp", "SFCCA Heritage Walkathon" which provided clan youths a platform to interact, Youth Committee also set up a Facebook page, making use of the modern technology to provide another interactive platform, so as to create more awareness among the youths, and thereby attracting them to participate in clan associations' activities.
Youth Committee also takes an active approach and meets up frequently with Singapore Chinese Chamber of Commerce & Industry, Business China, new immigrants and foreign students organisations, for discussions on the possibility of joint projects. At the same time, the Committee also maintains a close relationship with Ministry of Culture, Community and Youth and National Youth Council.
Committee Members:
Lee Swee Keng, Yun Jia, Wang Zhanwei, Darren Wong, Wong Yuqing, Lee Xin Ling, Charlotte Andre C. Ong Yong Yao,  Sun Ling Ling, Hong Jian Kai, Zheng Ming Cai, Huang Zi Yang, Wen Wei Xiong, Liu Wei Da, Wang Yue, Sun Yuanyuan, Loh Hong Sheng, Liu Ting Chih
---

Social Affairs Committee
Social Affairs Committee is committed to promoting social harmony, providing social service and helping new immigrants integrate into local society.
Other than regularly organising seminars on "New Immigrants and Singapore Society", where the new immigrants are filled with information in the areas of law, medical system, the Committee also organises "Clan Visit Series", bringing the new immigrants to visit local clans and heritage buildings in Singapore.  These seminars and the visits are organised with the objective to aid the new immigrants assimilate into local culture.
The Committee also organises DuanWu Festival, inviting the clan associations, new immigrants groups and non-Chinese to join in the festivities, providing a platform for the various parties from different cultures to interact and know more about each other.
Committee Members: 
Lew Chee Beng, Wong Kum Soon, Leong Ton, Michelle, Ignatius Wang Hua Lei, Steven Kor Ah San, Tracey Goh Wee Shi, Ng Ho Teng, Huang Liang, Zheng Chengxin, Joanes Tjoa, Chua Choon Bin, Ng Xinyao, Wong Ah Choo, Zou Yan, Lim Woon Him, Adeline
---

Cultural Committee
Cultural Committee is committed to promoting the development of local performing arts through organising cultural activities. It provides a platform for the various clan associations to come together to stage larger performances, at the same time allowing the different clan associations to learn from each other and raise the overall standards of the performance.
Activities include "My Clan, my Music!", National Day Sing-along, and Chinese Cultural Festival.
Committee Members: 
William Leong Sin Yuen, Sim See Heng, Lau Guan San, Ng See Pein, Leong Yew Weng, Nan Zhi Guo, Xu Yiping, Yee Min Chin, Chua Hwee Jin,  Frankie Wong Tiew Peow, Yang Jia, Lim Chin Lye, Goh Sai Meng
---

Research Committee
Research Committee highly values the significance of researching and reorganising historical materials of Chinese immigrants and Chinese Clan Associations. Besides reaching out to local and overseas academic institutions to preserve "Chinese historical materials" and promote "popularisation of historical knowledge", the committee also gives advice and suggestions for SFCCA's publications and related events.
Since the committee was first set up in 1986, Research and Publications Committee (it was named as Research Committee) has researched and compiled a series of publications, including History of the Chinese Clan Associations in Singapore (March 1986), Who's Who In The Chinese Community of Singapore (November 1995), A Reflection Of Our Past (video filmed in June 1987).
More iconic events include Hokkien Heritage Symposium (April 2011) and Money by Mail to China (September 2012).
Research Committee will continue to roll out series of events on Singapore Chinese History.
Committee Members:
Charlie Lee Wee Chung, Tan Kia Kok, Giam Meng Tuck, Angela Wu Zhuo Hui, Wilson Sim Sihan, Li Ye Ming, Jeremy Goh, Chris Loo Kiang Hong, Phua Swan Hwee Shaun, Yap Soo Ei, Linus Quah Teng Koon, Koh Chin Yee, Wang Luan, Quek Ting Li
---

Property Committee
Established in September 2012 with the primary responsibility of maintaining the SFCCA compound.
Committee Members:
Jeffrey Foo How Yin, Foo Joo Hao, Edward Sim Yu En
Corporate Affairs & Services

Events

Publication

Finance

Neo Mei Ling


(Senior Organisation
Development Manager)


Alvin Li Jun Xiang


(Senior Events Manager)


Tan Ruirong


(Yuan Magazine
Chief Editor)


Dong Wen Hui


(Senior Accounts &
HR Manager)


Ngoh Yi Zhen



Sherlyn Lim Yu Hui

Ou Yali

Anthony Neo
(Venue Hire)

Loo Xin Er

Jeanneth Teng
Kelly Chong

Ong Theng Theng

Jasmine Goh

Pearl Lee

Wu Yingxi

Chiu Lai Man
Joanna Liu Chui Fah

Kelly Ang May Leng

Address: 397, Lorong 2 Toa Payoh, Singapore 319639
Telephone: (65) 6354 4078
Fax: (65) 6354 4095
Email Address: admin@sfcca.sg