The 10th SFCCA Youth Sports Festival at SFCCA Multi-Purpose Hall @ Level 1 organised by Singapore Federation of Chinese Clan Associations ended successfully on Sunday, 13 November. Mr Baey Yam Keng, Senior Parliamentary Secretary of the Ministry of Sustainability and Environment and the Ministry of Transport officiated the festival's closing ceremony as the Guest of Honour.
Since its opening ceremony in August, SFCCA has organised 5 types of sports competitions at various locations across the island. Sports include bowling, esports, soccer, virtual run and table tennis. The introduction of traditional and new sports made the Youth Sports Festival more enriching, and successfully gained the attention and participation from the younger age groups. The esports competition, which was held earlier in late August, attracted a total of 130 participants, of which 98% of participants were tertiary students. The participation rate of the previous edition crossed the 2000 mark, and the number continued to build on for this edition.
Additionally, SFCCA also invited Ms Shayna Ng, Singaporean female bowler, Mr Darren Teh, national footballer, Mr Clarence Chew, Singaporean table tennis player. A local esports club, Bleed eSports also made special appearances at various tournaments as a special guest to support the contestants.
The last competition for SFCCA Youth Sports Festival-Table Tennis was also successfully held on the day of the closing ceremony. The competition racked up a record high of 27 teams (135 participants) with 18 teams from the youth's mixed doubles (17 years old – 35 years old) and nine teams from the junior's mixed doubles (16 years old and below). National Paddler, Mr Clarence Chew and one of the participants played an exciting match which captivated many participants. All attention was on the bouncing ping pong ball, cheers were rising and falling in succession and the atmosphere was ignited instantly!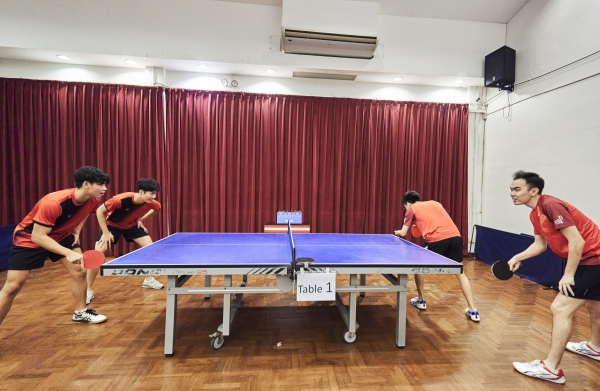 Together with SFCCA, the 10th SFCCA Youth Sports Festival is jointly organised by Singapore Chin Kang Huay Kuan, Foo Clan Association, Singapore Hainan Hwee Kuan and Jiangsu Association (Singapore), as well as co-organised by Singapore Kwangtung Hui Kuan and Singapore Ann Kway Association. SPS Mr Baey also presented the different clan associations a Certificate of Appreciation.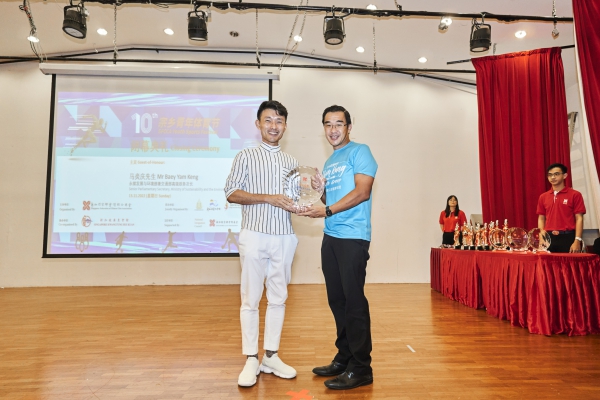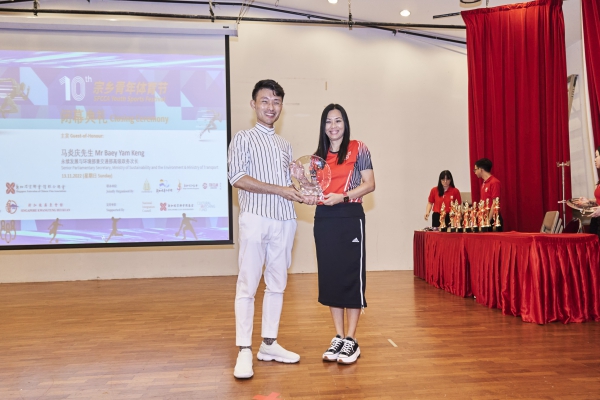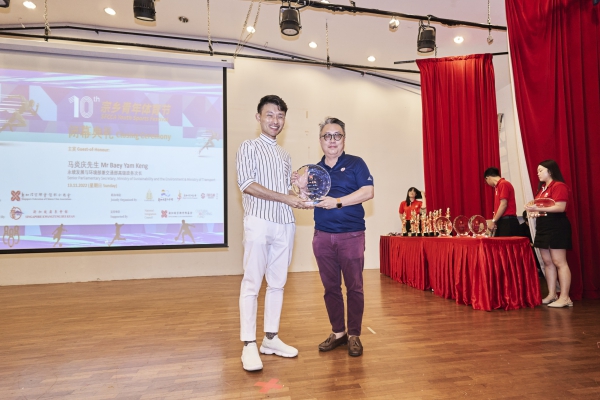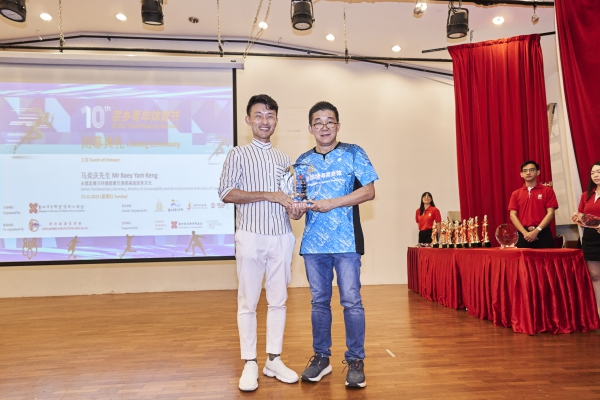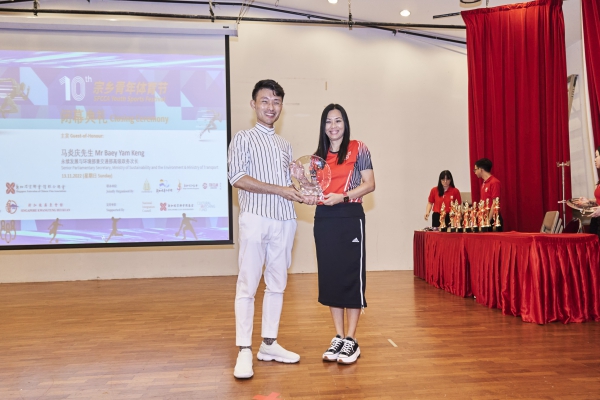 The closing ceremony marked a perfect end for the 10th SFCCA Youth Sports Festival. Let's make exercising our habit and lifestyle, and actively participate in sports with a happy mindset. See you at our next SFCCA Youth Sports Festival!