The 'SFCCA Health Talk 2022' was held on the 24th of September (Saturday) at the Singapore Federation of Chinese Clans Association's Multi-purpose hall (first floor). The event received overwhelming response and was attended by 180 attendees. The talk focused on two topics: dementia and Covid-19. These topics were presented by Lecturer Ms Pamela Chow from Minmed Group and Dr Lim Ing, the Internal Medicine Lead Physician and Chief Physician from Singapore Chung Hwa Medical Institution respectively.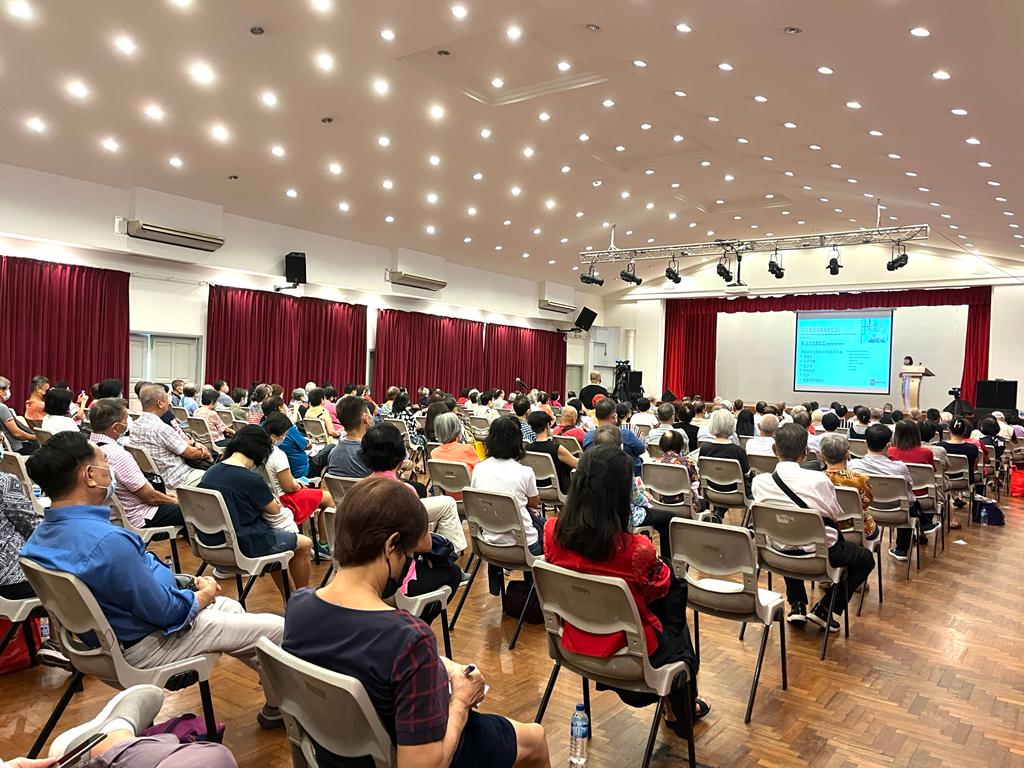 Talk on Dementia
To kick start the event, Lecturer Ms Pamela Chow discussed and unpacked the topic of dementia in a step-by-step manner. She covered sub-topics from the causes of dementia, its symptoms, and risks to how one should take care of patients of dementia and where they can seek assistance. During the talk, she showed the audience a video about dementia. She then asked the participants to observe the behaviour of dementia patients in the video from a third person's perspective, to better understand the disease objectively. She then engaged the audience in a question-and-answer session to think deeply about the subject matter to deepen their understanding of dementia symptoms. During the session, the public actively participated and asked many questions, Lecturer Chow answered them with gusto, and the session greatly benefited all attendees.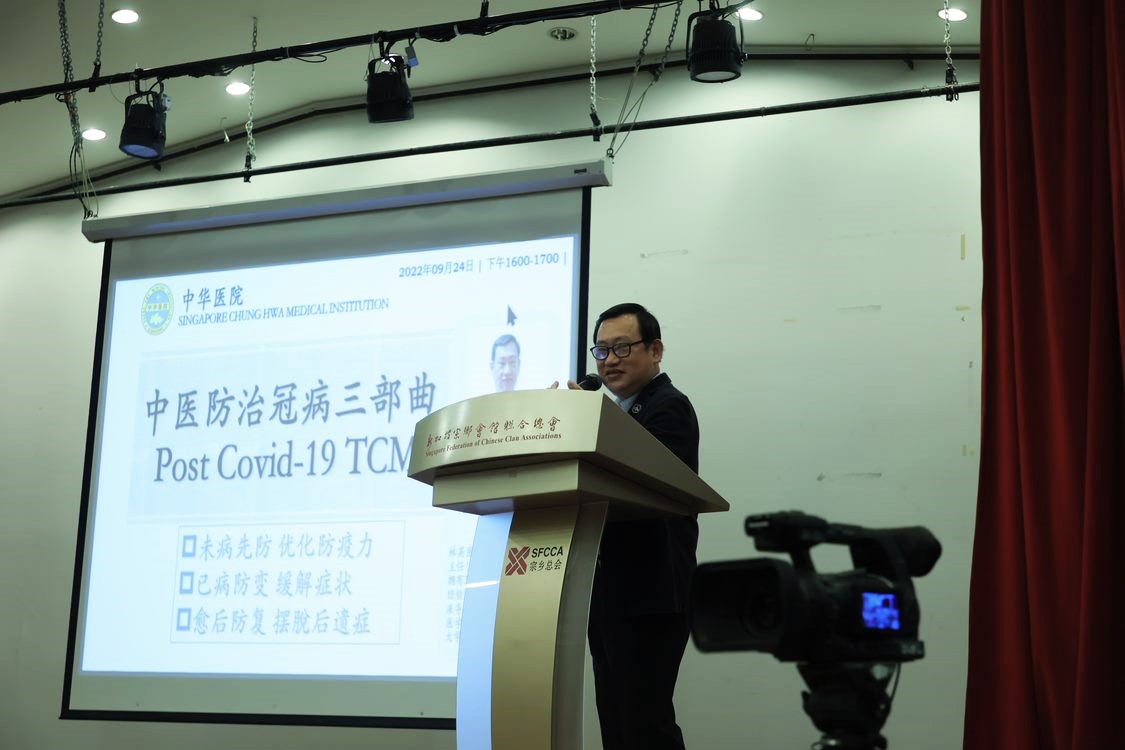 Talk on Covid-19
It is salient to strengthen the knowledge of the Covid-19 virus and protect us and our loved ones during the pandemic. During the second half of the event, Dr Lim shared and discussed about the three stages of fighting the virus from the perspectives of Traditional Chinese Medicine: 1. Preventive measures, optimising immunity, 2. Preventing the exacerbation of ailments and relieving symptoms post-infection; 3. Preventing reinfections, avoiding sequelae. These three stages make up a comprehensive formula to combat COVID-19. Dr Lim also demonstrated some acupoint massages to relieve symptoms and introduced corresponding diets as a form of therapy for different symptoms. The audiences even took out their smartphones and took pictures of the key pointers of the lecture, showing much enthusiasm.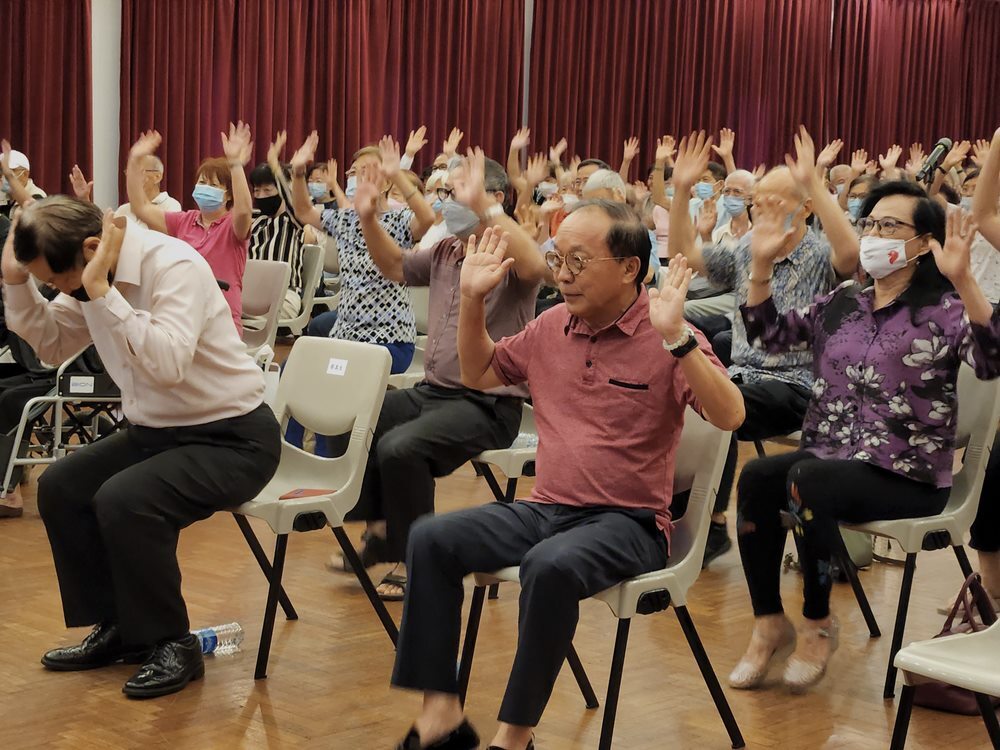 An aerobics instructor was invited to teach participants simple sitting exercises to move their bodies to stay active both mentally and physically
Please stay tuned and follow SFCCA on social media for upcoming talks and events!
Kindly click on the link to watch the recording of "SFCCA Health Talk 2022": https://fb.watch/fQPzx2bOp0/