The 37th SFCCA Annual General Meeting was held on the 17th of September (Saturday). This is the first meeting held in person in two years. The event was attended by 179 attendees from 94 member associations.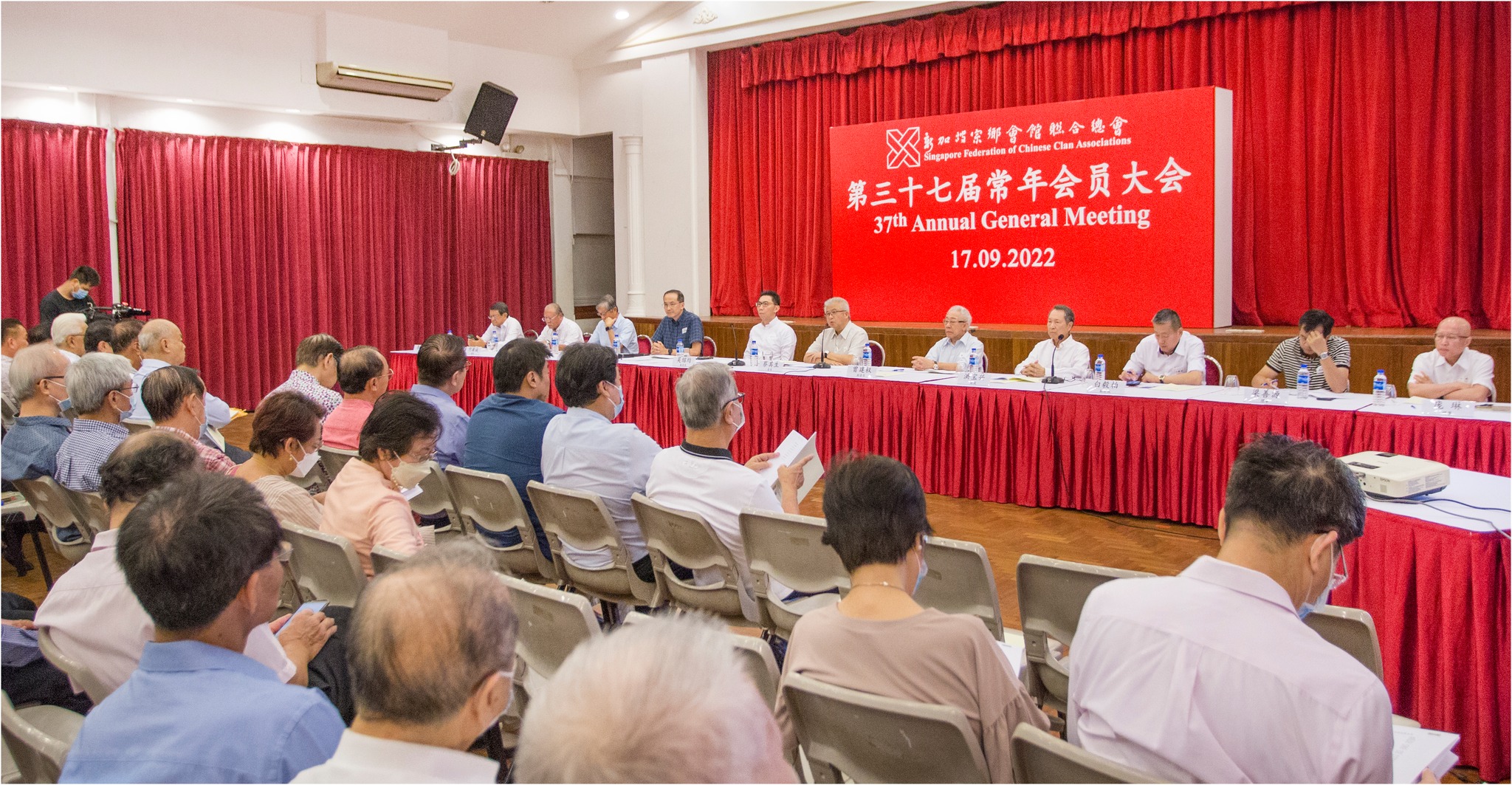 37th Annual General Meeting
During the meeting, the Federation's milestones over the past year were revisited. For instance, digital transformation and digitalising has proliferated improvements in our operating capacity and efficiency. Thus, allowing us to expand our outreach to a wider audience. Due to the pandemic, many programmes have been conducted virtually. This has given us the opportunity to interact and innovate with digital tools. Through integrating virtual elements, annual events such as the 'Duan Wu Carnival' and 'National Day Sing-along' were conducted in the hybrid format, this has brought about new experiences for participants and garnered enthusiastic responses.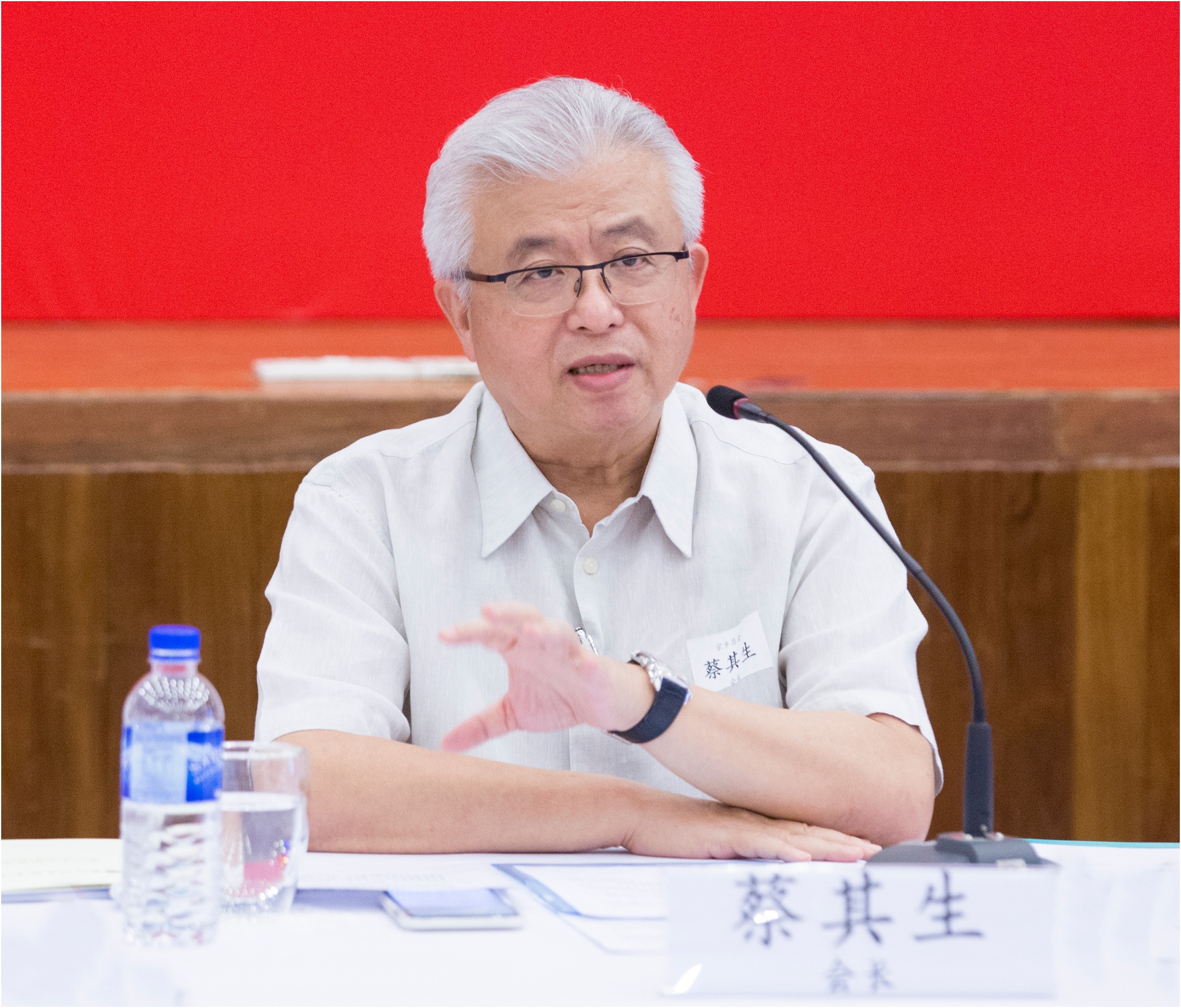 Mr Thomas Chua Kee Seng, President of SFCCA, delivering a speech
During his speech, Mr Chua mentioned that "Through leveraging the benefits of the Internet and convenience afforded by technology, the various activities of the association have undergone continuous innovation, thus allowing us to expand our reach to a wider group of audiences, laying the foundation for further transformation."
Given these improvements in innovation, the president announced three new projects to enhance our digital transformation.
The new projects are as follows:
Yuan E-Magazine
In the spirit of upholding and championing innovation, SFCCA has launched Yuan E-magazine. This allows us to overcome geographical barriers and expand our readership. Click on the link below to read any of our magazine series available.
"Singapore Chinese: Then and Now" Virtual History Gallery
SFCCA launched 'Singapore Chinese: Then and Now' Virtual History Gallery, which covered seven themes, including the historical accounts of early Chinese settlers, their Early Life in Singapore, Chinese festivals and traditions. Click on the link below to view the virtual gallery.
https://sfcca.sg/sgchinesehistorygallery/
SFCCA-CaringSG Voluntary Translation
SFCCA is partnering SG Enable and CaringSG to translate resources from English to Chinese for caregivers of persons with special needs. This increases the access to relevant information for Mandarin-speaking caregivers. Thus, this better equips them to seek for assistance in the community. Click on the link below to register as a volunteer translator.
https://sfcca.secure.force.com/RegistrationForm?EventId=a0J84000000ObHpEAK
Please stay tuned for updates on each of the above projects, more information will be available soon!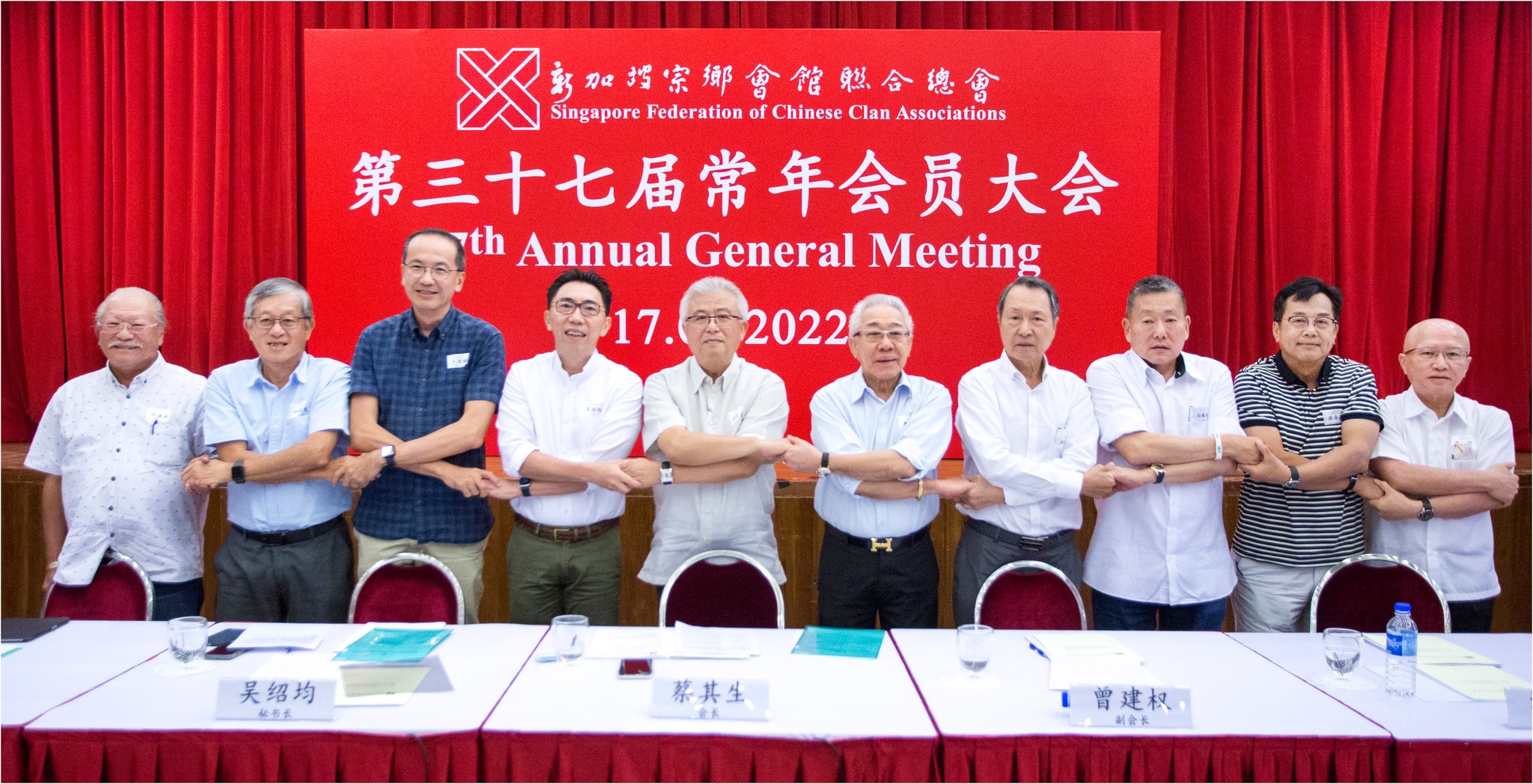 Mr Thomas Chua Kee Seng (fifth from the left) and the SFCCA Council. (Left to right) Ivan Ho Khiam Seng, Teh Kwi Huat, Pok Cheng Chong, Ng Siew Quan, Thomas Chua Kee Seng, Chan Kian Kuan, Hong Poh Hin, Thomas Pek Ee Perh, William Leong Sin Yuen, Pang Lim