The 8th SFCCA Youth Sports Festival – E-sports Edition organised by SFCCA's Youth Committee successfully concluded on 6th December 2020 with a competitive match, coordinated over Zoom. The match attracted a total of 90 participants, making up 16 teams. The match was also streamed live on SFCCA's Facebook page.

Participants gathered for a group photo over Zoom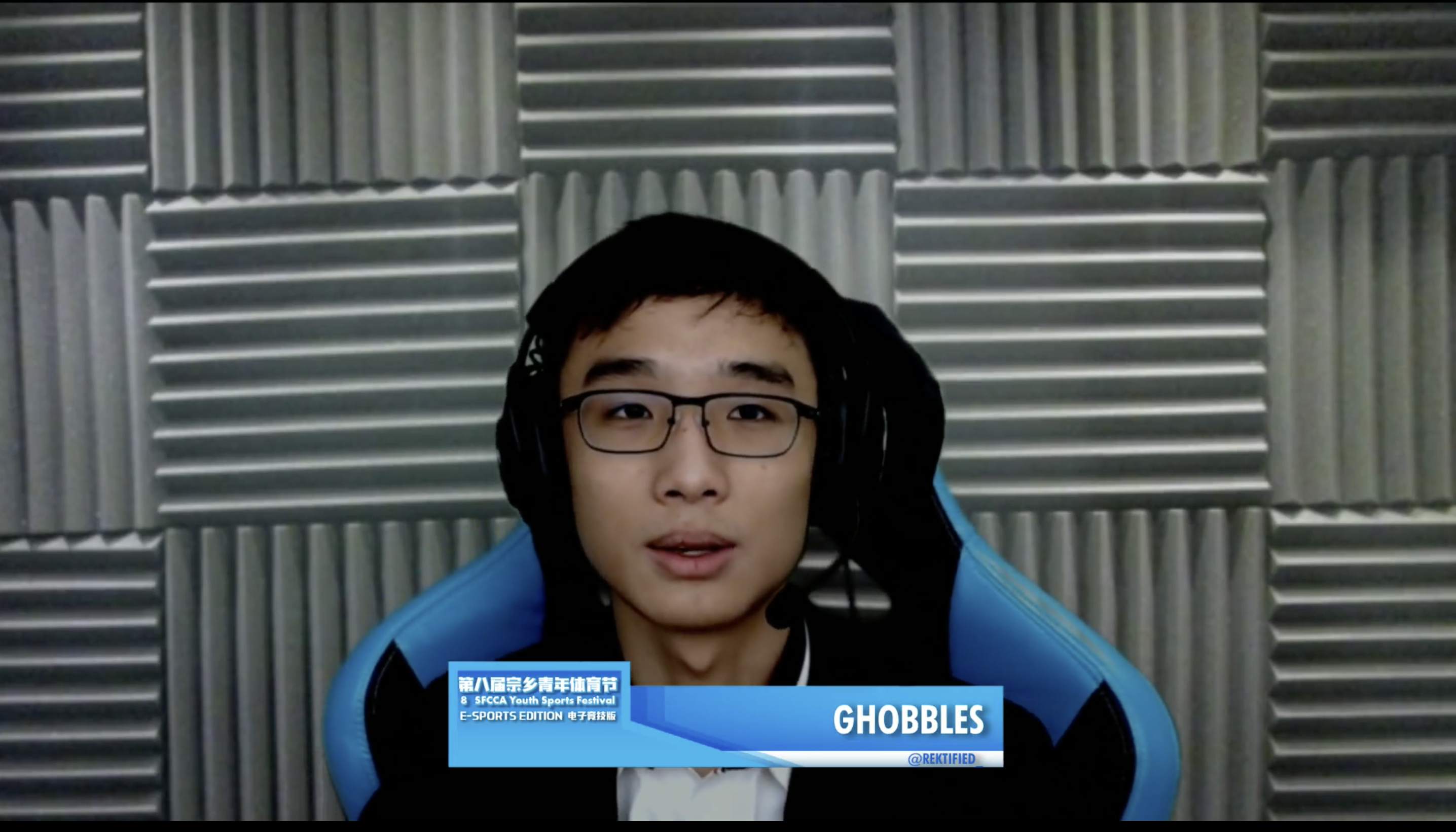 Live streaming on SFCCA's Facebook page – www.facebook.com/SG.SFCCA
Since 2013, the SFCCA Youth Committee has been organising the SFCCA Youth Sports Festival to encourage youths from different local organisations to interact and forge meaningful friendships so as to strengthen ties between organisations. This annual event, well-received by clan associations' youth members, has also attracted sign-ups from not only youths of various ethnicities, but also new immigrants.
In its 8th year running, the SFCCA Youth Sports Festival did away with the traditional sports events this year and introduced the e-sports edition. E-sports, popular with the youths today, is a test of the participants' skills and brains. Not only that, they have to demonstrate teamwork in order to achieve success. During the course of the match, participants also demonstrated good sportsmanship despite the challenges faced, hence bringing closer youths of the various ethnic groups, befitting of the SFCCA Youth Sports Festival's objectives.
As a follow-up to the earlier friendly match, the difficulty of the competition had also increased significantly. Participants formed teams of five and played the famous e-sports game "Counter-Strike: Global Offensive". Within the teams, participated worked together to fight and defeat the opposing team in order to win and proceed to the next round.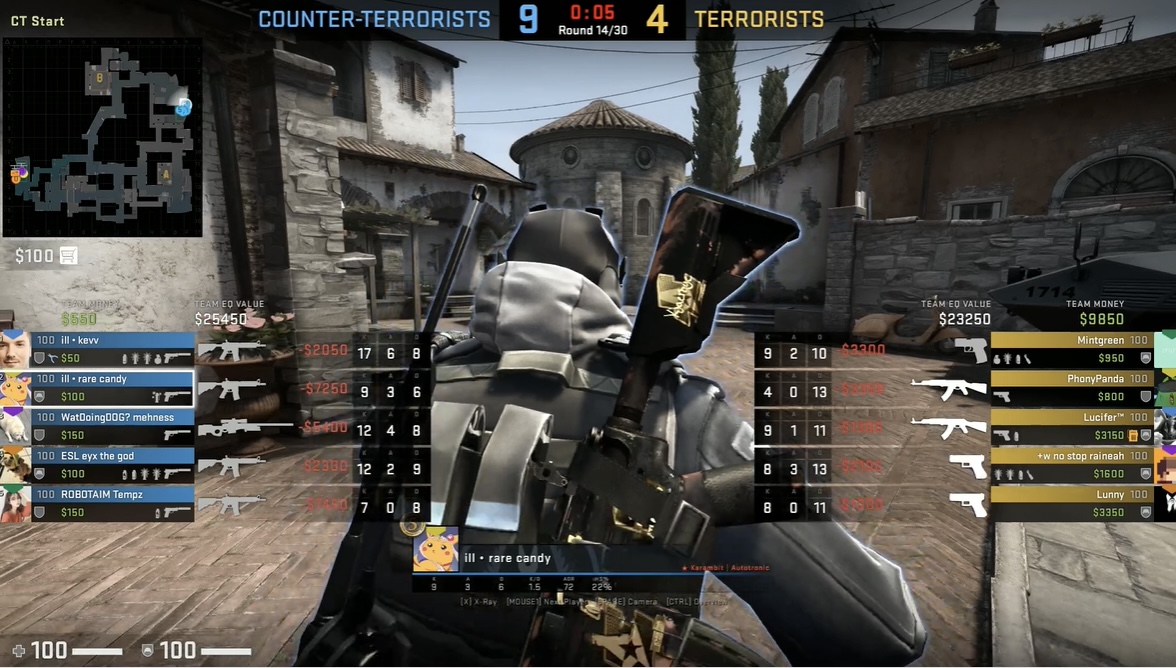 Counter-Strike: Global Offensive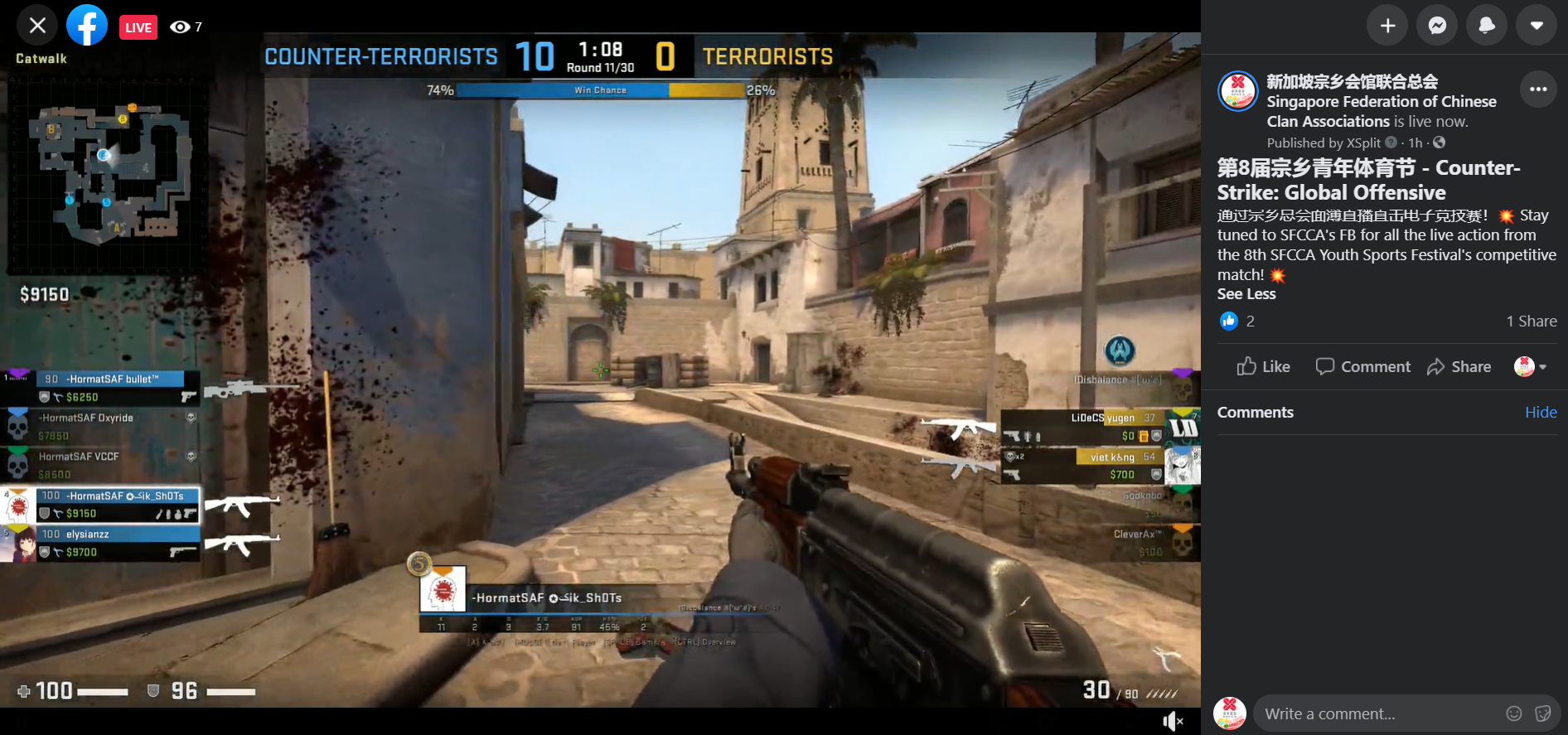 Live streaming on SFCCA's Facebook page
After four rounds of fierce duel, Team "SGSECURE" emerged champion, whilst Teams "Illusive" and "HomatSAF" came in second and third respectively. Team "Feetlickers" from Huang Clan Singapore Association came in fourth. Winning teams won a total of SGD1000 worth of shopping vouchers. Congratulations!

Competitive match results
With the conclusion of the competitive match, the 8th SFCCA Youth Sports Festival has successfully come to an end. See you next year!