Five get SFCCA scholarship to further studies at top Chinese universities
Singapore Federation of Chinese Clan Associations (SFCCA) held a simple yet grand "2020 SFCCA Scholarship Award Ceremony" on 14th August 2020. This year, the SFCCA Scholarship is awarded to five recipients, namely Shi Xinyao, Kuo Pei Yu, Rebecca Yang Xinze and Lee Xin Ying Rachel from Hwa Chong Institution and Pek Ning Xuan from River Valley High School. They will be furthering their academic pursuits at China's renowned Tsinghua and Peking universities.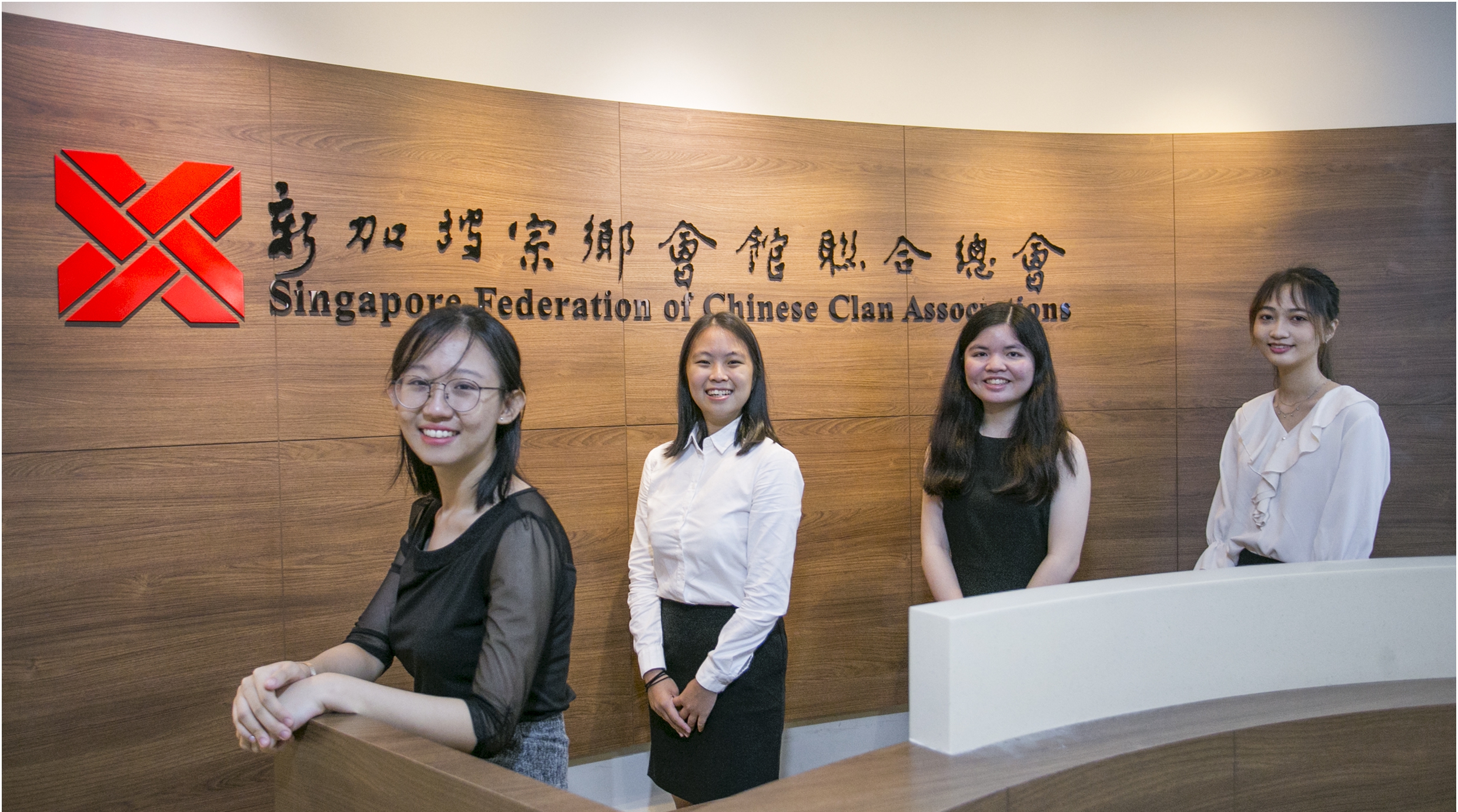 2020 SFCCA scholarship recipients (from left): Rebecca Yang Xinze, Shi Xinyao, Lee Xin Ying Rachel and Pek Ning Xuan. Not in picture: Kuo Pei Yu
With Chinese universities working their way up the university rankings, there is a growing number of Singaporeans pursuing their studies in China. Similar for the SFCCA Scholarship, there has been an increasing number of applications over the years. This year, despite the uncertainties arising from the COVID-19 pandemic, SFCCA received from five junior colleges a total of 16 applications – similar to the year before which saw record number of applications.
To minimise social interaction, the scholarship interviews this year were conducted online for the first time ever. Unlike the previous years, this year's award ceremony was a simple and scaled down one. Four of the scholarship recipients and their parents attended the closed-door ceremony to receive the first instalment of the scholarship from Mr Tan Aik Hock, President of SFCCA. Pei Yu's parents attended the ceremony on her behalf as she is serving her stay-home notice upon her return to Singapore last week, after spending five months volunteering as an English teacher at the village and mountain primary schools in Taiwan.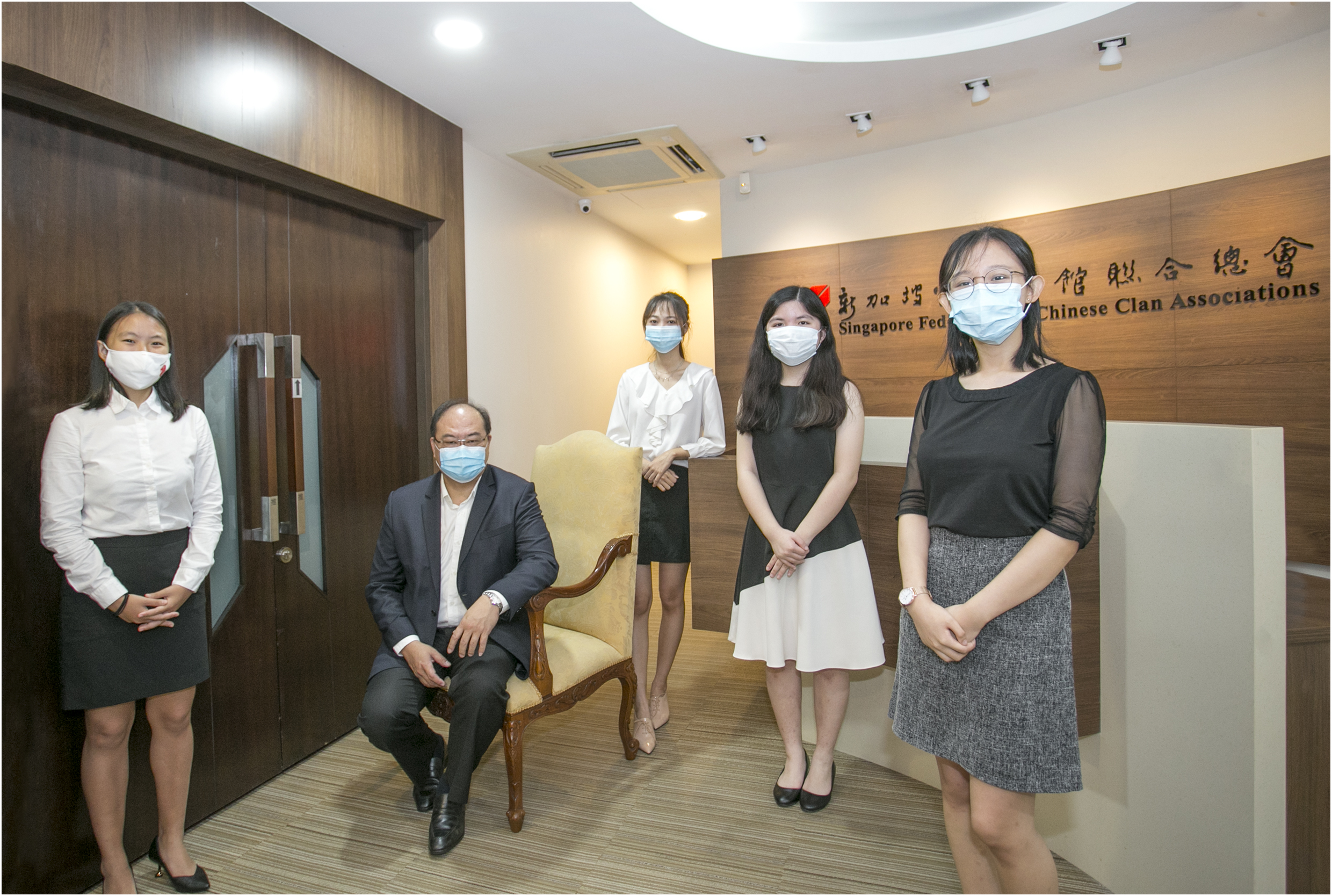 2020 SFCCA scholarship recipients with Mr Tan Aik Hock, President of SFCCA (centre). From left: Lee Xin Ying Rachel, Pek Ning Xuan, Shi Xinyao and Yang Xinze Rebecca. Not in picture: Kuo Pei Yu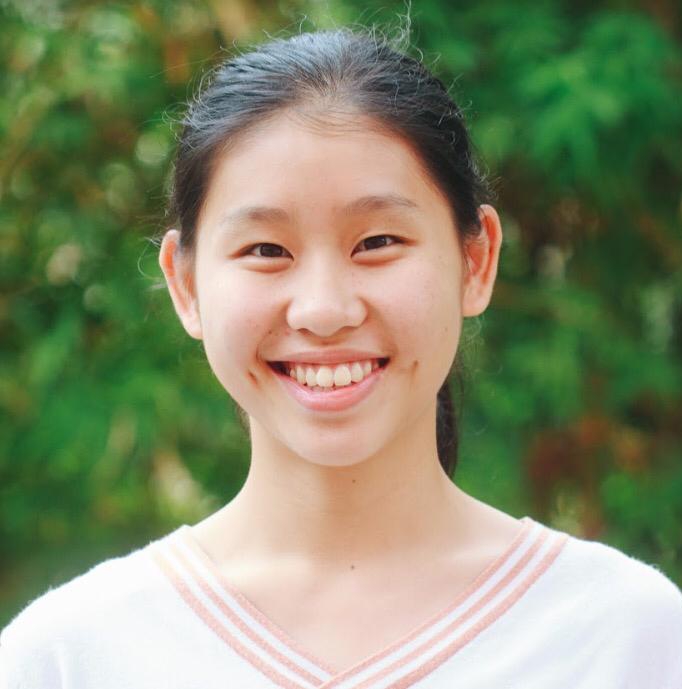 2020 SFCCA scholarship recipient, Kuo Pei Yu, who was unable to attend the award ceremony
Mr Tan said, "This year marks the tenth year since the introduction of the SFCCA Scholarship. To mark this milestone, we have set up the "SFCCA Scholars Network", spearheaded by Ian Loh and Jason Boey from the pioneer batch. I hope that this network will go beyond being a platform for the different batches of scholars to stay connected. It should also serve as a platform they can leverage for opportunities to continue learning, growing and contributing back to the Chinese community."
The first virtual gathering session organised by the network on 29th August 2020 would be attended by the newly minted SFCCA scholars as well as those from previous batches. During the session, whilst the alumni will share how their China experience has helped with their career, current students will be providing some insights on how the COVID-19 pandemic has affected their study experience. Along with the stringent selection criteria, SFCCA will follow up with the respective universities on current students' performance to better support them during their course of study.
Introduced by SFCCA in 2011, the SFCCA Scholarship aims to nurture bilingual and bicultural talents by providing an annual grant of up to S$15,000 for every successful applicant. Into its tenth year, the scholarship programme has sponsored a total of 44 students to date, of whom 25 have graduated. Among the graduated scholars, most are pursuing a career either in the Singapore Public Service or multi-national companies, while a handful have embarked on the entrepreneurial journey or have progressed to graduate studies. The graduates have demonstrated excellence and yielded stellar performance in different fields of endeavour, actively making contributions to the society.
Beyond the scholarship programme, SFCCA looks to foster an altruistic spirit in the recipients. While the scholarship is bond free, recipients are required to commit to work attachment programme with the Federation or any member organisations under it. Through this, it is hoped that the scholarship recipients can gain a deeper understanding of the community organisations and give back to the Chinese community upon graduation, brewing a new generation of community leaders for Singapore.
– – – – –
Media Reports: