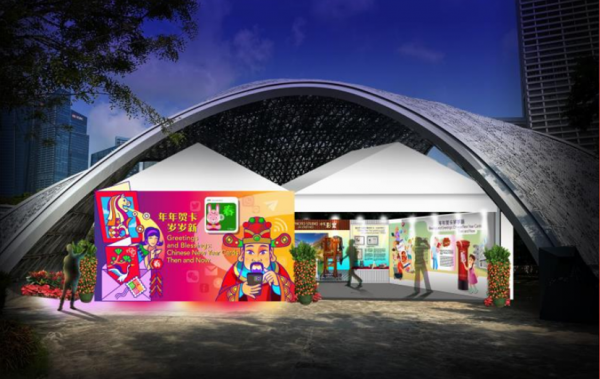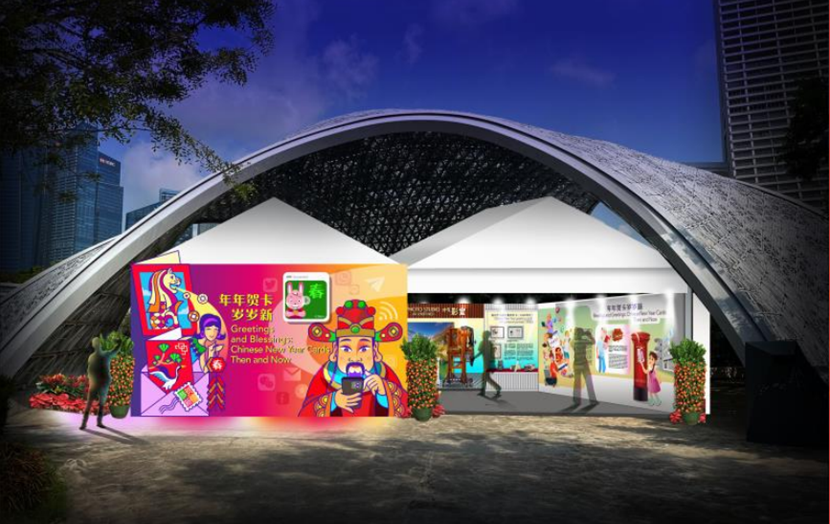 The River Hongbao 2023 Exhibition "Greetings And Blessings: Chinese New Year Cards Then And Now" curated by the Sun Yat Sen Nanyang Memorial Hall will be on display at the Gardens by the Bay until 28 January. This special exhibition showcases over 50 pieces of Chinese New Year cards that were in circulation in Singapore from the 1950s to 1970s. Some of them are national artifacts from Singapore, while others were sourced from local organisations, collectors and artists.
The cards incorporate various interesting elements such as portraits, songs, landmarks, and auspicious patterns, showcasing the past scenery of Singapore and reflecting the social customs, Chinese traditional culture, and values of the times. Among them, some cards feature celebrity portraits and musical scores of popular songs, due to the popularity of the flourishing entertainment industry in the post-War 1950s and 1960s. In the 1950s, black-and-white photographs were more popular, so some Chinese New Year cards used the sender's black-and-white photograph as a decoration. Besides these, past Chinese New Year cards also incorporated local landmarks and attractions, adding a uniquely Singaporean flourish.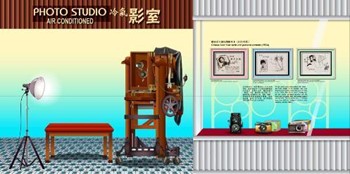 The River Hongbao 2023 Exhibition "Greetings And Blessings: Chinese New Year Cards Then And Now" has many interesting and interactive elements, such as a corner for visitors to take photos and interact with the exhibition to create memories with their friends and family.
Visitors can also send AR electronic greeting cards to their friends and family at this exhibition to pass on the joy of Chinese New Year. They can also add their own photos to the cards to increase their individuality.
Students from NPS International School designed electronic greeting cards for this year's special exhibition. Visitors to this exhibition (especially children) are encouraged to use their creativity to colour in the cards.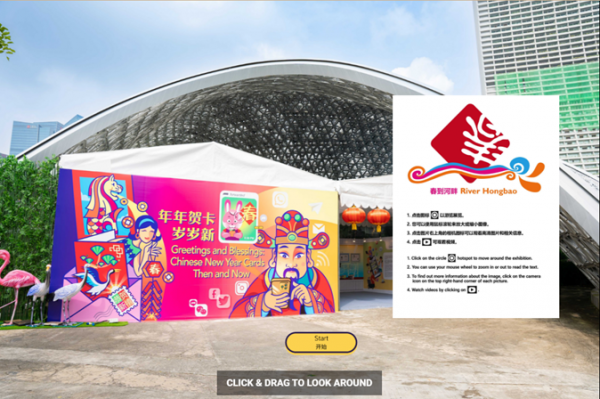 In order to increase its outreach, the exhibition can also be viewed in the form of a 360°virtual tour on the official River Hongbao website for the public to view it from the comfort of their own home.
For more information, please click the following link: