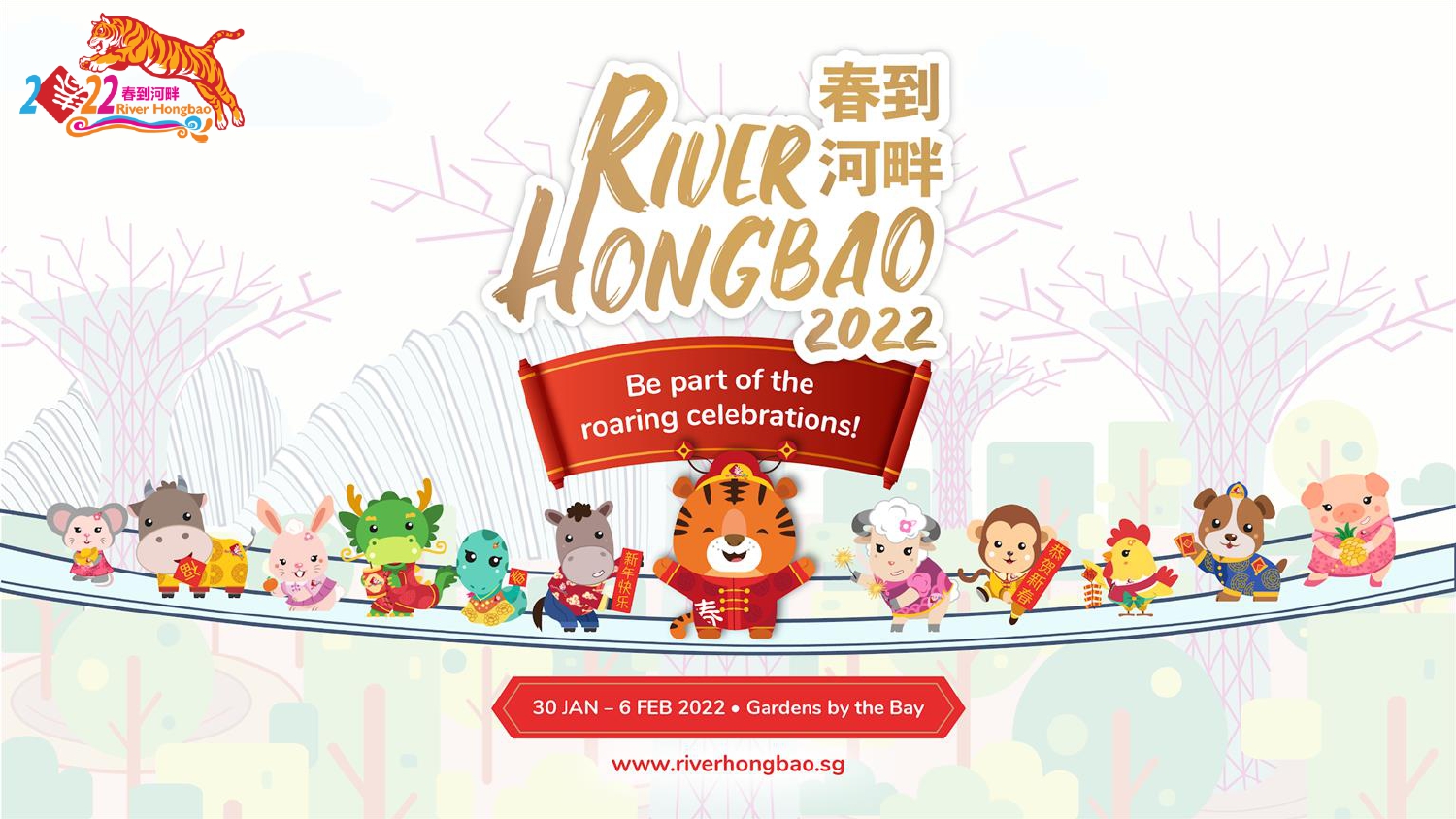 Organised by the Singapore Federation of Chinese Clan Associations (SFCCA), Singapore Chinese Chamber of Commerce & Industry (SCCCI), SPH Media Limited Chinese Media Group, Singapore Tourism Board (STB) and People's Association (PA), River Hongbao (RHB) 2022 will run for 8 days from 30th January to 6th February 2022 at Gardens by the Bay.
At the press conference on 18th January 2022, Mr Thomas Chua, SFCCA President and Chairman of the RHB 2022 Organising Committee said that this mainstay on Singapore's calendar of Chinese New Year festivities since 1987 has been presenting to visitors different activities and experiences every year, but what remain unchanged are the elements of the Chinese New Year festivities. 
He added, "This is the second time the RHB will be held at Gardens by the Bay. With health and safety as top priority, there will be rigorous safe management measures in place to provide a festive and fun, but also a safe experience, for all our visitors."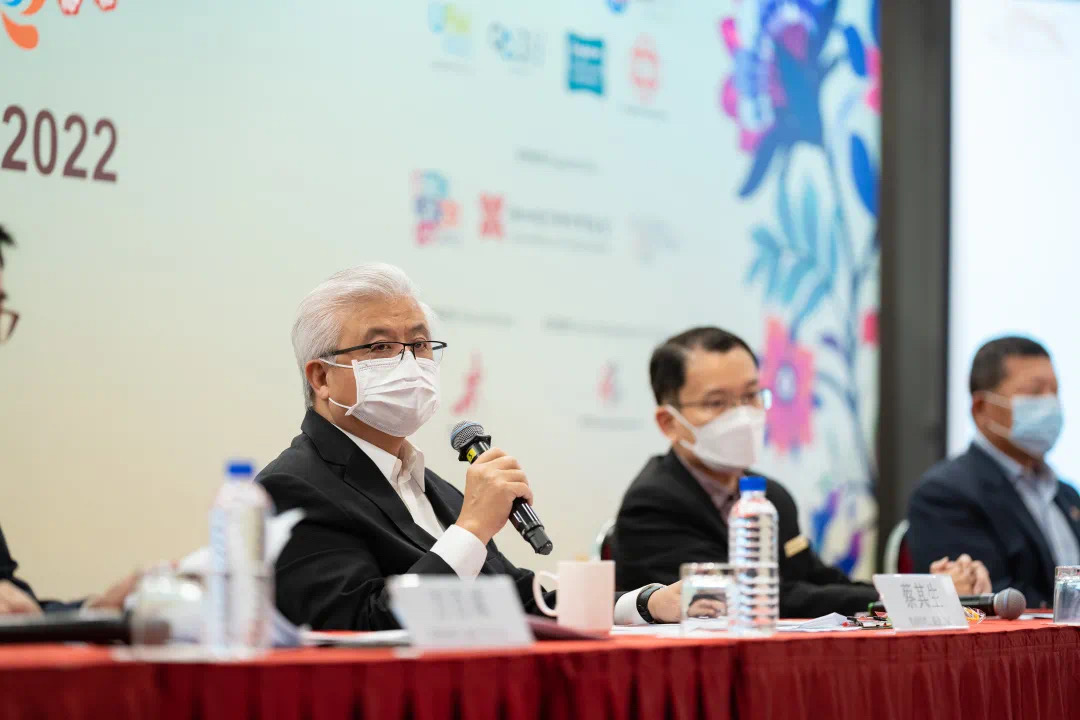 Mr Thomas Chua (first from left) at the press conference introducing RHB 2022 event highlights
L-R: SPH Media Limited Chinese Media Group Managing Editor Ms Loh Woon Yen, SFCCA Council Member and RHB 2022 Organising Committee Programme Chairman Mr Perng Peck Seng, SFCCA President and Chairman of RHB 2022 Organising Committee Mr Thomas Chua, Chief Executive Officer of Gardens by the Bay Mr Felix Loh, and SCCCI Secretary-General Mr Lu Cheng Yang at the RHB 2022 Press Conference
RHB 2022 will feature both physical and virtual experiences for all visitors to usher in the new year. There will be a total of 30 giant lanterns on display at of Gardens by the Bay, including the not-to-be-missed God of Fortune, bringing to visitors a totally different visual experience.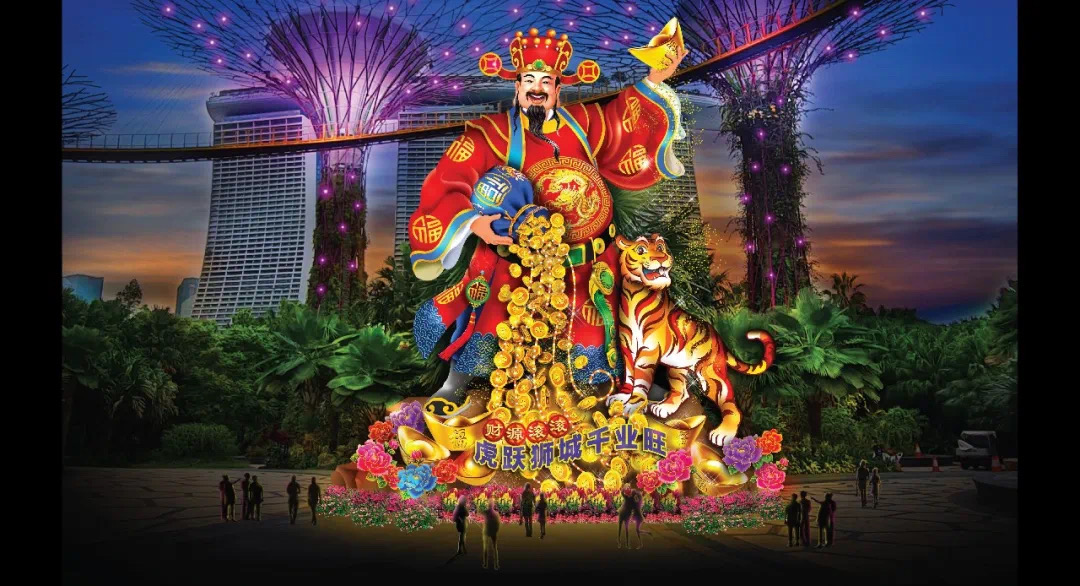 The God of Fortune spreading well wishes with the Tiger, symbolising the prosperity and good luck brought by the Year of the Tiger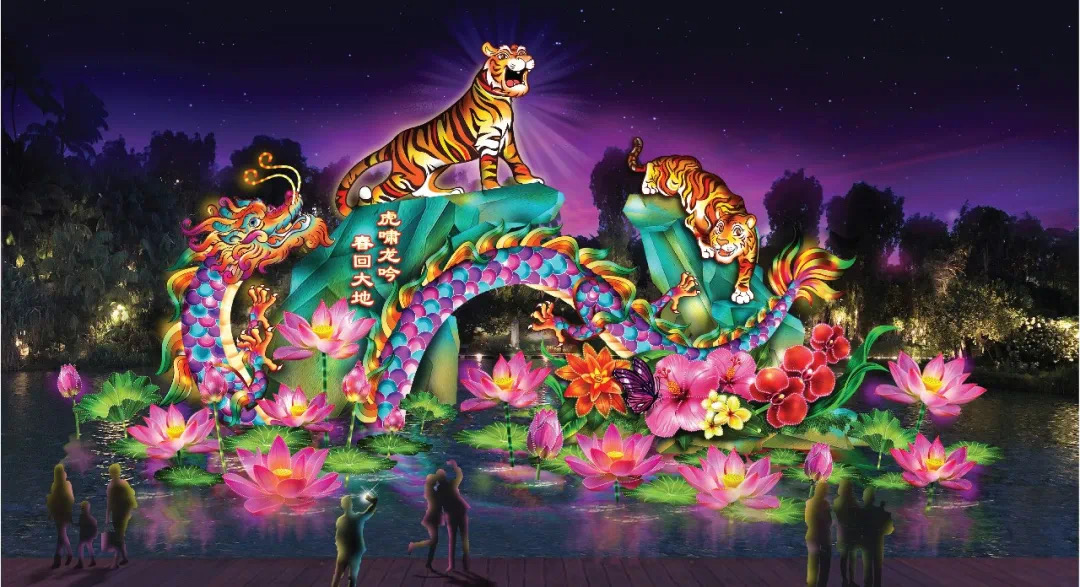 Roaring Tigers and Dragon: This magnificent lantern features the fierce Tigers roaring in the mountains and forests, while the Dragon emerges from the sea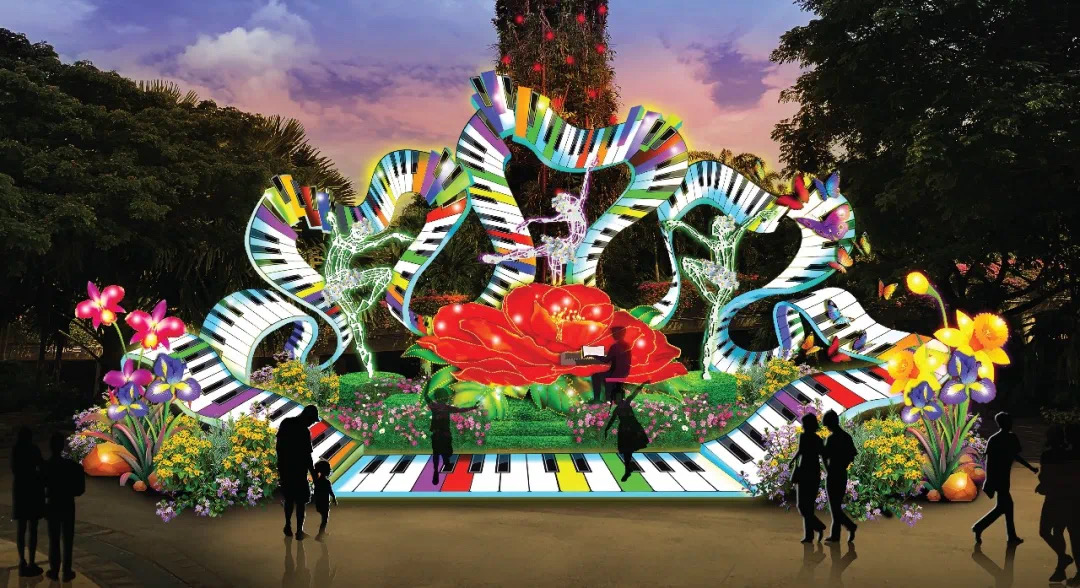 A music-themed "Rising after Challenges" lantern which is designed around a piano keyboard. It comprises a giant floor piano on which visitors can "play" on using their feet
Curated by Sun Yat Sen Nanyang Memorial Hall, this year's RHB exhibition "Nian Hua: Changing Times, Unchanging Aspirations" showcases Nian Hua, also known as new year prints. These woodblock prints are traditionally used to decorate Chinese homes during the Lunar New Year and feature images ranging from mythical deities and creatures, to scenes from traditional folklore and opera. The Nian Hua exhibition will also be hosted on the RHB website, allowing visitors to immerse themselves in the virtual 360-degree exhibition and participate in a fun interactive game related to the exhibition.
Additionally, live performances and amusement rides will be making their comeback to RHB after their hiatus due to safe management measures last year. Local artistes will be performing at the different themed nights, such as Getai Night, Xinyao Night, and Singapore Talent Night. There will also be thrilling and entertaining amusement rides for all to try out.
Visitors can take part in contests and quizzes across four different platforms – Instagram, Tiktok, Facebook and the RHB website – to win prizes worth a total of $5000. Some of these include the RHB Fortune Dance Challenge on Tiktok, virtual lantern riddles and a Lou Hei Fat Choy Yusheng virtual game.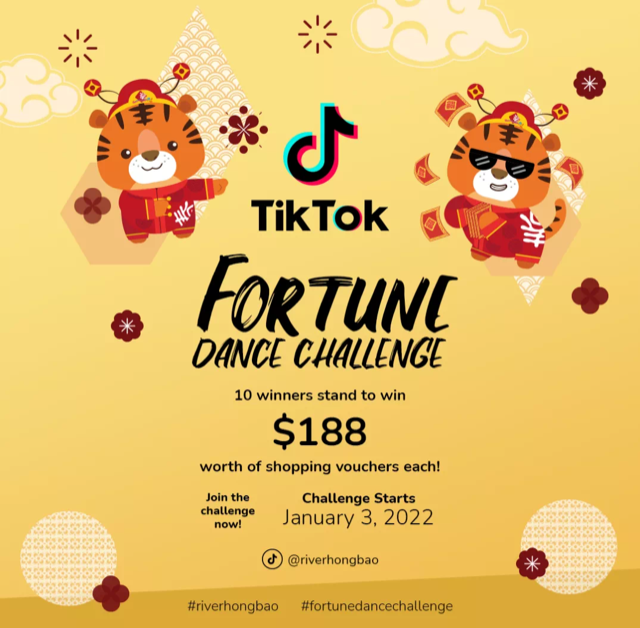 RHB 2022 TikTok Fortune Dance Challenge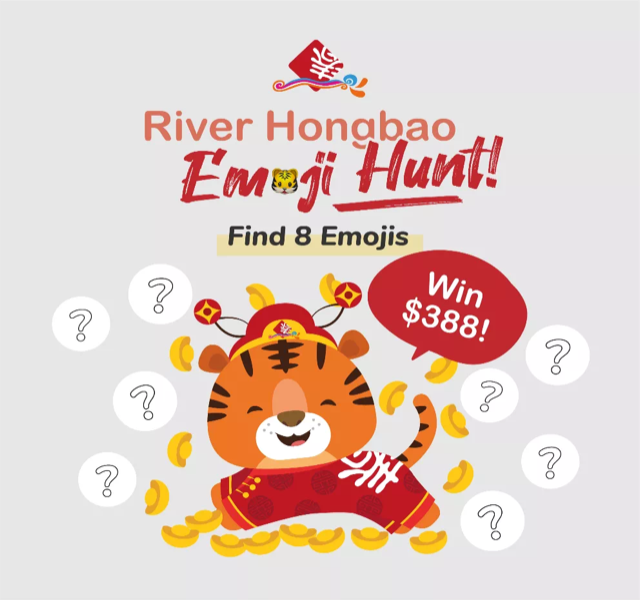 RHB 2022 Instagram Emoji Hunt Contest
Besides the virtual games, those who visit RHB online can also join in some fun, educational sessions related to Chinese New Year. These include: Fengshui tips for your homes in 2022, zodiac predictions in 2022, and how to make stylish and cute tang yuan (Chinese glutinous rice balls).
Keen to visit the physical RHB 2022? Visitors are required to pre-register for free tickets online from 11am on 19th January 2022 at RHB's official website (www.riverhongbao.sg), with a maximum of 5 tickets per booking. Admission is limited to fully vaccinated, recovered, medically ineligible individuals, or children aged 12 years and below. Up to 4,400 visitors per time slot can enter the event grounds this year, up from 2,000 last year.
Online registration dates and times are as listed below: