In support of the Conversations on Singapore Women's Development launched by the Singapore government, SFCCA and the Ministry of Social and Family Development organised a Youth Networking Session on 20th March 2021 at the SFCCA Multi-Purpose Hall@Level 1 to hold discussions and dialogue on gender equality and whether we have achieved it. The networking session was attended by close to 50 participants from various SFCCA member associations.
Gracing the networking session as Guest of Honour was Minister of State for Education, and Social and Family Development Ms Sun Xueling. Government Feedback Unit REACH was the supporting unit. Assigned to their groups, participants had discussions with their groupmates, discussing the problems faced by women at home, at the workplace, in the community (including the cyberspace). Thereafter, the groups shared their insights on a larger scale, with the rest of the participants.
L-R: SFCCA Youth Committee Chairman Mr Charlie Lee Wee Chung, Minister of State Ms Sun Xueling, SFCCA President Mr Tan Aik Hock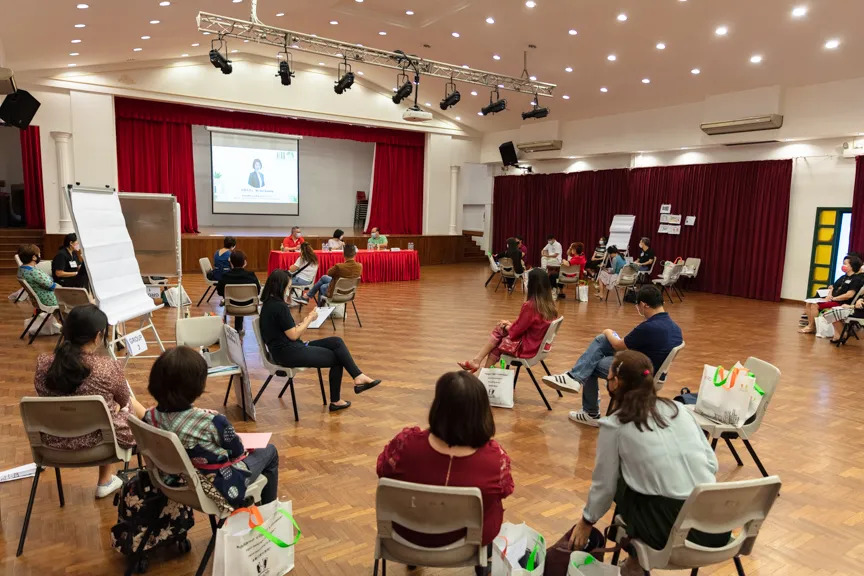 Participants were put into small groups to have their discussions
Many of the participants acknowledged and expressed that women play a variety of roles in society. At home, they not only bear the responsibility of doing household chores, they also have to deal with the stress of having to bear children, managing children's academic problems, issues with mother-in-law, etc. These factors in turn cause stress for women, and even affect their mental health.
In this regard, participants also came up with some ways to improve the problems faced by women, including family planning, delegating responsibilities within the household, reducing the burden of housework, at the same time also paying attention to mental health. Also, couples ought to give each other spiritual support, through good communication in order to solve family problems.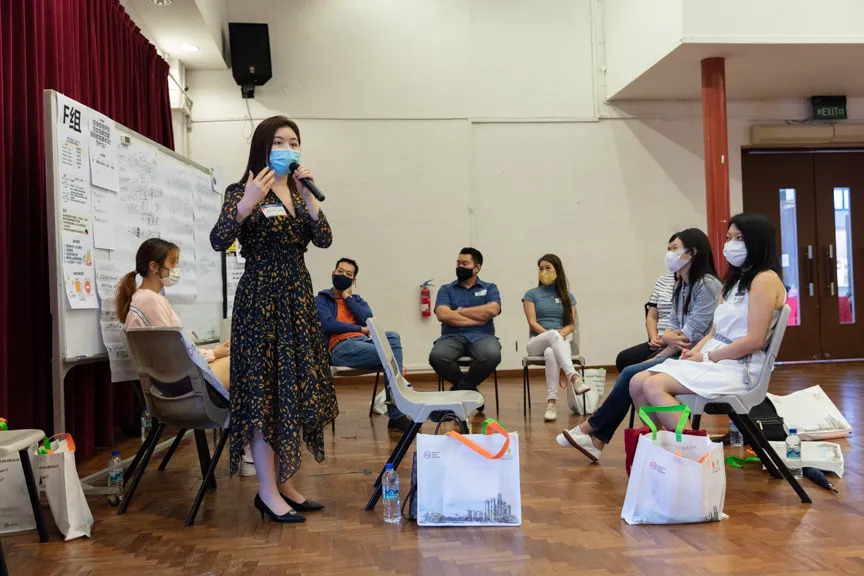 Participants enthusiastically sharing their views
Today's society no longer advocates the idea of men being the sole breadwinner and women taking care of the family. Many women have entered the working world, but still experience workplace gender discrimination. Some of the participants shared that some workplaces still favour males over females. Promotions for any senior positions are generally male-dominated, leaving women with few opportunities to perform. For women who need to balance family and work, some workplaces are still not sufficiently inclusive, and some have even cited examples of women being dismissed for maternity leave.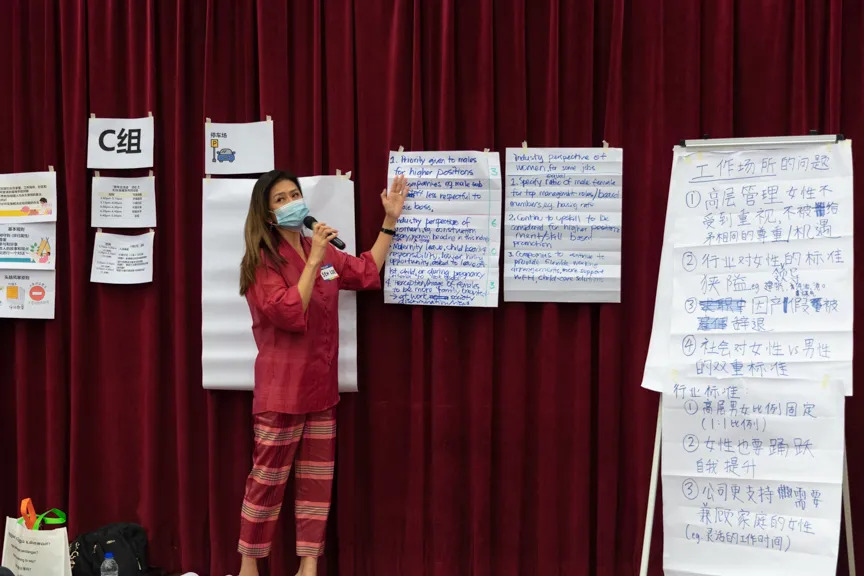 Participants highlighted problems encountered by women at the workplace and suggested solutions
In the community, especially in the cyberspace, people still have stereotypes about women. There is an increasing trend of online platforms sharing content which devalue women by monetising them or by featuring them on discriminatory advertisements or videos.
Participants believed that to change the stereotype of women in the general public, it was necessary to start with education. The younger generation ought to be educated on the importance of gender equality and showing respect for the opposite gender. Ladies should also have a sense of self-protection, and if they are treated unfairly because of their gender, they should be brave enough to speak up for themselves in order to improve the situation.
Through this session, participants gained a deeper understanding of the social and family challenges faced by women and explored solutions to these problems.