As part of the "New Immigrants and Singapore Society" Experiential Series, SFCCA organised a live virtual tour entitled "A Reinterpretation of the Diversity along Whampoa River Bank" through Zoom on 31st October 2020 (Saturday), attracting a total of 58 participants.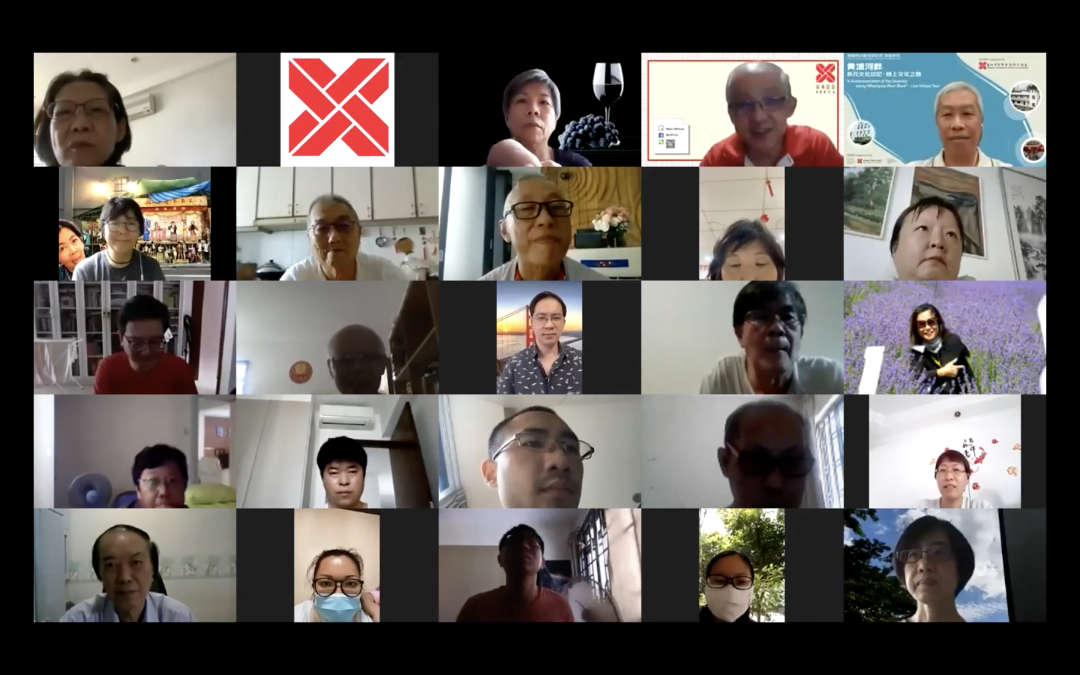 To kick-start the event, participants took a 'group photo'
Mr Steven Kor, Social Affairs Committee Member, shared during his welcome address that participants would be able to explore the Whampoa historic district through this virtual event and gain a deeper understanding of the multiculturalism there. This virtual tour also marked the first time SFCCA used 360-degree panoramic technology to provide participants with a more realistic feel of the tour along the Whampoa river bank.
The virtual tour was led and guided by Mr Lee Kok Leong, local heritage researcher. He introduced participants to various historic sites along the Whampoa river bank, such as Whampoa Garden ('Mangka Ka'), Montgomery Bridge, former National Aerated Water Company, Kallang River and Hong Wen School.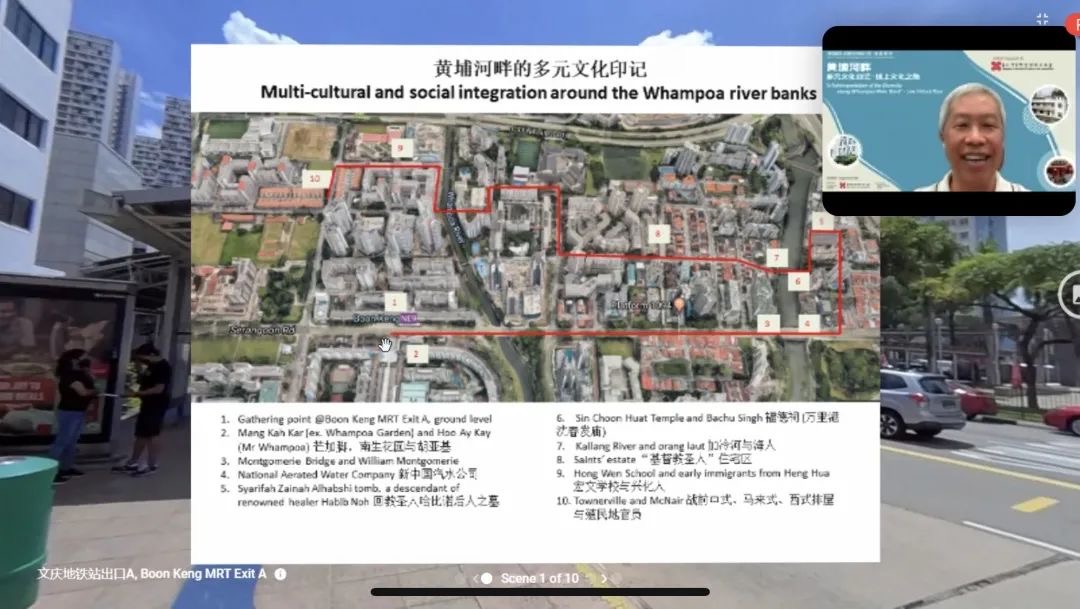 Itinerary of the "A Reinterpretation of the Diversity along Whampoa River Bank" live virtual tour
Amongst the many trivia facts about the rich history of Whampoa shared by Mr Lee was one about the Boon Keng neighbourhood in the past. Boon Keng used to be, and still has the alias of "Mangka Ka". The origin of this alias is very much related to Whampoa Gardens. It is said that there were huge jackfruit plantations in Whampoa Gardens then. Jackfruits are called "nangka" in Malay,  and that is how the area derived the alias. Adding on to this, Mr Lee shared that some early settlers in Singapore found 'nangka' difficult to enunciate, so they ended up pronouncing it as 'mangka' instead.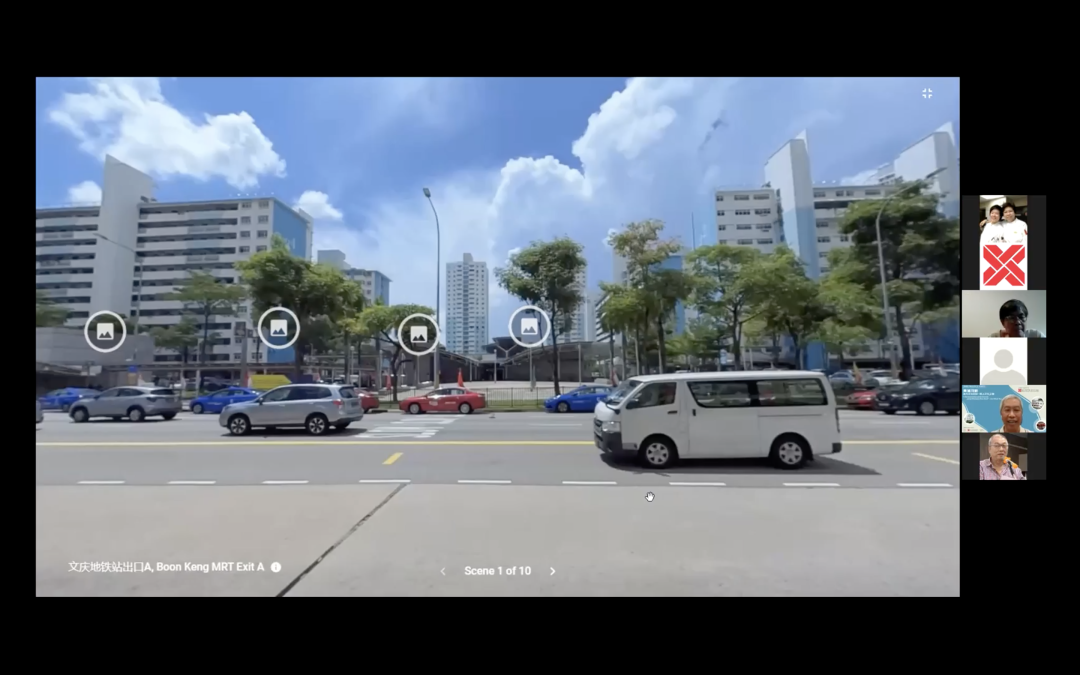 Serangoon Road, where Boon Keng MRT station is
Also, something worth mentioning which was introduced during the virtual tour includes the tomb of Syarifah Zainah Alhabshi. According to Mr Lee, plans to exhume the tomb have been put on hold upon the authorities' discovery that the tomb, housed in an old warehouse, belongs to Syarifah Zainah Alhabshi, the great-granddaughter of renowned healer Habib Noh.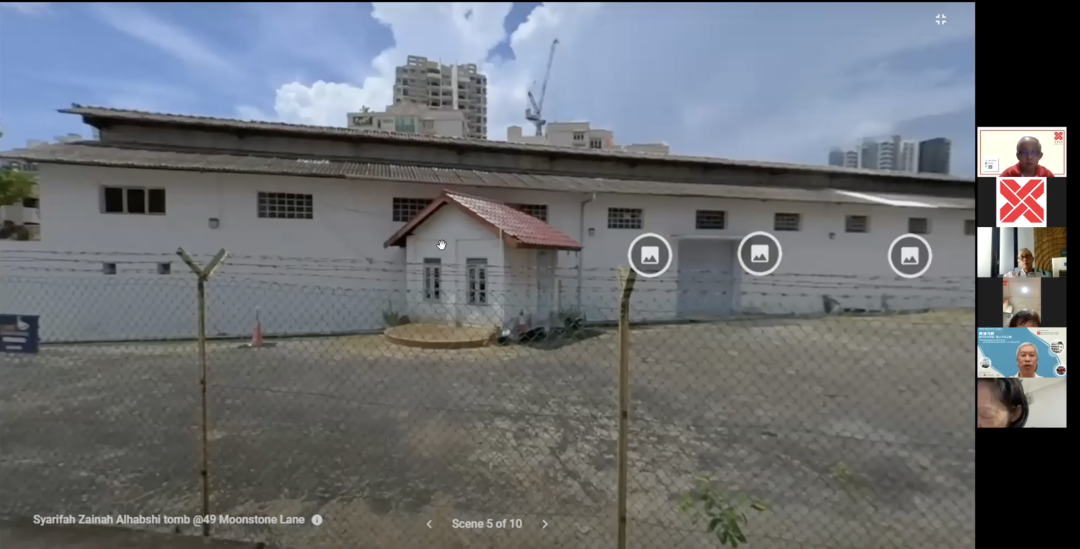 Tomb of Syarifah Zainah Alhabshi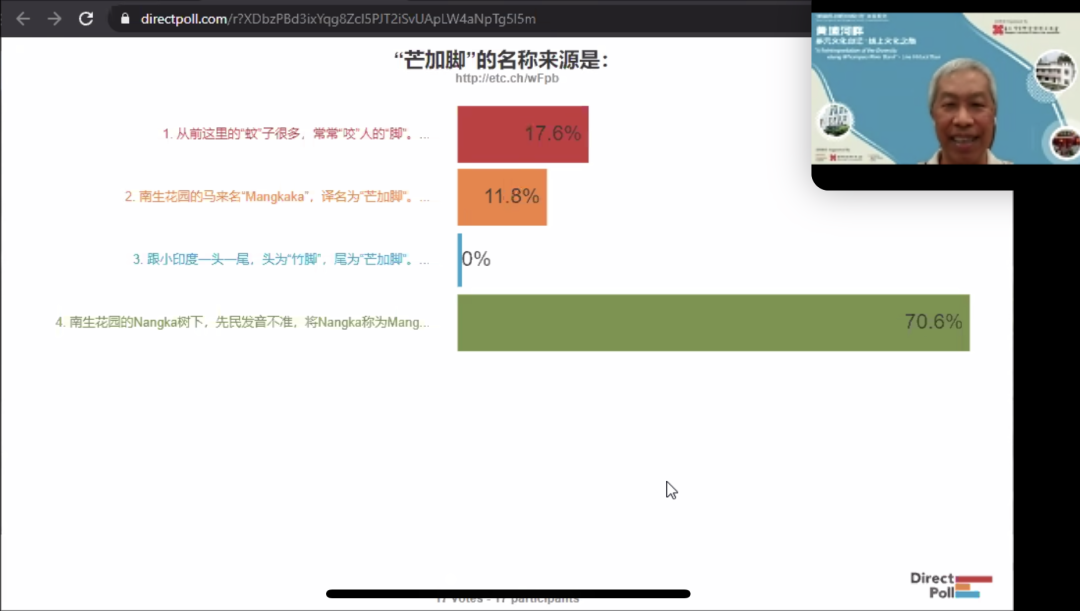 To test the participants' understanding, they were quizzed on some trivia facts shared during the tour
Throughout the entire virtual tour, Mr Lee provided detailed explanation in a very lively and easy-to-understand manner. After each segment of the virtual tour, there were interludes of quizzes for participants to test their understanding. The questions were related to the trivia facts shared by Mr Lee during the virtual tour. Even by participating in virtual tours, participants were still able to experience the multiculturalism along the Whampoa river bank and gain a deeper understanding of this cultural and historical district.
#SingapoRediscovers #重新探索新加坡