Singapore's blood bank has declined as a result of the drop in number of blood donations during the COVID-19 outbreak in Singapore. Recognising the pressing need to boost our national blood stocks, SFCCA partnered Singapore Red Cross (SRC) to run a blood donation drive at SFCCA's Multi-Purpose Hall@Level 1 on 30th May 2020, from 10am to 4pm.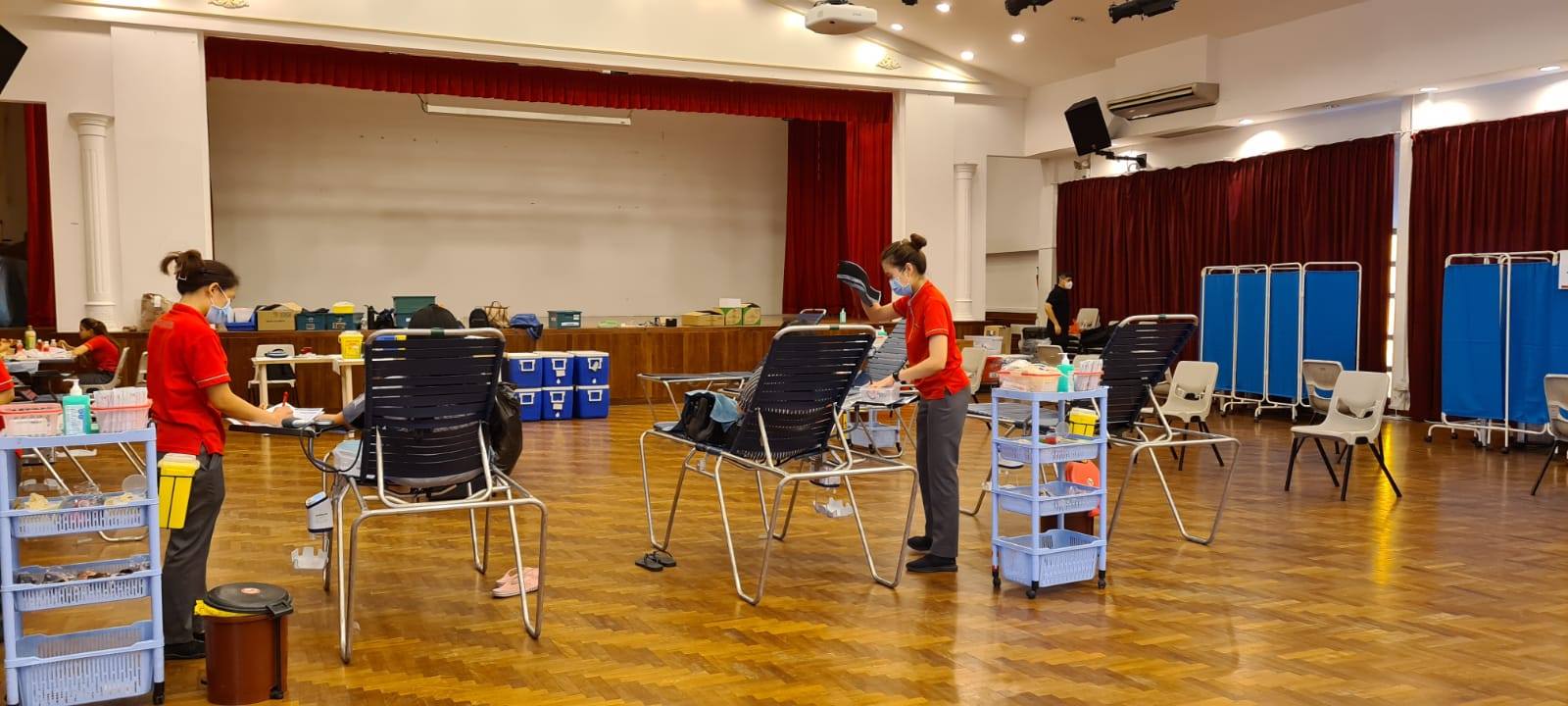 SFCCA partnered SRC to hold this blood donation drive which saw a total donation of 52 bags of blood (Photo credit: SRC)
This blood donation drive received overwhelming response from member associations and members of the public (including those who had learnt about the donation drive from reading Lianhe Zaobao). Among the 76 who had registered to donate blood, 52 met the eligibility criteria. During the nation's circuit breaker period, blood donation remains an essential service. Measures were put in place during the donation drive to ensure that everyone maintained a one-metre safe distance, and that all blood donors had pre-registered and had their temperature checked before proceeding to check if they fulfilled the donor criteria.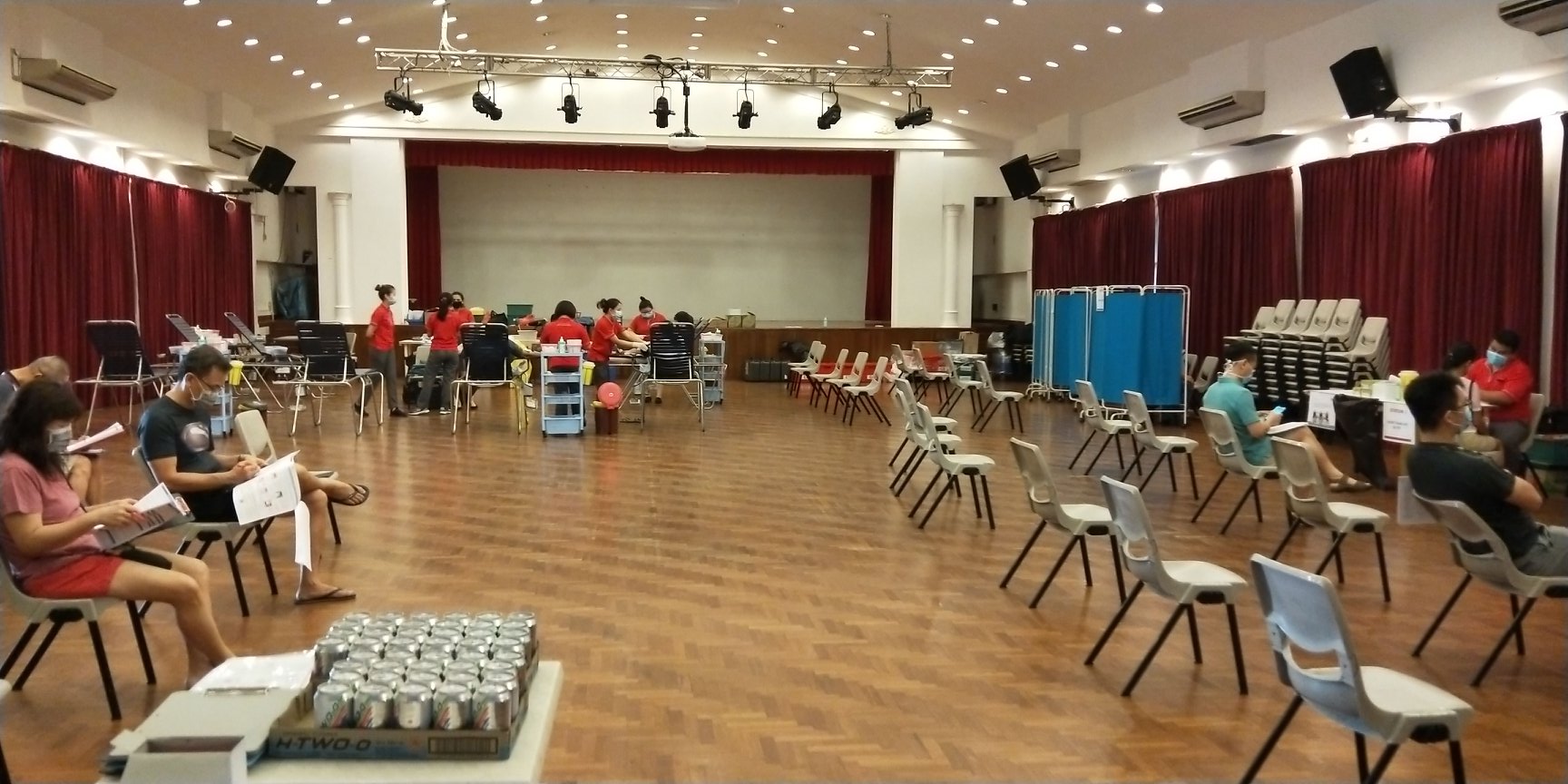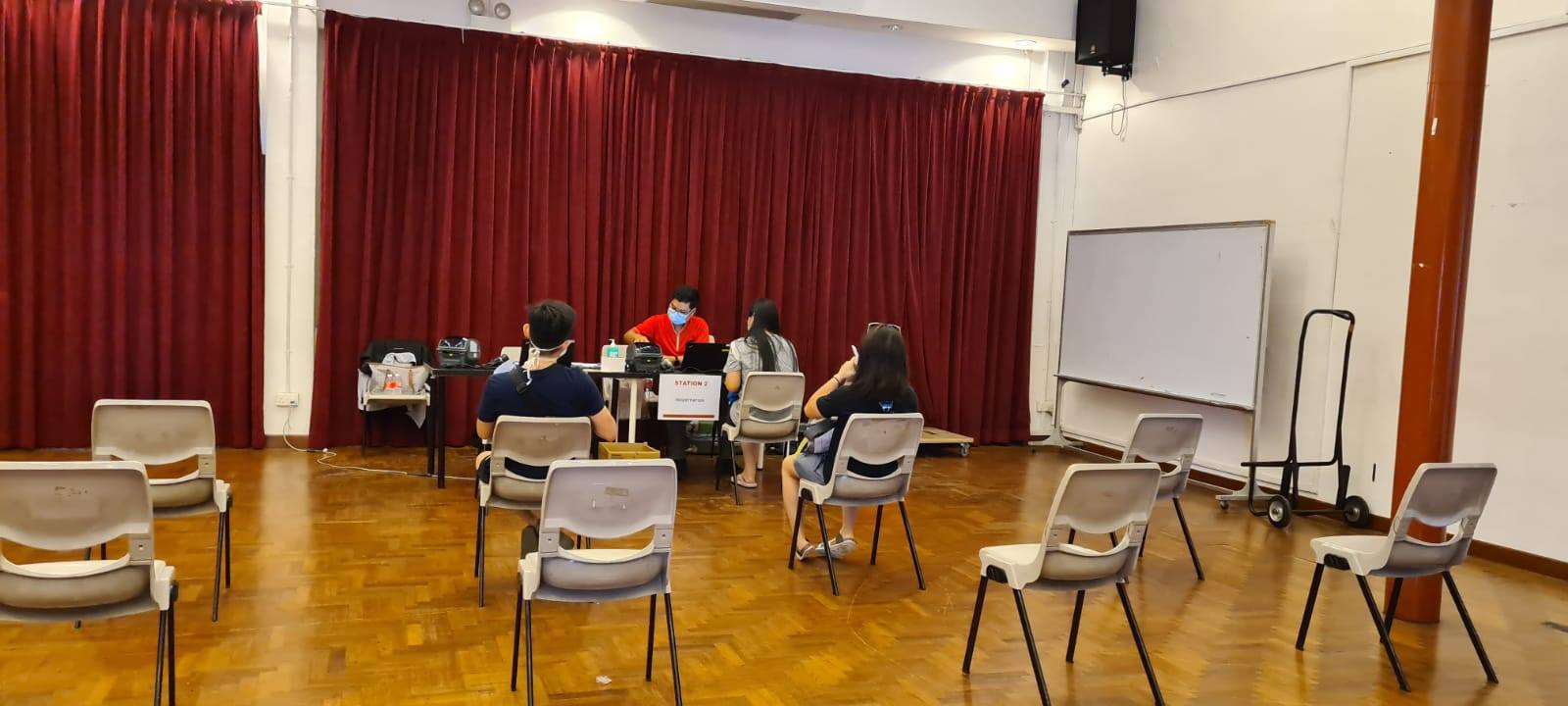 Measures were put in place during the donation drive and donors had to go undergo various screenings to be determined if they fulfilled the donor criteria (Photo credits: SRC)
Mr Mark Mah, Executive Director of SFCCA, said, "As the apex body of the Chinese clan associations in Singapore, we hope to create a ripple effect and inspire our member associations and the public to come forward and donate blood so as to help those in need. We will be able to overcome any adversities together if everyone contributes and plays a part. SFCCA is honoured to participate in this meaningful initiative, to ensure that there is sufficient and sustainable supply of blood in our national blood stocks in times of need."
For those who have missed out on this round of blood donation drive, please support SRC's upcoming blood donation drives. Visit www.redcross.sg/BDPupdate for more information.