The New Immigrants and Singapore Society Series Seminar – "Influencing Life with Life" organised by Singapore Federation of Chinese Clan Associations (SFCCA)'s Social Affairs Committee successfully concluded on 2nd November 2019. Guest speaker, Dr Ada Zhang, shared her enthralling life story with close to 80 participants.
After graduating from National University of Singapore with a PhD in Computer Science, Dr Zhang set up A Square Visual Studio in 2012. Three years later, she founded A.D.A Productions. She has since published pictorial books entitled 'My Love and Dreams for Singapore', '42.195 & Beyond', etc. and even held her own photography exhibitions in Singapore. It is no wonder she has been making waves in the photography scene here in Singapore.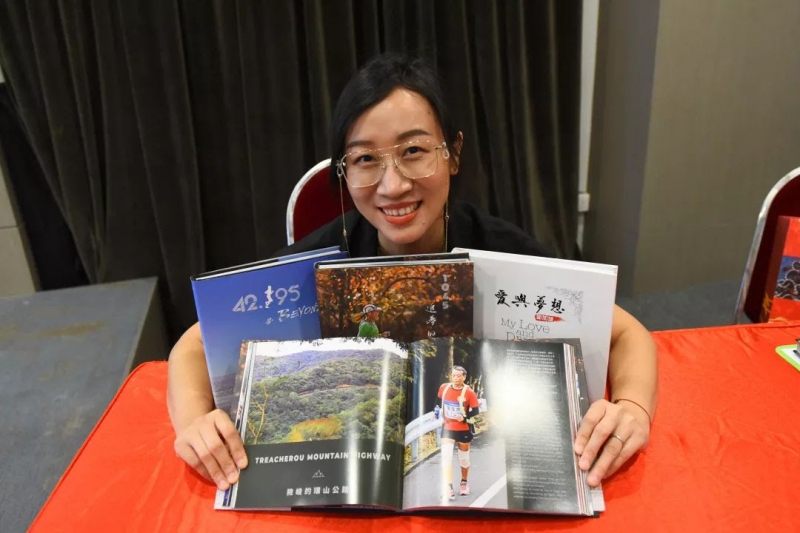 New immigrant photographer Dr Ada Zhang brought along the pictorial books which she has released in the recent years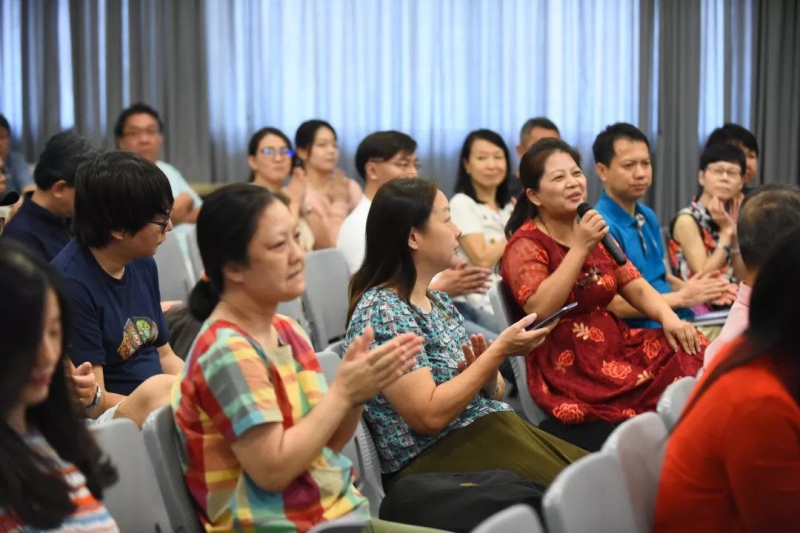 During the Q&A section, many of the participants posed questions on photography and development of creative concept
During the seminar, Ada shared that she lived by her personal motto of not giving up on love and dreams when setting up her production studio and managing her team. With this personal motto and belief, she hopes to find and pass on the energy one needs in order to realise his/ her dreams. In all of Ada's works, it is inevitable to notice that she is adroit at telling stories through the lens of a camera.
To celebrate Singapore's Golden Jubilee in 2015, Ada published "My Love and Dreams for Singapore" in partnership with Sam Kiang Huay Kwan, depicting a total of fifty Singaporeans' stories, of how they had chased after their dreams. Amongst the Singaporeans of different races and walks of life featured are Mr Ho Weng Toh (the last surviving Singaporean Flying Tiger), the late Chinese community leader Mr Chwee Meng Chong and carving craftsman Master Kei Toon Ghee.
Ada also revealed that she spent close to a year to document – through photography – the physically challenging World Marathon Challenge which require marathoners to run seven marathons on seven continents. Besides capturing the beauty of nature, the highlight was none other than to document the marathoners' journey racing in different parts of the world, showcasing how they pressed on till the end even though the challenge had taken a toll on them physically and mentally. It is this "never give up" spirit which Ada hopes to advocate and share through her works. This is also why Ada and her team had subsequently participated in other projects and began their photography journey in documenting the interrelationship between participation in extreme sports and the realisation of one's dreams.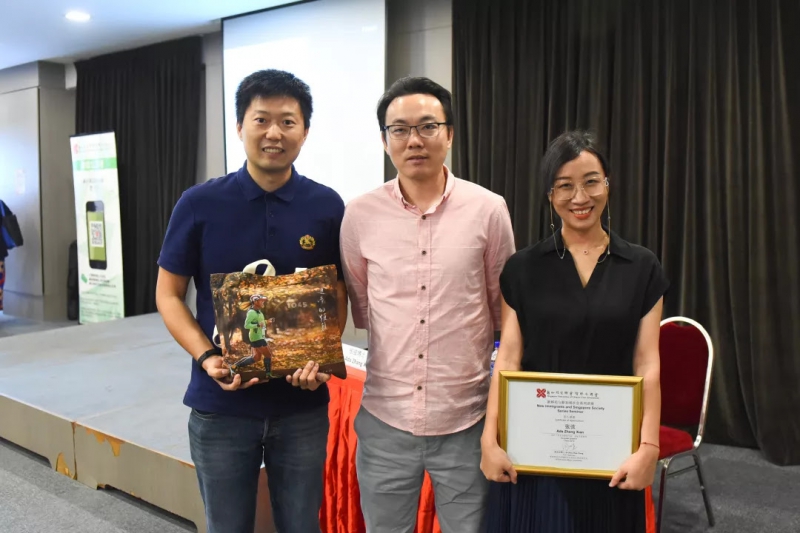 At the end of the seminar, Dr Ada Zhang (on the right) received a certificate of appreciation from SFCCA's Social Affairs Committee's Chairman Dr Zhou Zhaocheng (centre) and the host Dr Yun Jia (on the left)
---
For more photos, please visit SFCCA's Facebook page:

FB.com/pg/SG.SFCCA/photos/?tab=album&album_id=2765096116843075