Number of applicants for SFCCA Scholarship sets new record
The Singapore Federation of Chinese Clan Associations (SFCCA) held the "2019 SFCCA Scholarship" award ceremony on 5 August 2019. This year, four students – Ng Joong Hwee, Loy Wei Peng and Jazlin Tan Kaiqian from Hwa Chong Institution, as well as Grace Chong Qiao Yi from Eunoia Junior College received the scholarship to study at Tsinghua University and Peking University in China come September.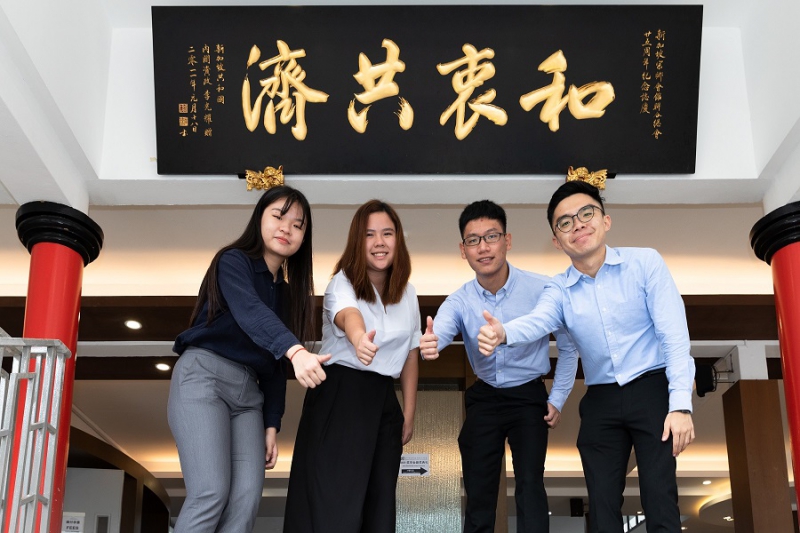 Left to right: Grace Chong Qiao Yi, Jazlin Tan Kaiqian, Loy Wei Peng, Ng Joong Hwee
With opportunities afforded by the rise of China's economy, the SFCCA Scholarship has seen soaring number of applications over the years. With applications coming from a total of nine schools, the number reached a record high of 16 this year, which has more than tripled since the scholarship began in 2011. It is also the first time that SFCCA has awarded the scholarship to a graduate of Eunoia Junior College, which coincidentally is the inaugural cohort from the college since its founding in 2017.
The four new scholars attended the ceremony with their parents and received the award from Mr Tan Aik Hock, President of SFCCA.
During the ceremony, Mr Tan Aik Hock mentioned that, "Over the nine years, the number of applications has soared, and correspondingly, stiffer competition is experienced. This year, applications were received from a total of nine schools, and the number of applicants has also reached a record high. I hope that in the coming years we will see more applicants from different backgrounds and nurture them to be the future leaders of Singapore."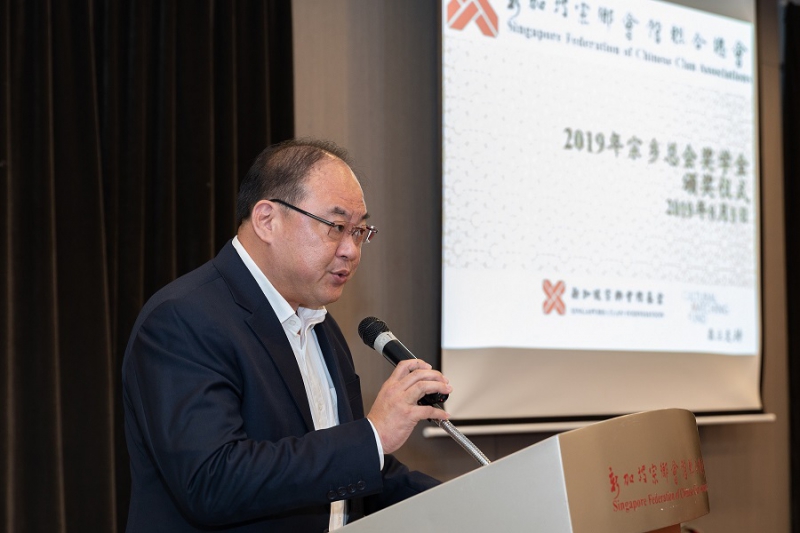 Mr Tan Aik Hock, President of SFCCA, urging the new scholars to "remain true to your original aspiration and forge ahead against all odds"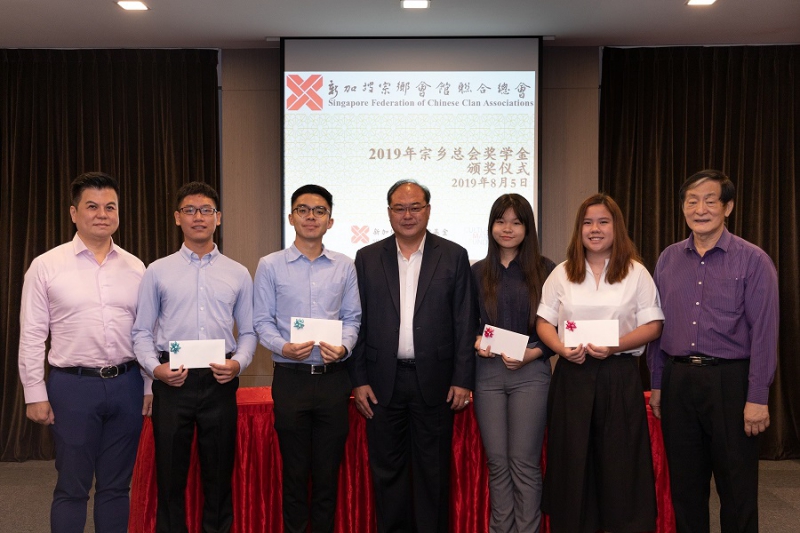 Group photo with the SFCCA Scholarship Committee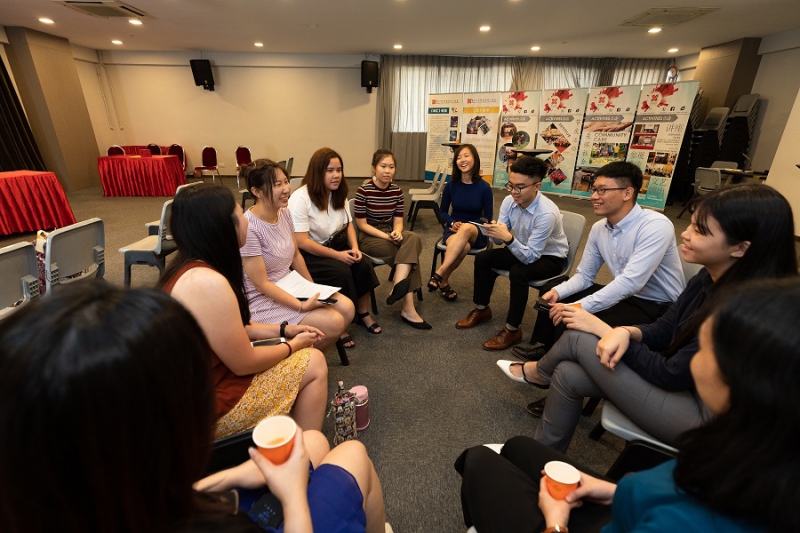 Existing scholarship holders were also invited to witness the ceremony and share about their experiences in China with the junior scholars
Introduced by the SFCCA in 2011, the SFCCA Scholarship aims to nurture bilingual and bicultural talents by providing an annual grant of up to S$15,000 for every successful applicant. Into its ninth year, the scholarship programme has sponsored a total of 39 students to date, of whom 21 have graduated. Among the graduated scholars, most are working either in the Singapore Public Service or multi-national companies, while a handful moved on to their graduate studies. The graduates have not only distinguished themselves in a range of fields, but also excelled holistically, with one of them starting his setup while pursuing his undergraduate studies.
Beyond the scholarship programme, SFCCA looks to foster an altruistic spirit in the recipients. While the scholarship is bond free, recipients are required to commit to work attachment programme with the Federation or any member organisations under it. Through this, it is hoped that the scholarship recipients can gain a deeper understanding of the community organisations and contribute back to the Chinese community upon graduation, brewing a new generation of community leaders for Singapore.