SFCCA's "Builders of Singapore" Heritage Visits Officially Commences!
The first edition attracted 90 people to visit cultural landmarks built by Indian labourers In conjunction with Singapore's bicentennial, the Singapore Federation of Chinese Clan Associations (SFCCA) specially chose "Builders of Singapore" as the theme for this year's "Singapore Heritage Visits". On the tour, the public visited architectural and cultural landmarks of the 19th to 20th century, and got to learn about the stories of the builders of the architecture, paying tribute to these selfless and dedicated ancestors and encouraging young citizens to learn the spirit of their forefathers.
The first "Builders of Singapore" Heritage Visit was held on 16th March 2019. 90 members of the public visited the Civic District of Singapore and the buildings constructed by Indian labourers, enabling participants to develop a new understanding of the unsung heroes who built our beautiful home.
The tour guide brought participants to St. Andrew's Church to learn about the beautiful Gothic-style church. In addition, participants also visited the Cathedral of the Good Shepherd, the oldest Catholic church in the country with hundreds of years of history, to appreciate the hardships and contributions of early Singaporean builders by visiting national monuments.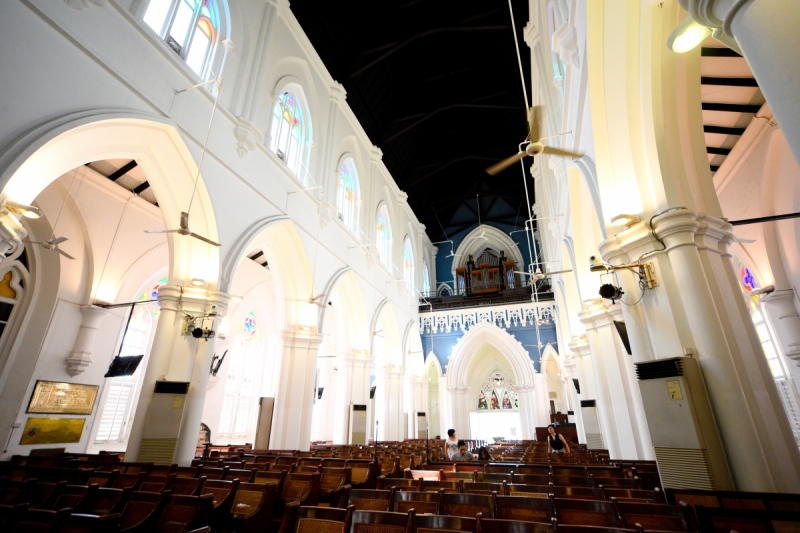 The spacious and bright interior of St. Andrew's Church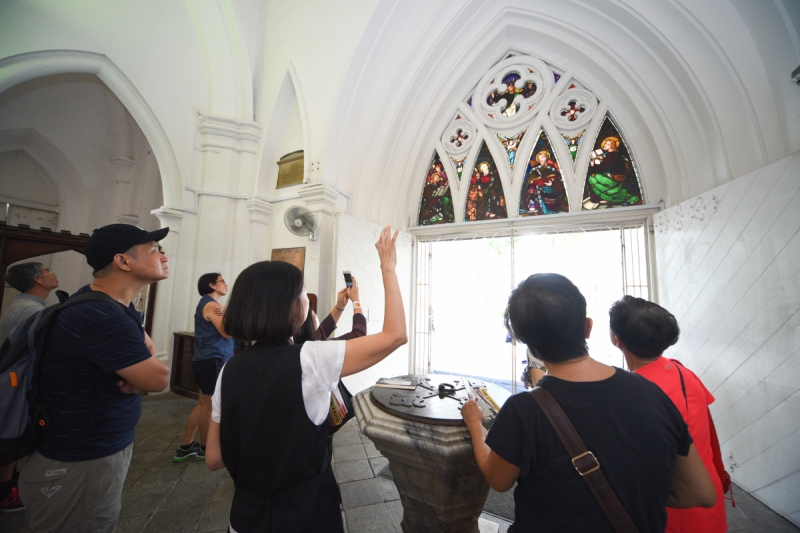 Volunteer guides in the church introduces participants to the historic stained glass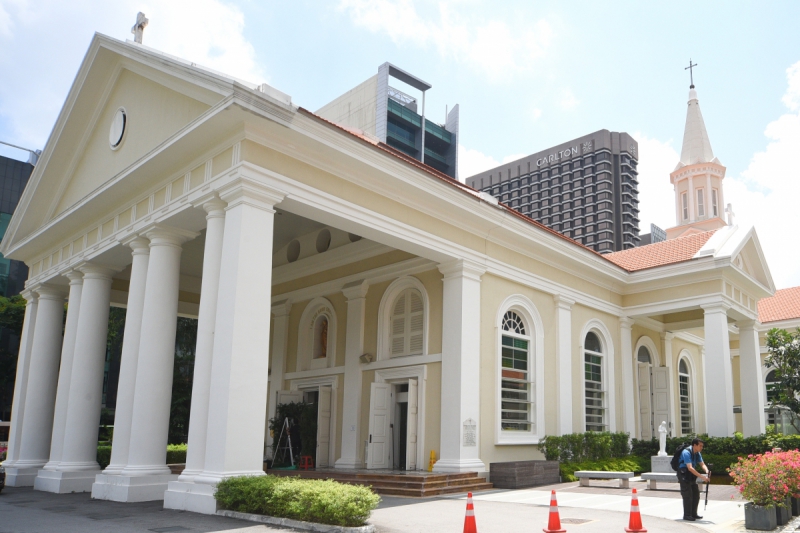 Exterior of the Cathedral of Good Shepherd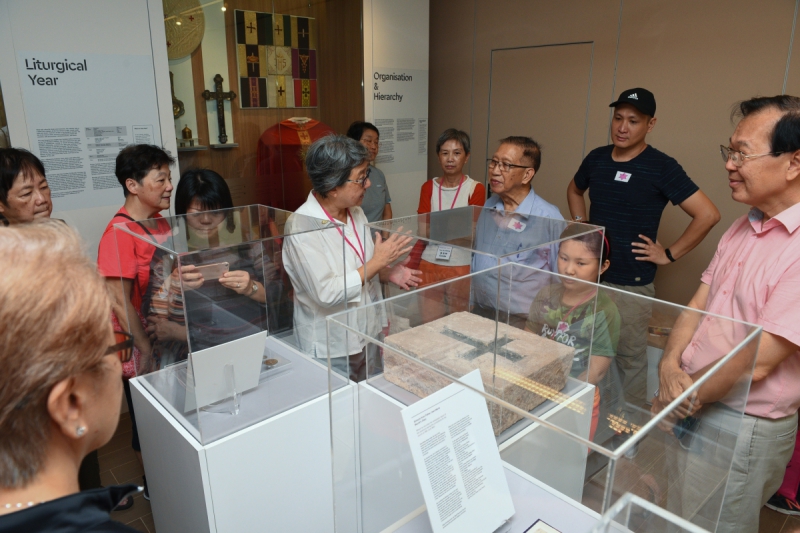 Participants learning about the history of the Catholic Church of Good Shepherd via the guide's commentary
The participants gained a deeper understanding of Singapore's history thanks to the guide's explanation, as they visited the Istana Heritage Gallery and the National Museum of Singapore, especially regarding the 19th century, during which most of Singapore's infrastructure was built by Indian labourers. This includes St. Andrew's Cathedral and the Istana.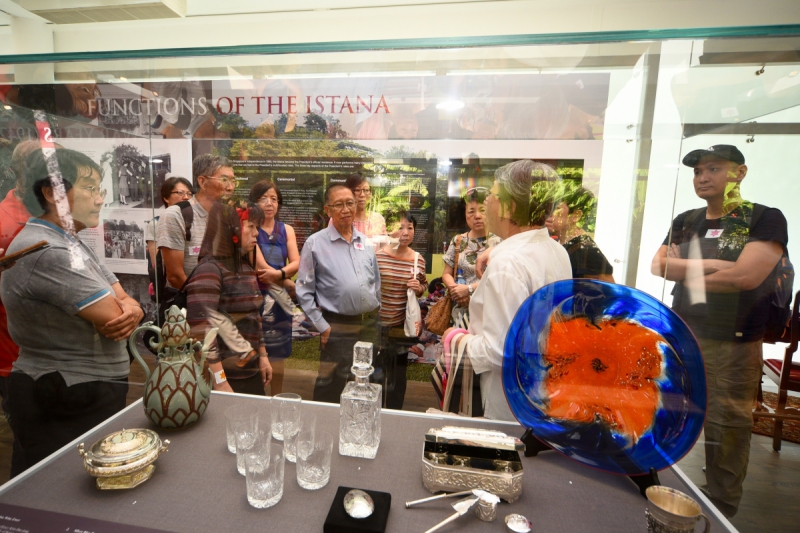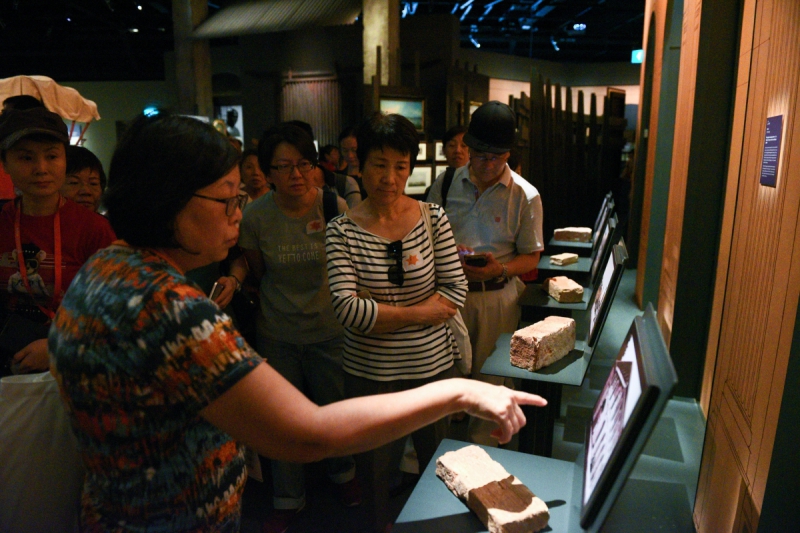 Participants were especially interested in the antiquities on display at Istana Heritage Gallery and the National Museum of Singapore
The second edition of the "Builders of Singapore" heritage visit will take place in October, where SFCCA will introduce the stories of the Samsui Women to all participants.