On 20 August 2018, Singapore Federation of Chinese Clan Associations (SFCCA) held the 8th SFCCA Scholarship Award Ceremony. For the very first time, SFCCA awarded scholarships to six students this year, up from the previous maximum of five. The scholars will be heading to top Chinese universities to further their studies.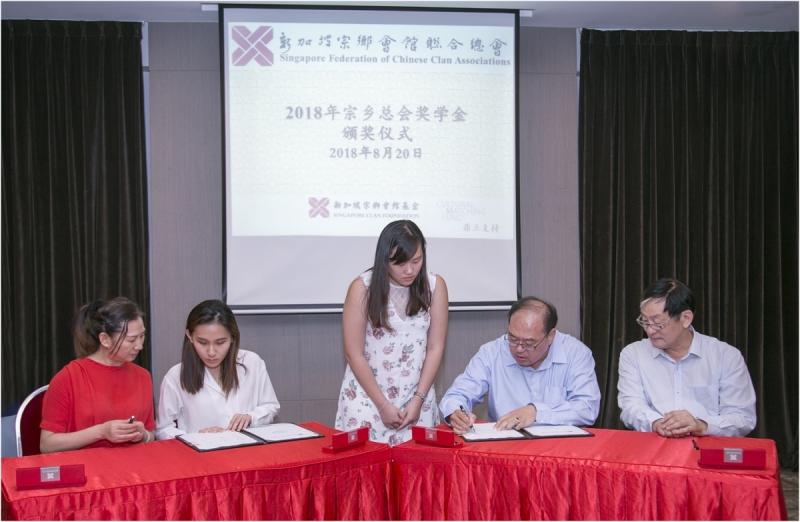 The 2018 SFCCA Scholarship Award Ceremony was signed by Committee representative Mr Wan Shung Ming (first from right), and witnessed by Council Member Mr Tan Aik Hock (second from right)
In his speech, SFCCA President Chua Thian Poh stated that the calibre of scholarship applicants has evolved over the years as the education system improved. The scholarship awardees this year have performed holistically well, showing great portfolio in both academic grades and extracurricular activities. As such, the Committee has decided to break out of the conventions and award six scholarships.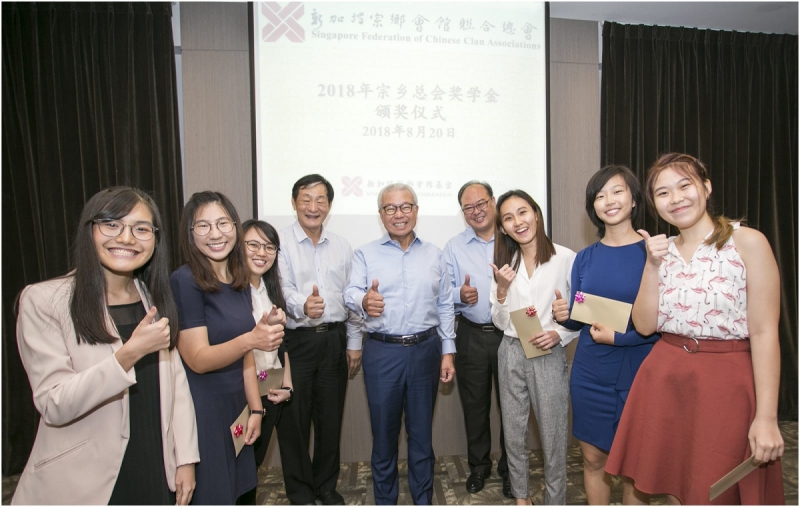 The six scholarship awardees took a group photo with the Committee after the ceremony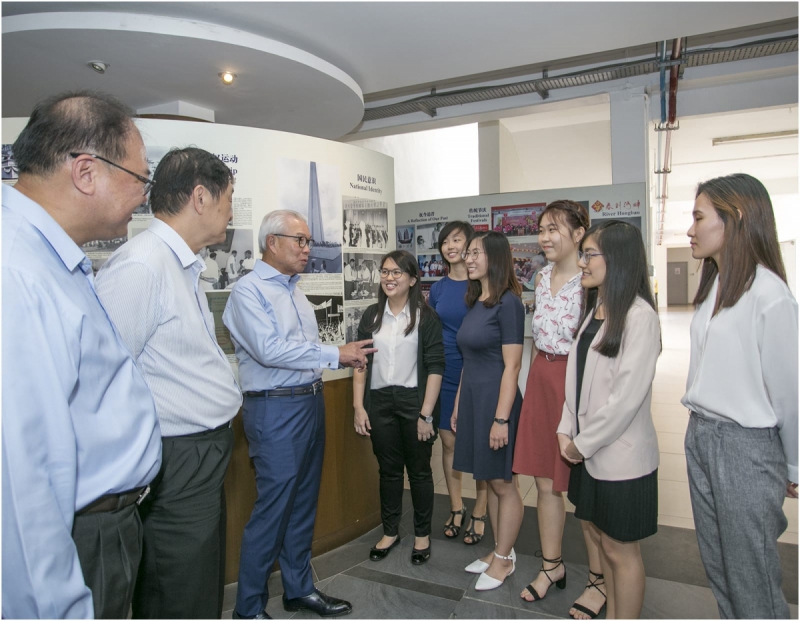 SFCCA President Chua Thian Poh (Third from left) encouraged the scholars to broaden their horizons in China, and contribute back to society
The six scholarship recipients were former students of Hwa Chong Institution – Ng Jing Wen, Hong Jiayi and Liu Yalin – and River Valley High School – Debbie Chew Yannie, Huang Lijing and Lim Ying Hui. These recipients will be pursuing their undergraduate studies at Peking University and Fudan University in China in September.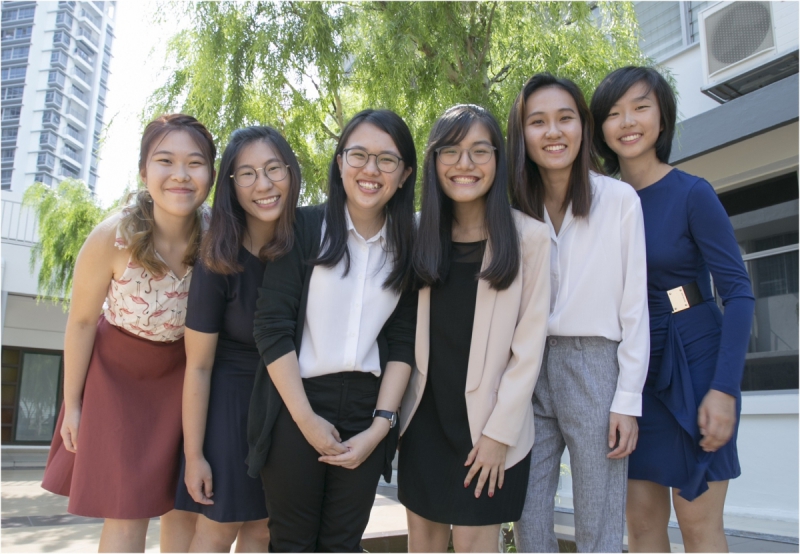 (Left to right) Liu Yalin, Huang Lijing, Lim Ying Hui, Debbie Chew Yannie, Ng Jing Wen and Hong Jiayi received the SFCCA scholarships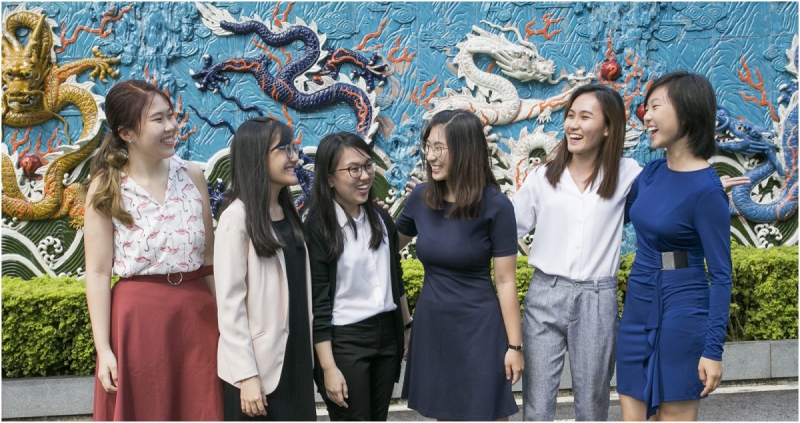 The six scholarship awardees will head to China for undergraduate studies in September
The profound wisdom in the Chinese history and culture, along with the growing opportunities in a rising China, have attracted dozens of students to further their studies in China. SFCCA scholars in particular are beneficiaries of the advantage of studying in China, thus creating possibilities and opportunities for the joint development of Singapore and China.
Parents of the six awardees were present at the Award Ceremony and received the first sum of scholarship cheque from President Chua Thian Poh. Scholars from previous batches were also invited; they shared their experiences studying and living in China with the awardees over tea reception after the ceremony.
Since 2011, the Federation's scholarship programme has sponsored 35 students, 17 of whom have graduated. Among these graduated scholars, some are now gainfully employed either in the public service sector or multi-national companies in a range of fields, while others are pursuing their graduate studies
Beyond the scholarship, SFCCA hopes to foster an altruistic spirit in the recipients and inspire them to serve the community. Thus, while the scholarship is bond free, recipients are required to intern at the Federation or any of its member organisations during their school vacation. It is hoped that the young recipients can gain a deeper understanding of community organisations and upon graduation, contribute to the Chinese community, helping to develop a new generation of community leaders for Singapore.