More than 1000 members of the public gathered at Tampines Community Plaza on Saturday, 4th August 2018, to participate in the 12th National Day Sing-along to celebrate Singapore's 53rd birthday. Guest of honour, Minister of Finance Mr Heng Swee Keat and special guest, Tampines GRC MP Ms Cheng Li Hui joined in the fun as everyone sang numerous National Day songs, Singapore folk songs and pop songs in unison. Everyone was very cheerful, soaking up the joyous atmosphere.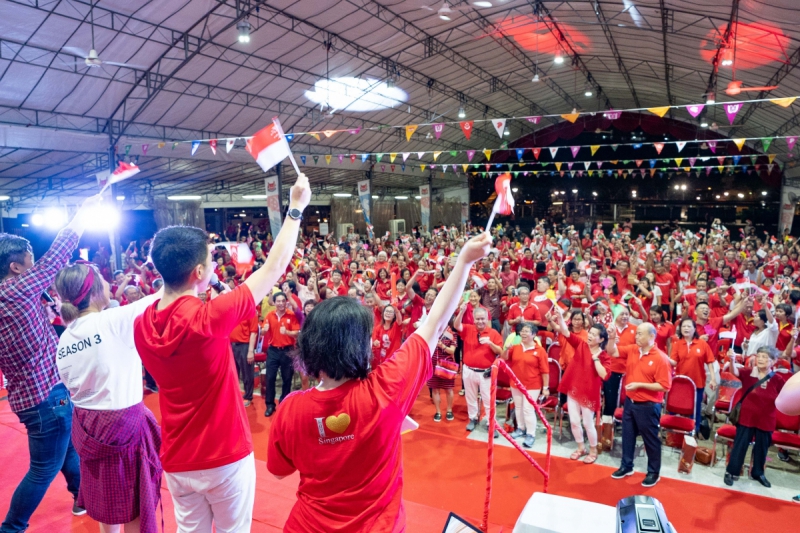 The 12th National Day Sing-along attracted more than 1000 people. Participants sang National Day songs in unison, expressing their well-wishes for Singapore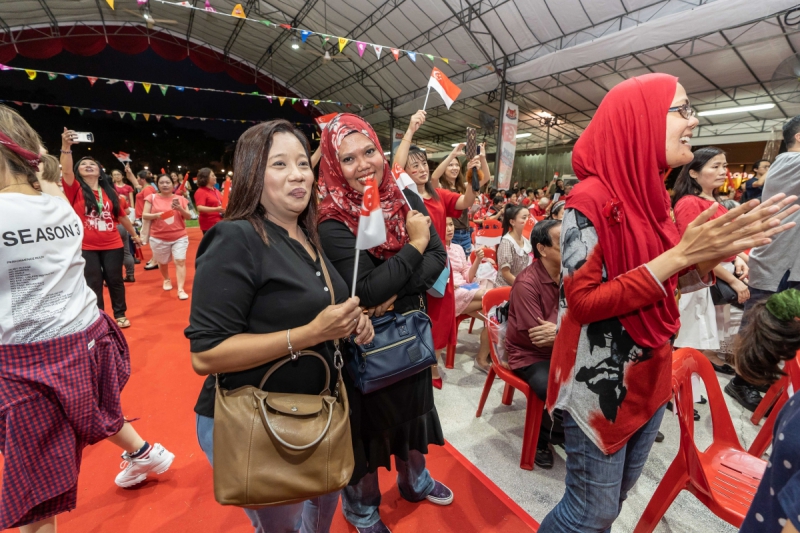 Many friends from other races also joined in the fun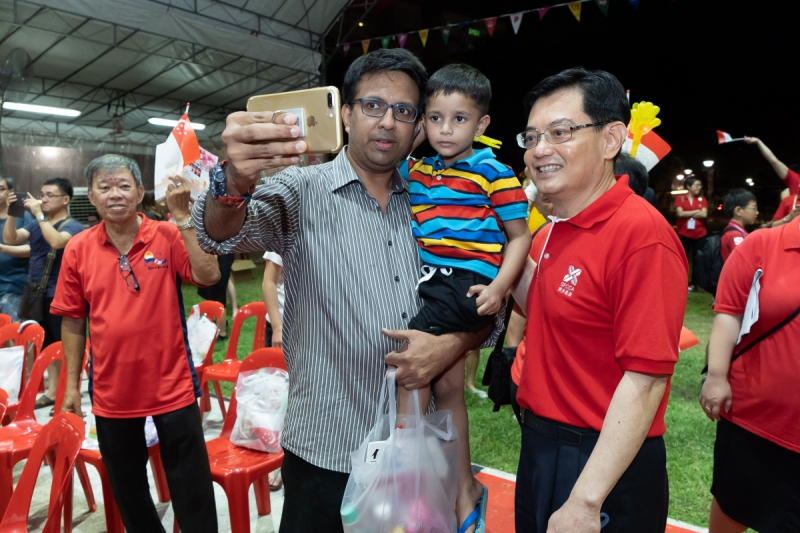 Minister of Finance Mr Heng Swee Keat (right) interacting and taking photographs with the public
The 12th National Day Sing-along is jointly organised by Singapore Federation of Chinese Clan Associations and Singapore Chinese Cultural Centre, and supported by National Integration Council, Tampines East CCC and North East CDC. The event aims to invoke Singaporeans' enthusiasm for National Day and encourage interaction between different social groups, promoting greater social cohesion.
It was a fun night with local artistes Jacky Chew, Juno Lin, Elton Lee and Tay Sia Yeun, as participants sang-along to familiar tunes like "Rasa Sayang", "Home", "One United People", Mavis Hee's "Moonlight in the City", Liang Wern Fook's "Xi Shui Chang Liu". A combined school choir, consisting of 70 students from Damai Secondary School and Mee Toh School, also performed many classic songs and Malay folk songs like "Di Tanjong Katong, and Indian folk songs like "Munnaeru Vaalibaa, bringing back fond memories of school days for many participants.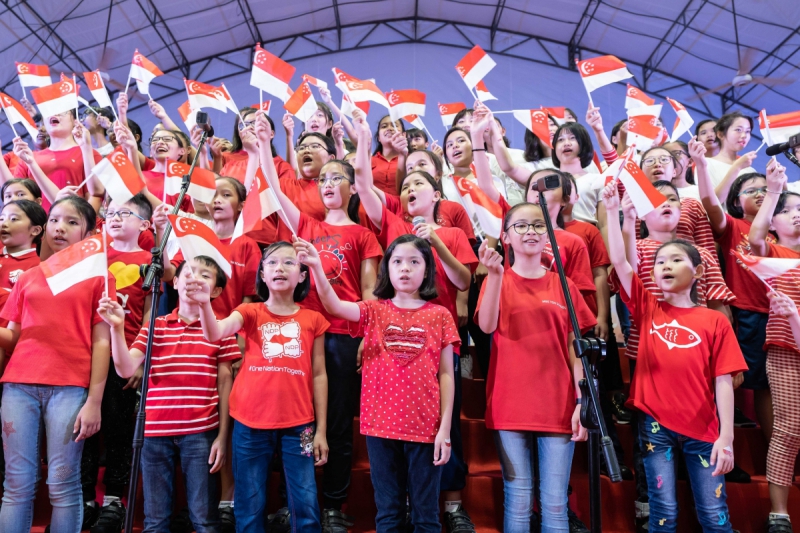 The combined school choir performed many classic National Day songs, successfully getting everyone to sing-along
Representatives from the organising team with the combined school choir, consisting of representatives from Damai Secondary School and Mee Toh School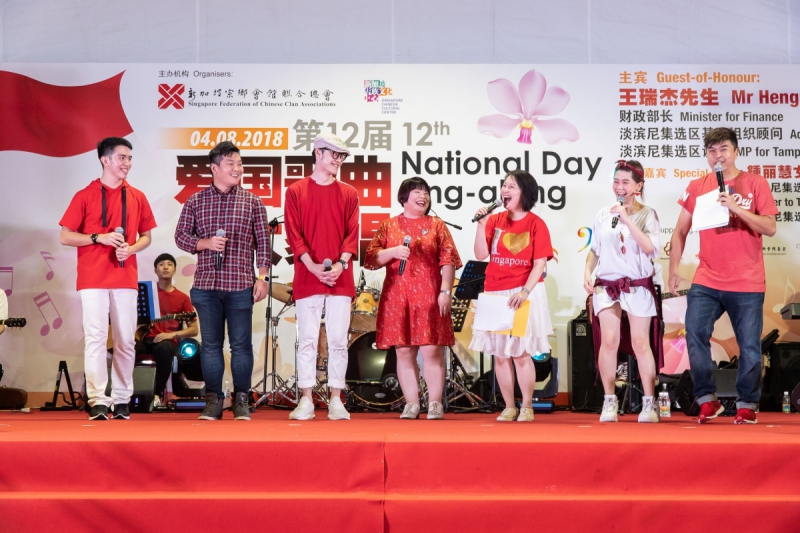 Many local artistes were at the event, actively interacting with the audience and hyping up the atmosphere
This community event used to be held at the People's Park Complex and Toa Payoh HDB Hub Mall, but the organisers decided to hold it at Tampines this year, for the first time. SFCCA Cultural Committee Chairman, Mr Wan Shung Ming, said, "We hope that this activity will encourage different social groups to mingle through singing familiar songs together, and increase their sense of identity, and make them feel proud of Singapore's achievements."