After the commencement of the 6th SFCCA Youth Sports Festival and the bowling competition on the 15th July 2018, the badminton competition was played on Sunday, 29th July 2018 at the Singapore Badminton Hall. After many rounds of intense matches, Eng Choon Huay Kuan Singapore's "Eng Choon Team 2" emerged as champions from a total of 17 participating teams.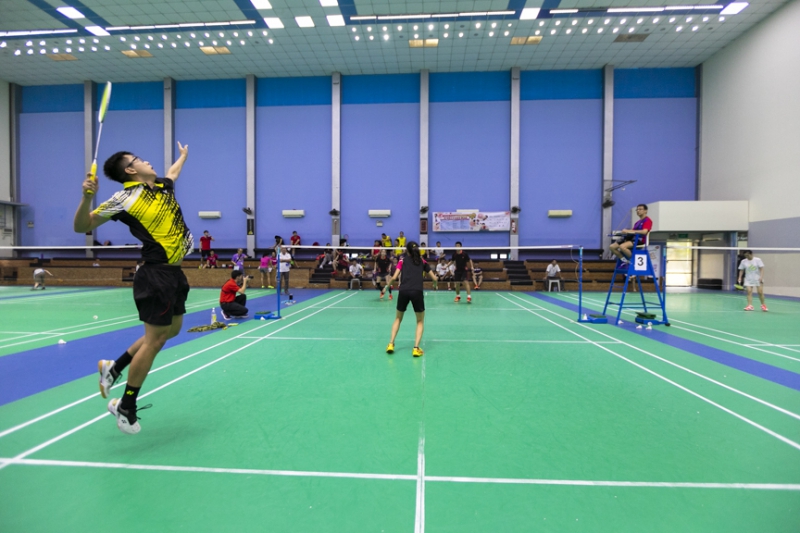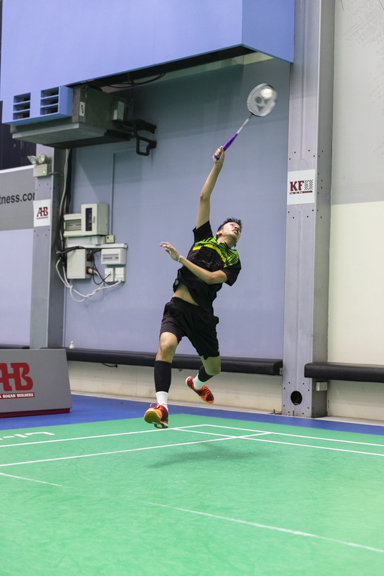 Players fighting hard to win against their opponents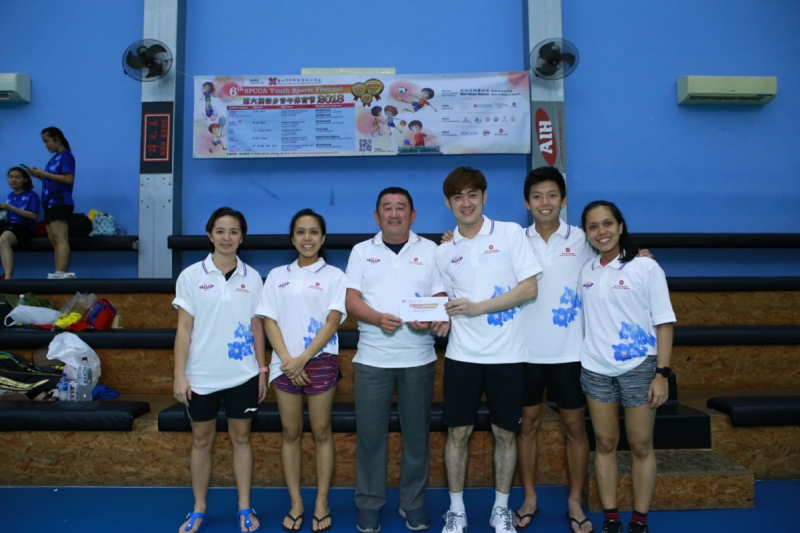 Eng Choon Huay Kuan's "Eng Choon Team 2" was named as champions of the badminton competition.The prizes were presented by Eng Choon Huay Kuan's Vice Chairman Mr Puah Kim Chye (third from left)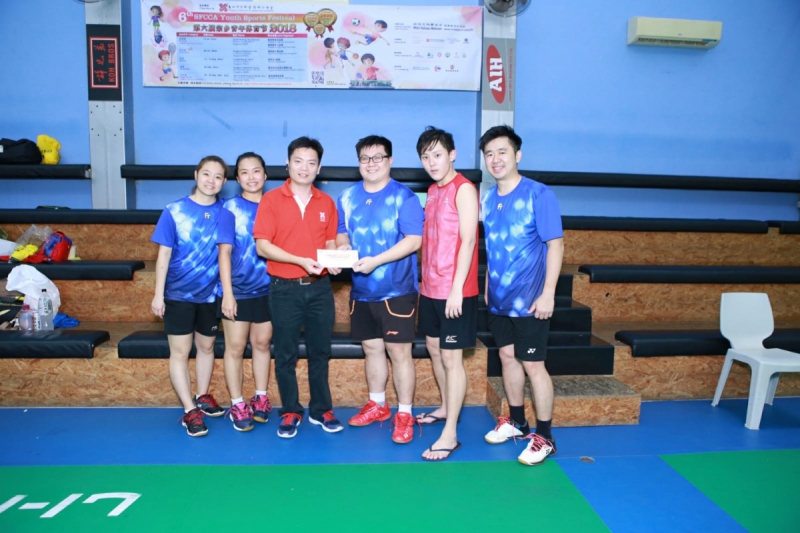 Jurong Interest Group's "Pyramid Team 1" placed second in the competition.
Vice Chairman of SFCCA Youth Committee, Mr Chen Ben Zhong (third from left) presented players with the prizes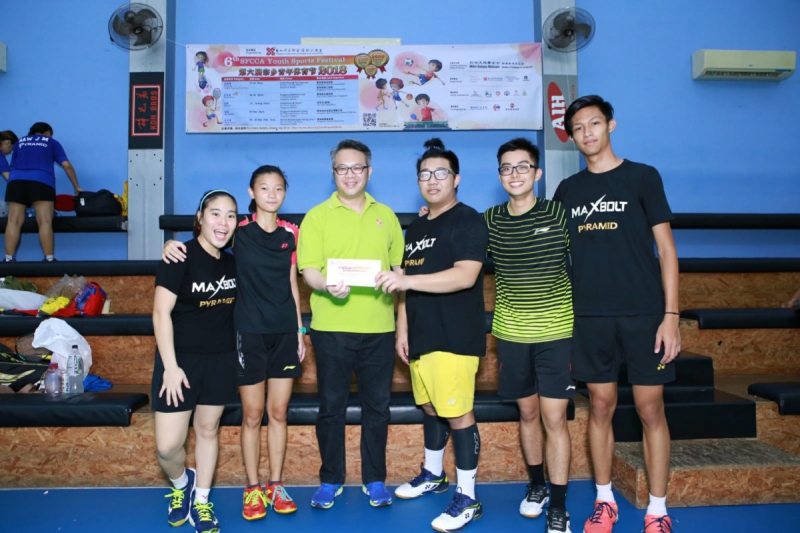 Mr Charlie Lee (third from left), Vice Chairman of SFCCA Youth Committee hands out the prizes to third place 'Pyramid Team 2' from Jurong Interest Group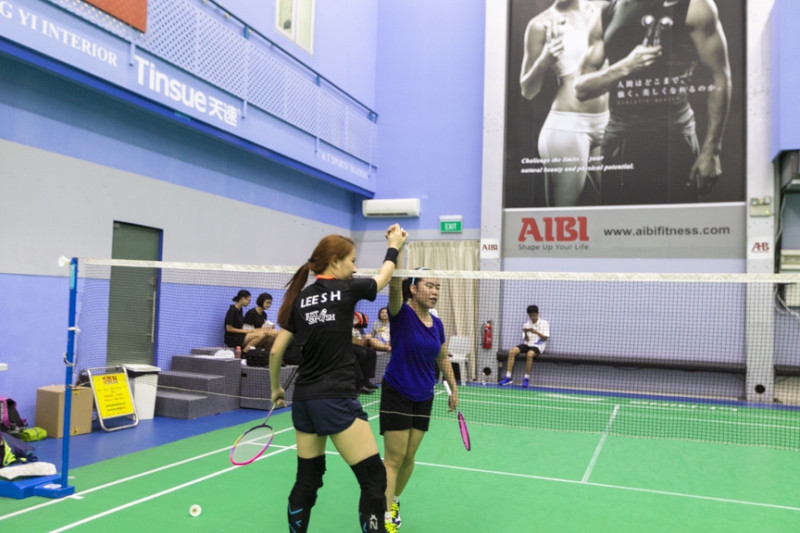 Friendship before competition, players of different teams shake hands after the competition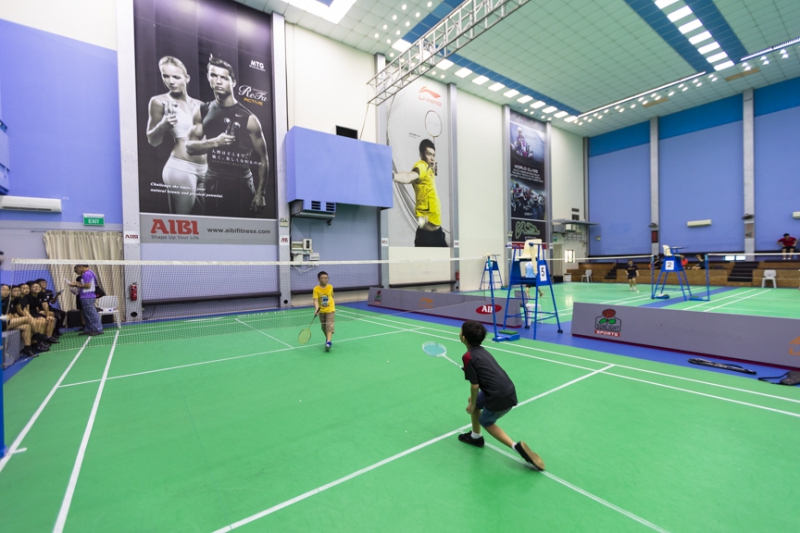 Many children, with strong passion for the sport, can also be seen playing on court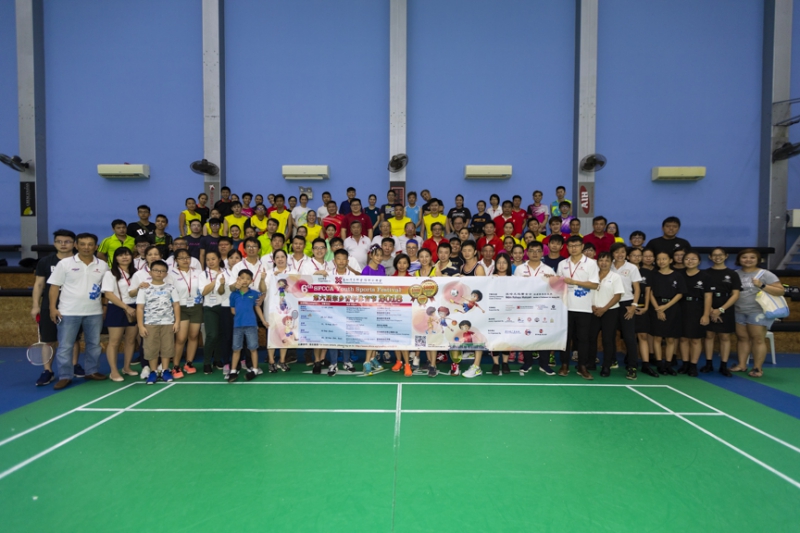 The badminton competition draws to a close on a high note
Although the badminton competition has ended, the 6th SFCCA Youth Sports Festival continues to progress onwards to other sporting events. The exciting football competition will take place on the 12th and 19th of August and winners can look forward to take home many attractive prizes (1st / 2nd / 3rd: $800 / $500 / $300 worth of coupons)! We strongly encourage all football fanatics to form teams and sign up now!
Upcoming competitions are as follows:
No.
Category
Date
Venue
Joint Organiser
1
Football
12th August 2018 (Sunday)
Futsal Arena @ Yishun
Foo Clan Association
19th August 2018 (Sunday)
2
Basketball
2nd September 2018 (Sunday)
Singapore Basketball Centre
Singapore Bukit Panjang Hokkien Konghuay
3
Table Tennis 1
29th September 2018 (Saturday)
SFCCA Multi-Purpose Hall@Level 1
Singapore Hainan Hwee Kwan
We welcome all to watch the following competitions. If you are between the age of 13 and 35, do sign up for competitions above that you are interested in! We have also added a junior category to the Table Tennis competitions for players between the age of 8 and 18.
Sign up now at www.sfcca.sg/youthsports2018.
For any queries, please contact Ms Chua Jing Jing at 6354 4078 or email to chuajingjing@sfcca.sg.