The 6th SFCCA Youth Sports Festival was officially unveiled on Sunday, 15th July 2018, at Orchid Bow @ The Chevrons, with Bowling starting off as the first game. After intense competition, Singapore Lam Ann Association triumphed over 23 other teams to gain victory. Two teams of students, Team 7-10 and Team NYP 1 from Nanyang Polytechnic clinched second and third places respectively. Meanwhile, the best male player was awarded to Mr Ernesto Angelion from Eng Choon Huay Kuan Singapore and the best female player was Ms Audies Quek Han Xi from Singapore Kwangtung Hui Kuan.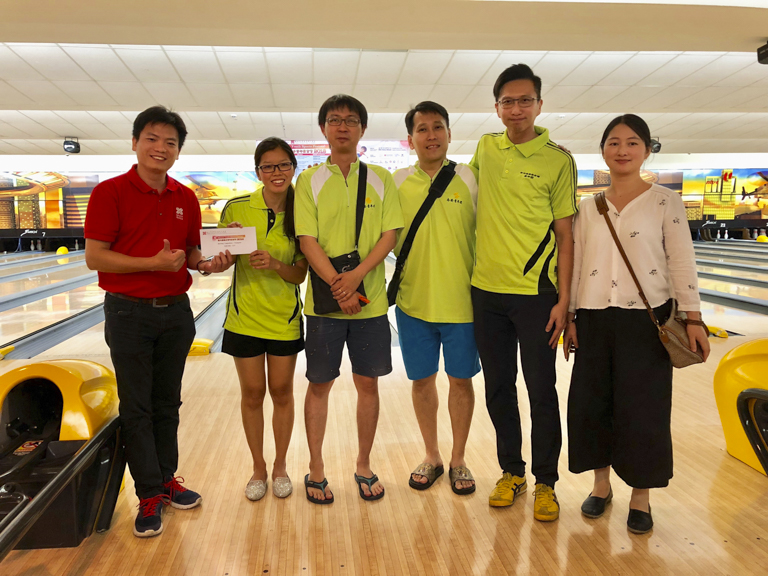 Vice Chairman of SFCCA Youth Committee, Mr Chen Benzhong (far left) handing cash voucher to a representative from Singapore Lam Ann Association, who was the champion of the bowling competition
The sports festival was officiated by Mdm Rahayu Mahzam, Member of Parliament for Jurong Group Representation Constituency. In her speech, Mdm Rahayu Mahzam affirmed the festival's role in promoting clan culture and encouraged people of different races to foster stronger bonds through this event.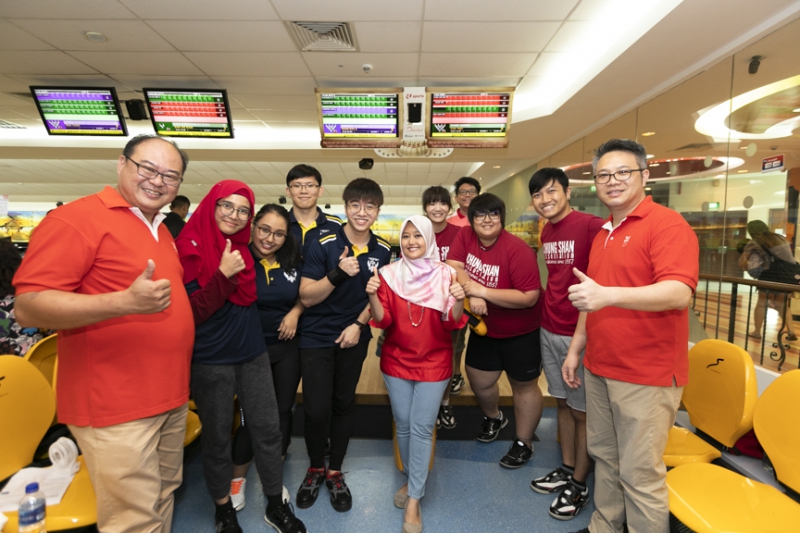 (From left to right) Chairman of SFCCA Youth Committee Mr Tan Aik Hock, Mdm Rahayu Mahzam and Vice-Chairman of SFCCA Youth Committee Mr Charlie Lee taking photos with the participants
Vice-Chairman of SFCCA Youth Committee Mr Charlie Lee also commented that the SFCCA Youth Sports Festival has gradually grew into a platform to enhance social harmony. According to him, SFCCA will continue to bridge the gap between various races through sports and volunteering activities, thus consolidating peace and stability in Singapore.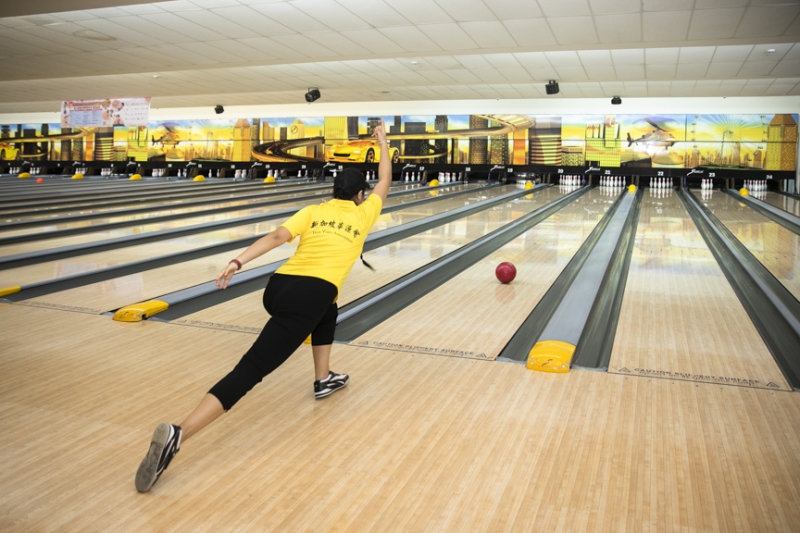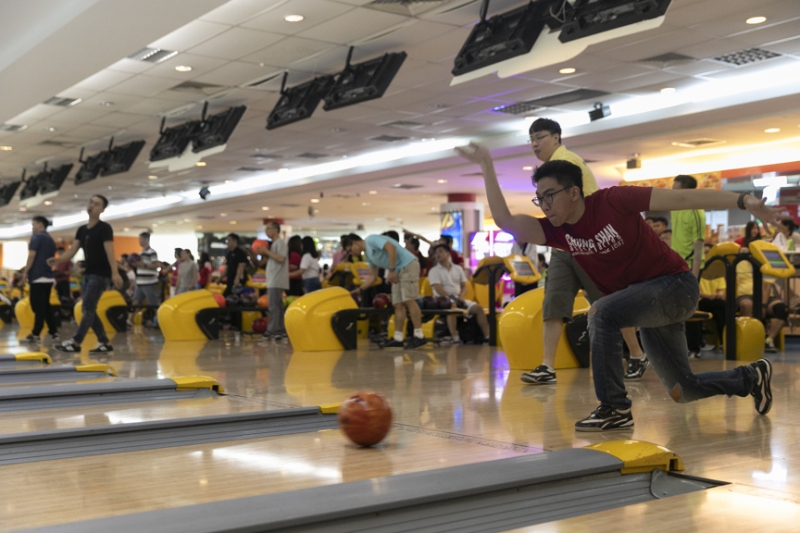 Participants going all out to win the competition
More exciting competitions including badminton, football, basketball and table tennis will be coming up next, all are welcome to watch. If you are between the age of 13 and 35, do not hesitate to participate in any of the competitions mentioned above! Table tennis will also be adding a junior category for youngsters aged 8 to 18 to participate. Winners are rewarded with attractive cash vouchers and trophies. Sign up now at www.sfcca.sg/youthsports2018.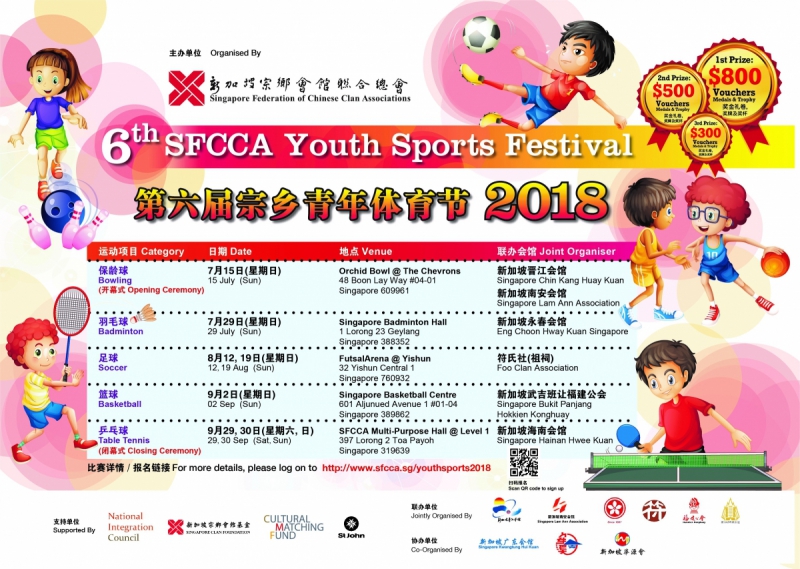 For any queries, please contact Ms Chua Jing Jing at 6354 4078, or email to chuajingjing@sfcca.sg.