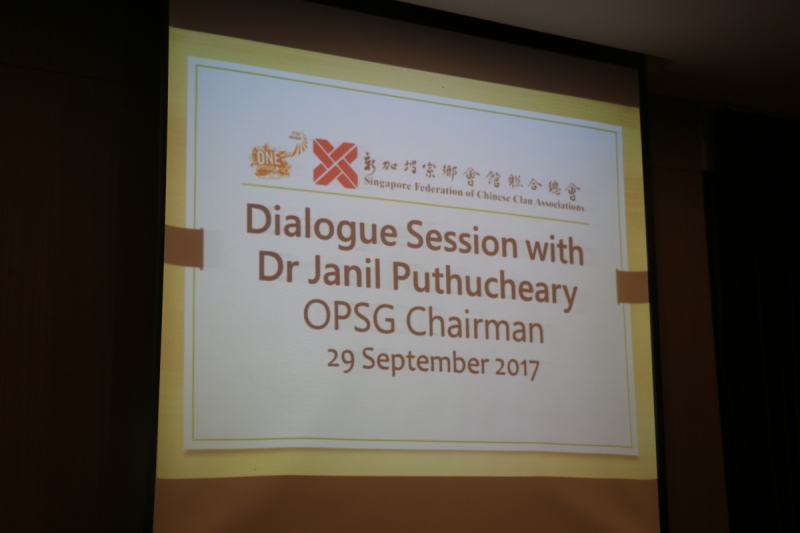 Youth Dialogue Session with OPSG Chairman Dr Janil
An initiative by OnePeople.sg, a dialogue session was held at SFCCA's Conference Hall on Friday night, 29 September 2017, chaired by Senior Minister of State for Communications and Information Dr Janil Puthucheary who is also the chairman of OnePeople.sg. The dialogue was conducted in English, on the topic of "How racial and religious harmony benefits the society" to gain an understanding of youths' perspective and opinions towards racial issues in Singapore. Over 40 attended the dialogue session including youth representatives from various clan associations.
OnePeople.sg was launched by Prime Minister Lee Hsien Loong as an organisation that champions racial harmony initiatives in Singapore in 2007. OnePeople.sg aims to facilitate deeper understanding of race relations. Their youth driven initiatives foster an appreciation for diversity and nurture cross-cultural exchanges.
A buffet reception was prepared for the dialogue. Many were interacting with and getting to know one another through casual talks over dinner.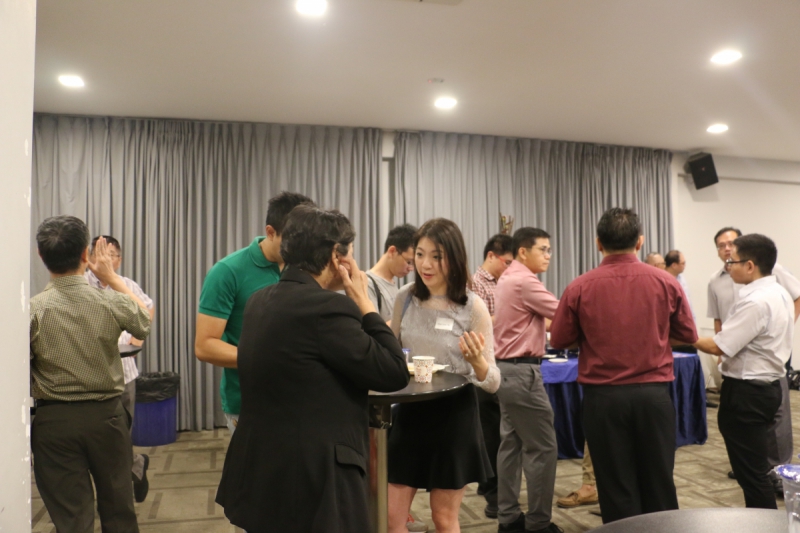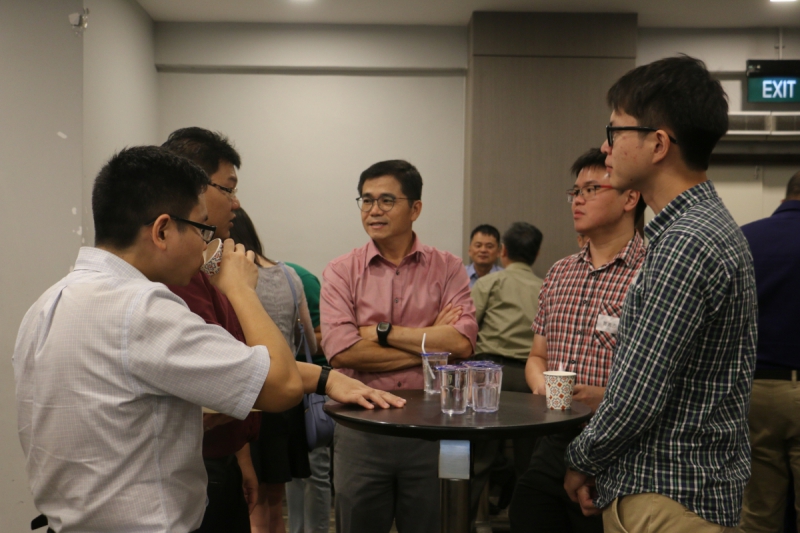 Interaction among the youth over at buffet dinner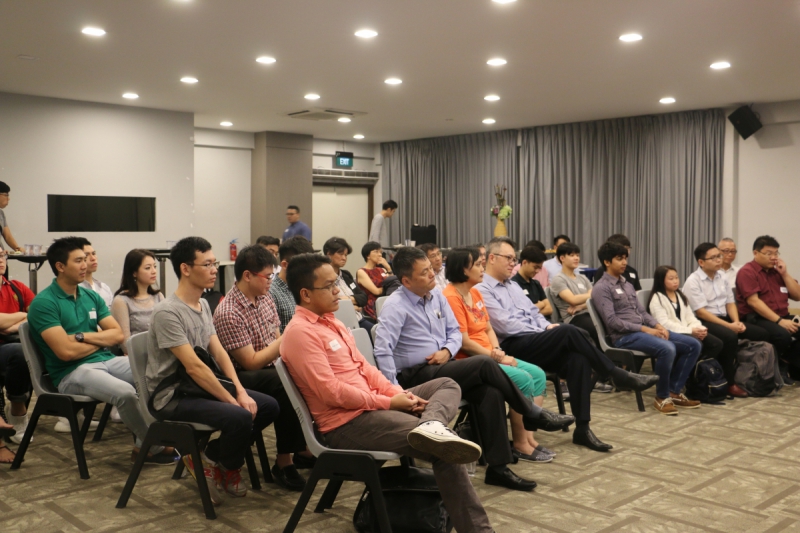 Over 40 attended the dialogue session
Dialogue session was conducted in English. Opening speech by SFCCA's Youth Committee Chairman, Mr Tan Aik Hock.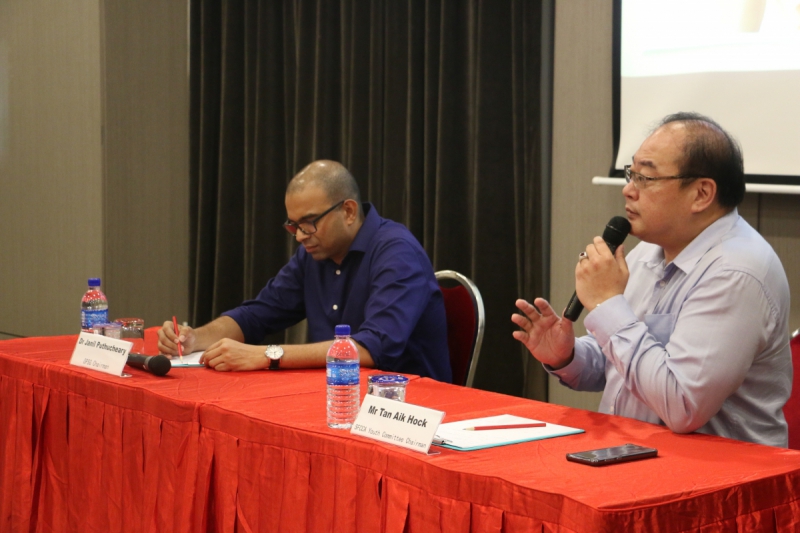 SFCCA Youth Committee Chairman, Mr Tan Aik Hock
Followed by Dr Janil who started the topic for the dialogue session.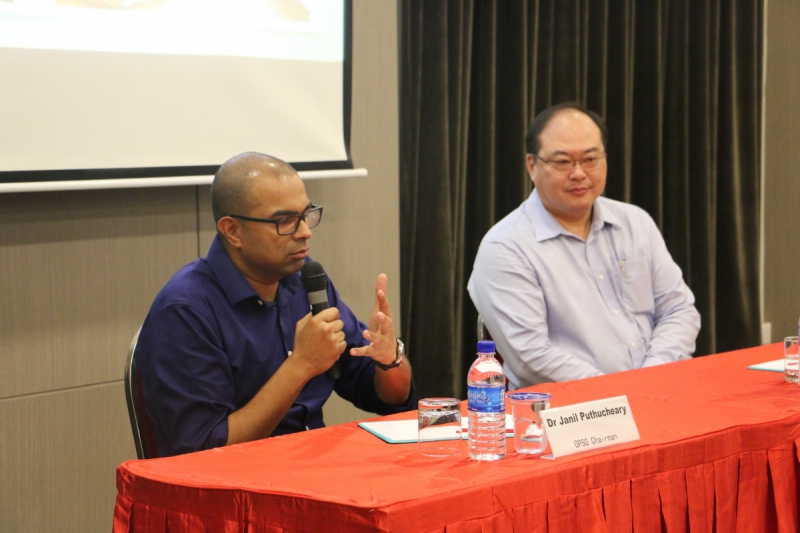 Dr Janil Puthucheary
Attendees were actively participating in the Q&A session with questions to the panel.
Dr Janil also answered to these queries enthusiastically and share his thoughts about those issues.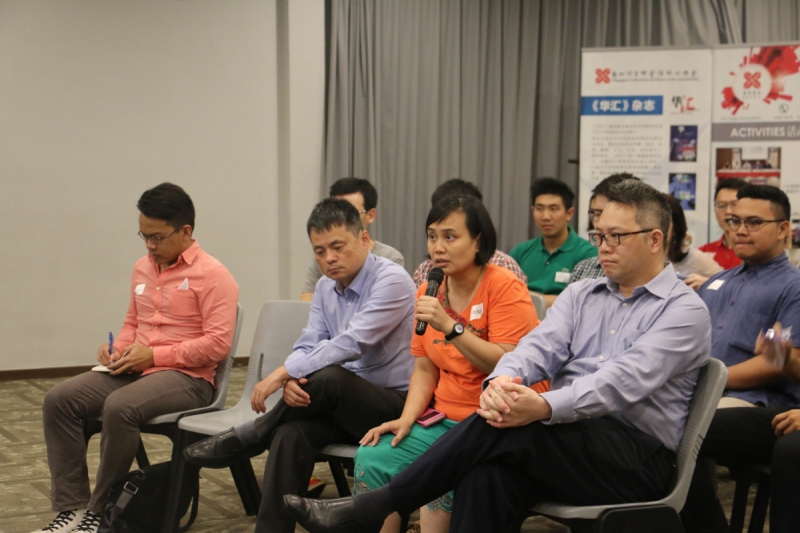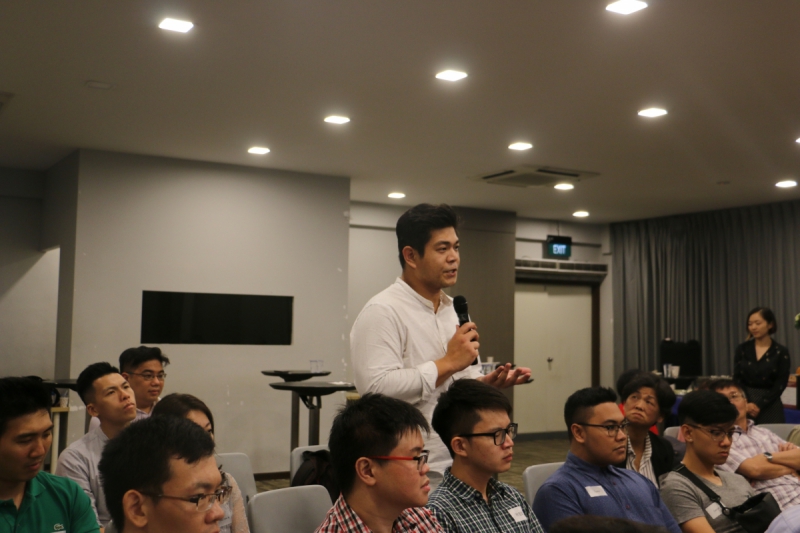 Youth attendees actively raising questions
Dialogue session concluded successfully with many new insights gained.