"New Immigrants, New Age Ladies, New Horizons, New Challenges" – Enthusiastic response to new female immigrants' stories
"New Immigrants, New Age Ladies, New Horizons, New Challenges" seminar, part of the "Singapore Society" series organised by Singapore Federation of Chinese Clan Associations (SFCCA), was held last Saturday, 15th July 2017 afternoon at the SFCCA Conference Room, attracting 130 members of public.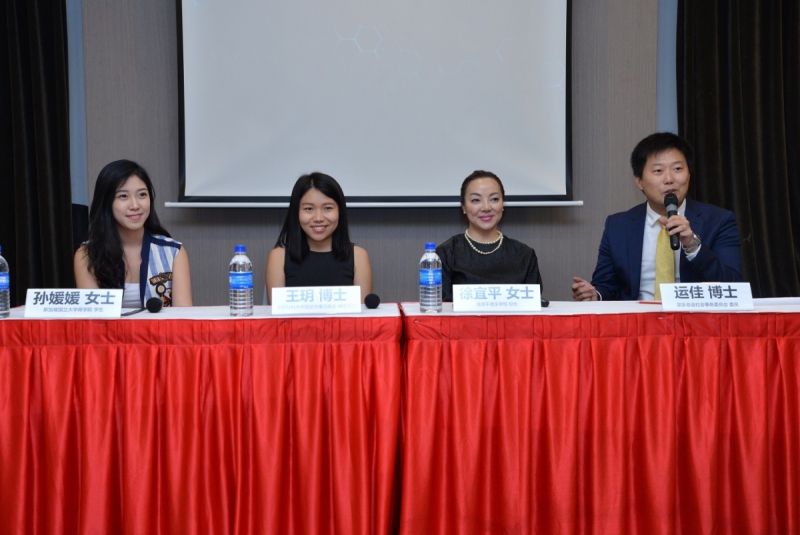 Invited speakers for the seminar were  Ms Sun Yuanyuan, Dr Wang Yue and Ms Xu Yiping with Dr Yun Jia being the host for the seminar that day
The first speaker, Ms Sun Yuanyuan, is currently an undergraduate at the National University of Singapore (NUS). She came in 1st in the 2017 Chinese Debate World Cup, and 1st Runner up in the Global Chinese Network Host Competition for Singapore Region.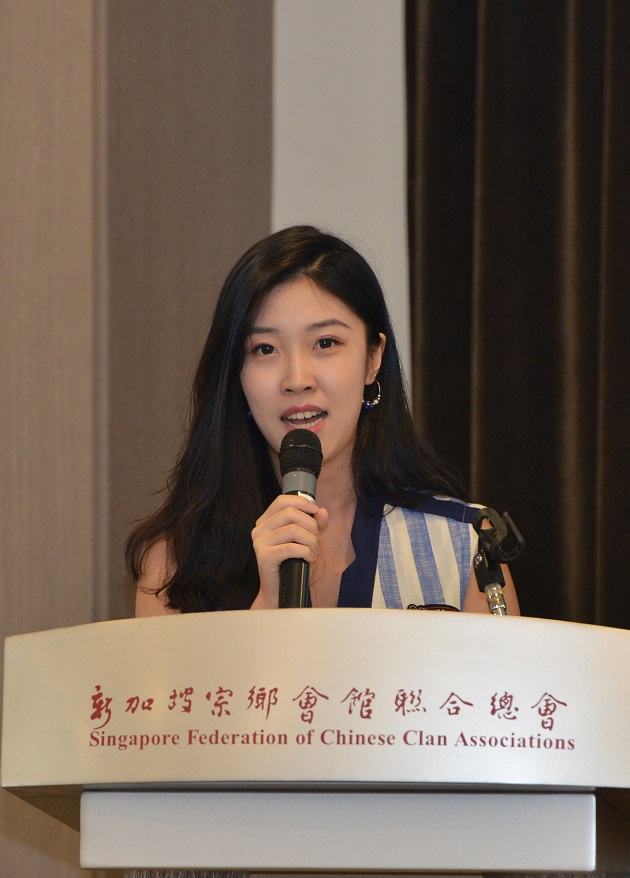 Ms Sun Yuanyuan
Second speaker, Dr Wang Yue, is the director of Visual Communications and Business at the Singapore University of Social Sciences (SUSS). She received the "Best Director Award" in both "My Singapore Story" Micro Film Competition and "Beautiful China" Micro Film Competition, in which she also clinched a "Gold Award" for her film.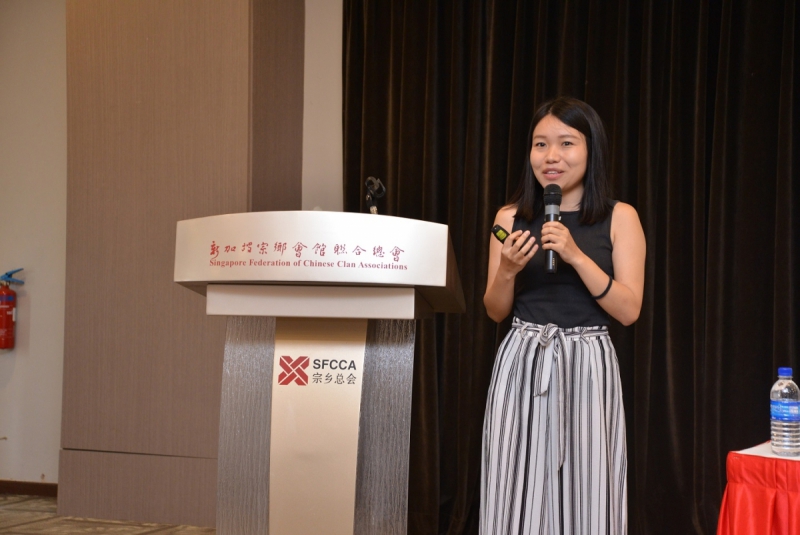 Dr Wang Yue
The third speaker, Ms Xu Yiping, is the principal of Xu Yiping Music Centre, and the chairperson of the Singapore Ruan Society. Besides her musical achievements, Ms Xu was also a key member in NUS team for the Gobi Desert Challenge.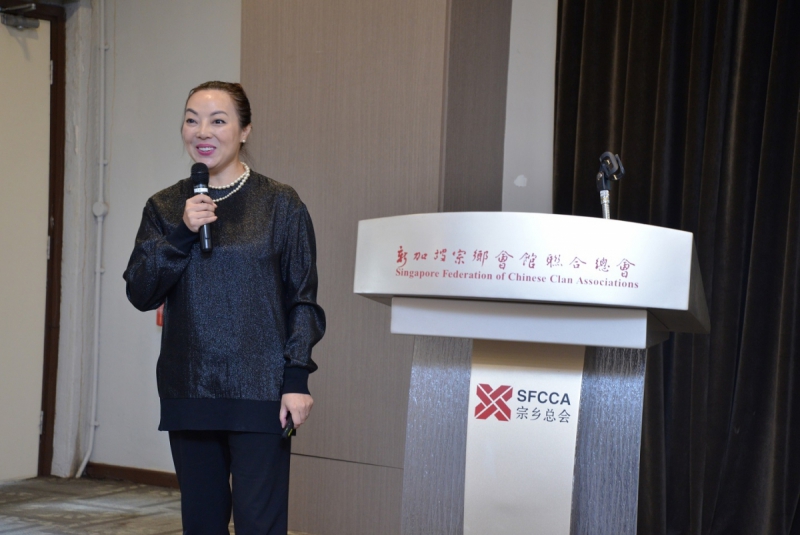 Ms Xu Yiping
Through a feminine perspective, the three speakers spoke, on about the struggles they faced when they first came to Singapore, how they overcame those challenges and subsequently achieved the success they enjoy today. Even though they have different life experiences and different areas of expertise, but all of them share a new home – Singapore. Their stories showed the importance of perseverance, as they faced multiple obstacles on the path to chase their dreams, but these obstacles were arguably crucial to their success, as thus helped to strengthen their resolve.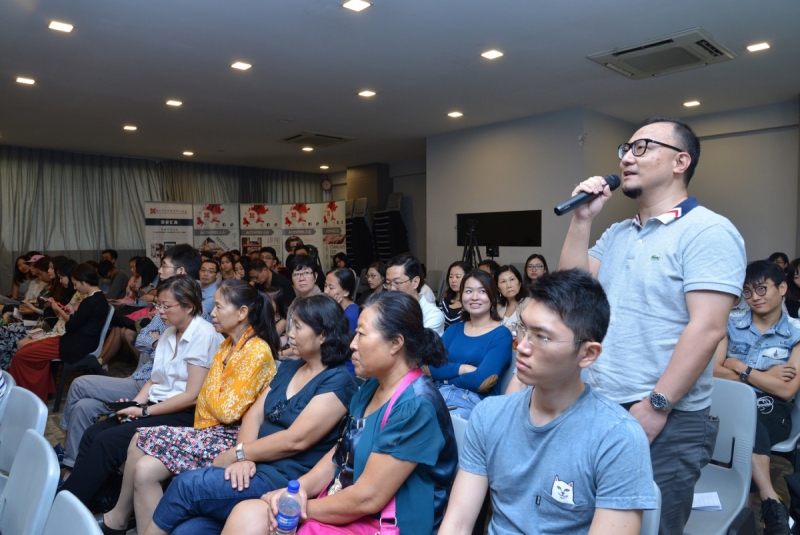 Audience participated actively during Q& A session
Their stories also illustrated the difficulties faced by women in the workplace. Women often face the struggle between her "workplace identity" and her ambitions. They are expected to have traits like strength and perseverance, which are stereotypically deemed as more masculine traits, while also embodying traditionally feminine characteristics, such as grace and elegance. As such, it could be said that one of the core challenges that career women face is that of juggling an acute awareness of their "societally-imposed" identity and career ambitions. While that is certainly not an easy feat, it has not deterred the three speakers from chasing their dreams; in fact, it has only made them more determined. This fighting spirit was the common thread in their stories, in which the women displayed remarkable grit in the face of new horizons and new challenges.
As the seminar was drawing to a close, SFCCA Council member and Chairman of Social Affairs Committee Dr Zhou Zhao Cheng presented certificates of appreciation to the speakers.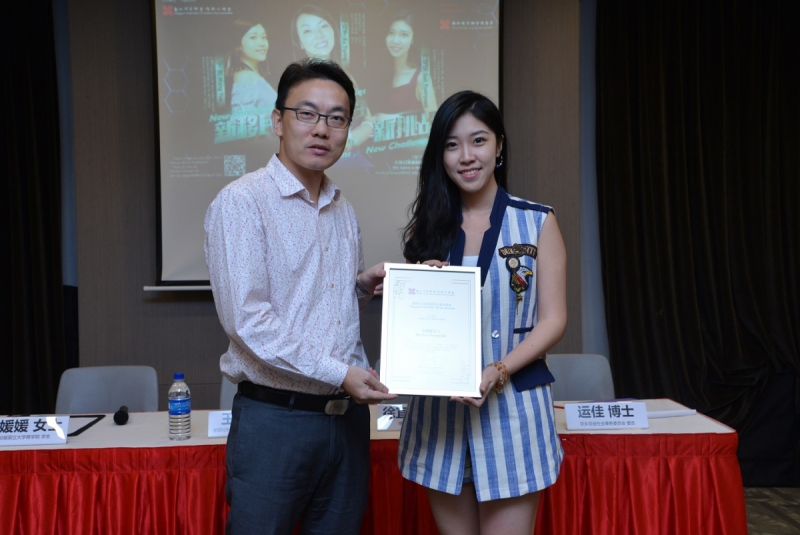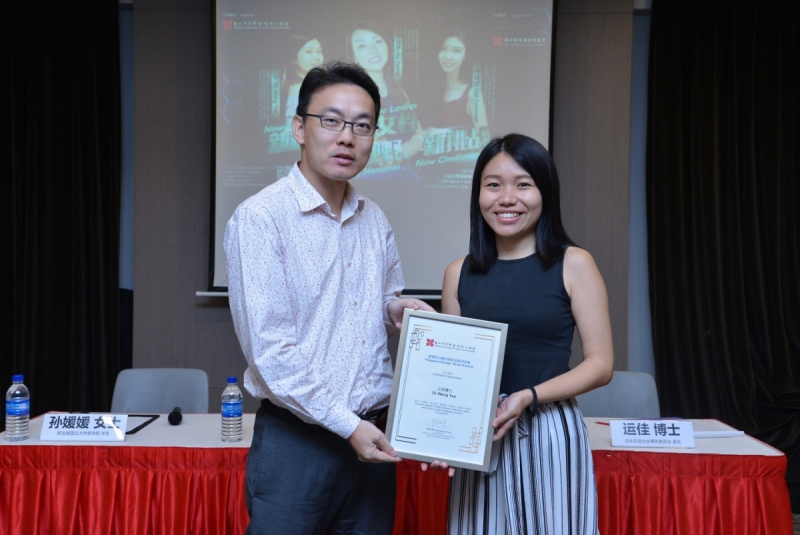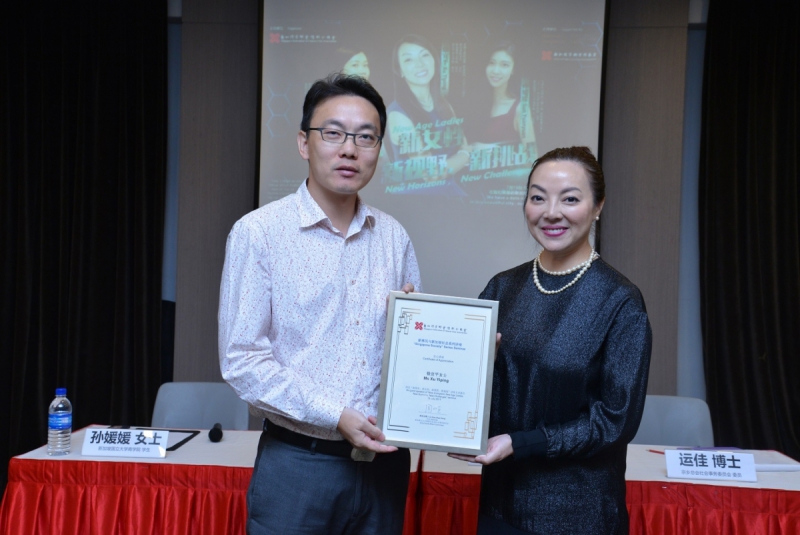 Dr Zhou Zhaocheng presenting certificates of appreciation to Ms Sun Yuanyuan, Dr Wang Yue and Ms Xu Yiping
Light snacks were arranged at the end of seminar, allowing for more interaction between the audience and the speakers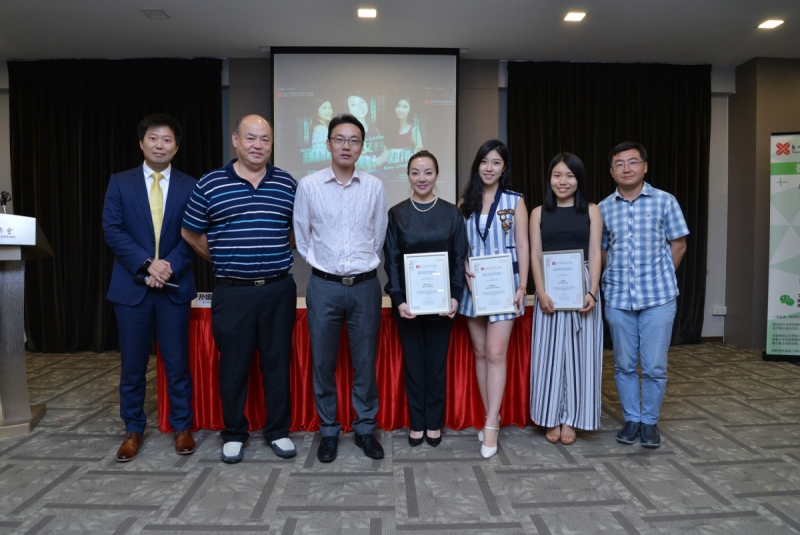 Distinguished guests with the three speakers. From left, host Dr Yun Jia, SFCCA Council member and Property Committee Chairman Mr Chan Sen Meng, SFCCA Council member and Social Affairs Committee Chairman Dr Zhou Zhaocheng, Ms Xu Yiping, Ms Sun Yuanyuan, Dr Wang Yue and SFCCA Social Affairs Committee Member Mr Ignatius Wang Hua Lei