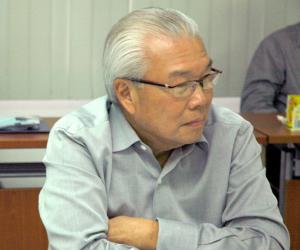 Singapore Hokkien Huay Kuan President Mr Chua Thian Poh appointed as SFCCA's new President
On 30th July at 3:30pm, a Council Meeting was held at the SFCCA building. All council members were present. A unanimous decision was reached to appoint Singapore Hokkien Huay Kuan's president, Mr Chua Thian Poh, as the 2nd President of SFCCA, effective from 30th July.
SFCCA received a letter from Singapore Hokkien Huay Kuan on 12th July, informing that Singapore Hokkien Huay Kuan's previous president, Mr Wee Cho Yaw, will be stepping down. Singapore Hokkien Huay Kuan's representative in SFCCA's council and Singapore Clan Foundation will be replaced by new president Mr Chua Thian Poh.
During the meeting, Vice-President Mr Ho Kiau Seng proposed to appoint Mr Chua Thian Poh as President. This was unanimously supported by the council members. Mr Ho said that Mr Chua is a highly respected man and was the best person for the role.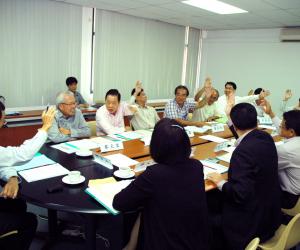 Accepting media interview, new President Mr Chua Thian Poh thanked the council members for their support. He also said that as this is his first time in SFCCA, he will take some time to observe and understand the needs of the Chinese society before deciding the future strategies of SFCCA. He also expressed his wishes for SFCCA to adapt to societal change and collaborate with new immigrant organisations, inviting them to join SFCCA. He also called for Clan Associations to cooperate with SFCCA to find strength in unity and contribute to the development of the Chinese Society and Singapore.
Mr Wee Cho Yaw has been SFCCA's president since its establishment in 1986. He has held this position for 25 years. To honour his contributions, the Council has agreed unanimously to appoint Mr Wee Cho Yaw as SFCCA's first honorary President.
It was announced during the council meeting that SFCCA's 25th AGM will be held on 3rd October (Sunday), more information will be provided at a later date.