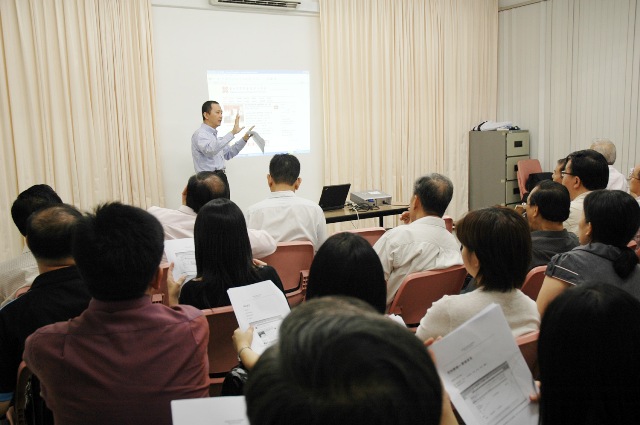 The trainer taught participants how to set up and manage blogs
To promote the new SFCCA website and forge stronger bonds between member associations and SFCCA, SFCCA organised a free blog management workshops on 25th February 2009. During the workshop, members were taught how to set up blog within the SFCCA website and how to manage them.
Organised by SFCCA's Member Affairs Committee, the workshop saw overwhelming response from member associations. More than 50 participants attended the workshop, filling the classroom to the brim.
The workshop started at 7pm and ended around 9pm. During the 2 hours workshop, participants listened attentively to the trainer and referred to the notes to understand how to operate the blog.
Mr Tan Eng Lai, Chairman of the Members Affairs Committee, thanked the active participation from member associations. He also announced that there will be at least 1 workshop held every month to allow member associations to familiarise themselves with managing their blog.
The next workshop will be held on 1st April 2009 at 7:30pm in SFCCA building.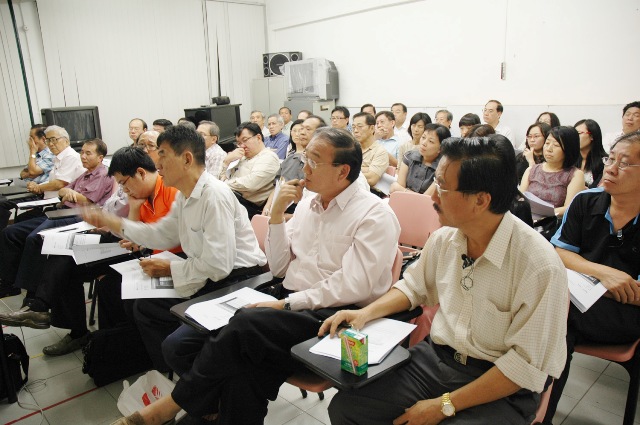 Participants listened attentively to the trainer and actively asked questions when in doubt.