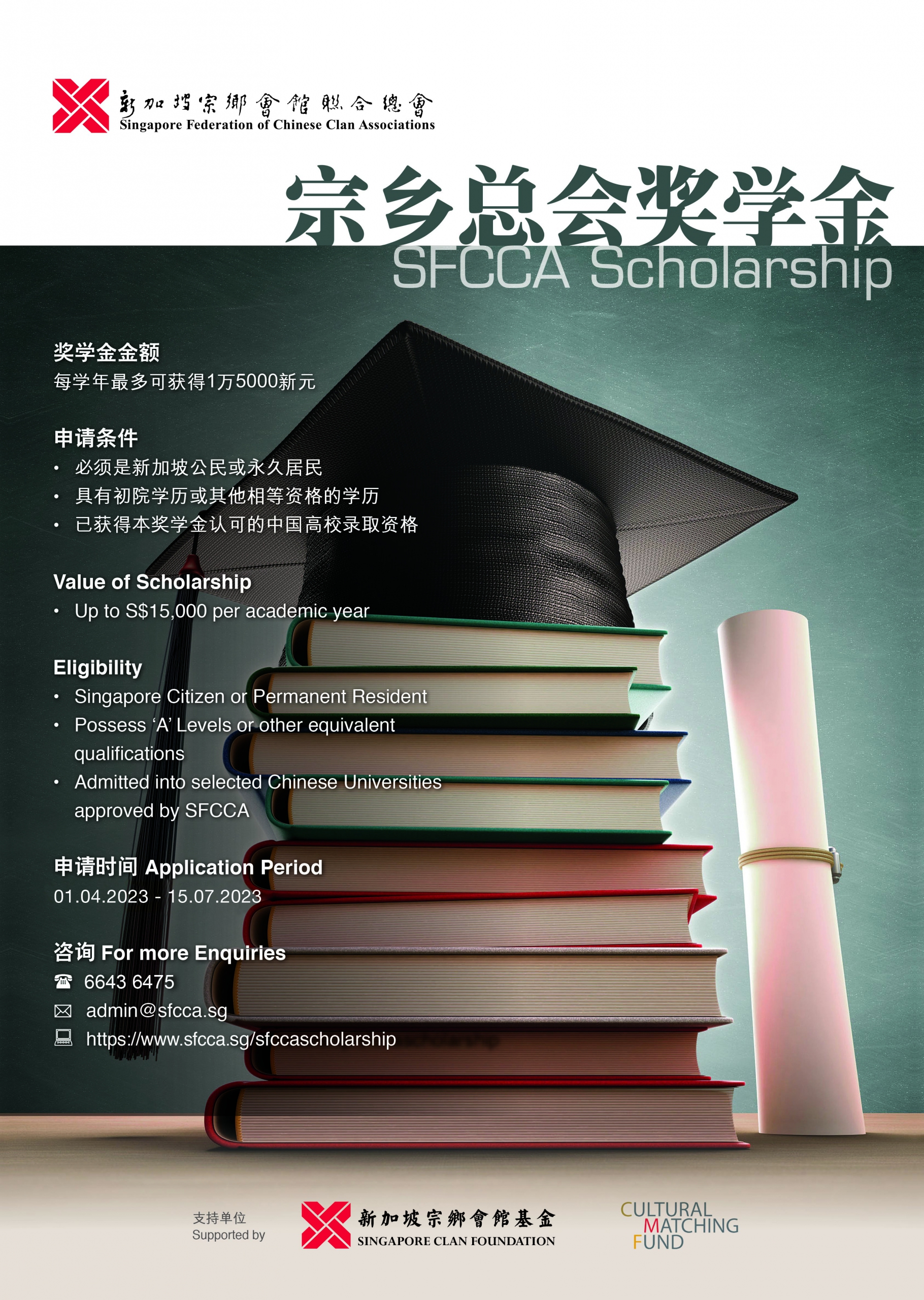 With the aim to foster bilingual and bicultural talents, SFCCA Scholarship will be awarded to up to five outstanding students pursuing their studies in top-ranking Chinese universities annually. The recipients will receive up to $15,000 for each academic year, to finance their studies and living expenses. Applications are open from 1st April 2023 to 15th July 2023.
Please download the SFCCA Scholarship Terms & Conditions and Application Form for more information.
For more enquiries, please contact the SFCCA Secretariat at 6643 6475 or email admin@sfcca.sg.