A Reinterpretation of the Diversity along the Whampoa River Bank – Live Virtual Tour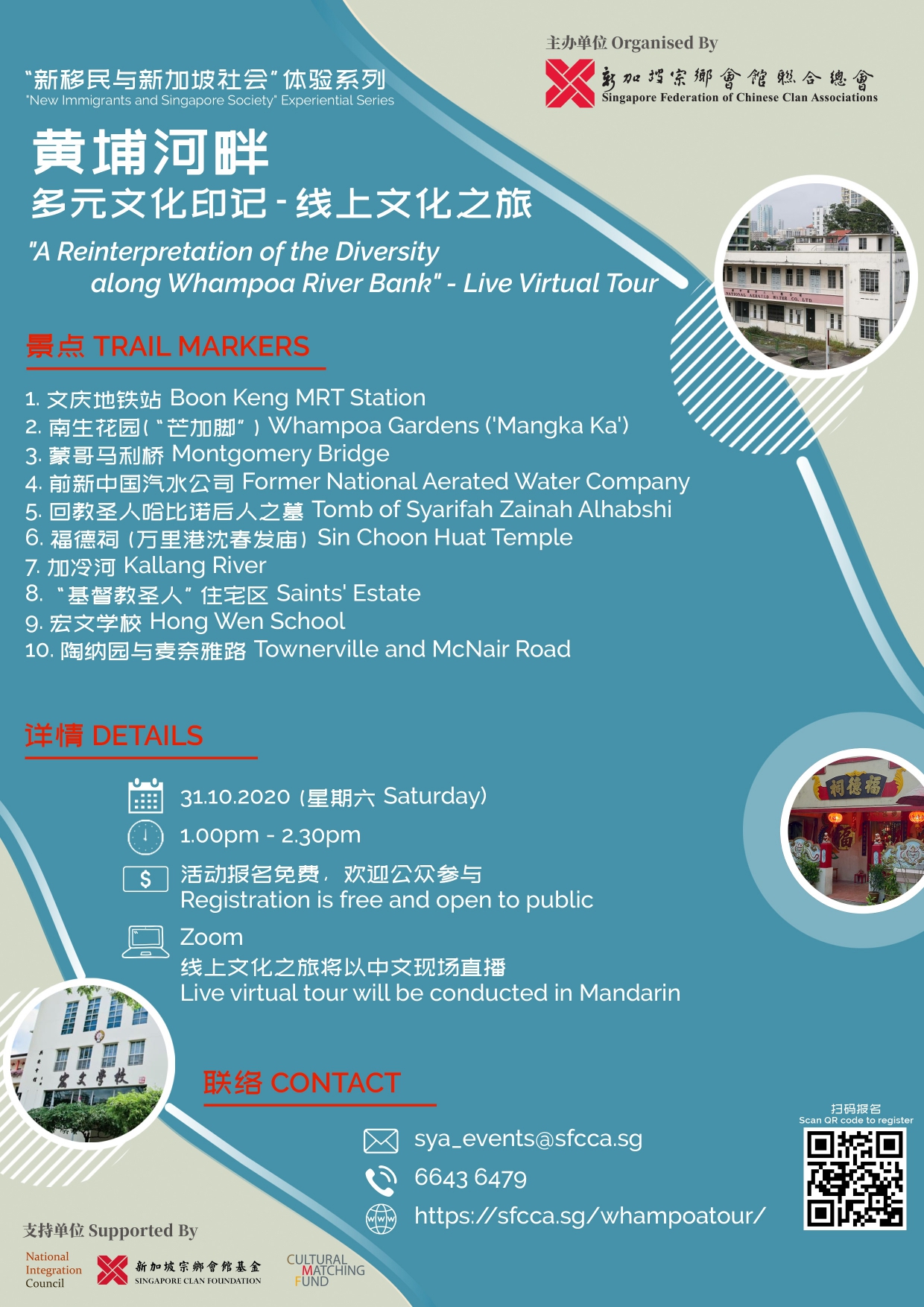 As part of the "New Immigrants and Singapore Society" Experiential Series, SFCCA is organising a live virtual tour entitled "A Reinterpretation of the Diversity along Whampoa River Bank" through Zoom on 31st October 2020 (Saturday), 1pm. With a new attempt on the usage of 360-degree panoramic technology, SFCCA hopes that the tour around the historical district would serve as an extraordinary experience for all participants!
The live virtual tour will take participants along the Whampoa River Bank which is rich in multiculturalism. Participants would be introduced to a number of cultural heritage sites, such as Whampoa Gardens ('Mangka Ka'), Montgomery Bridge, former National Aerated Water Company, Kallang River, and Hong Wen School, offering a glimpse into the history of the area.
Registration is free. Interested parties, please sign up by 28th October 2020.
For any enquiries, please contact Ms Abby.
📞 6643 6483 📧 abbyzhang@sfcca.sg