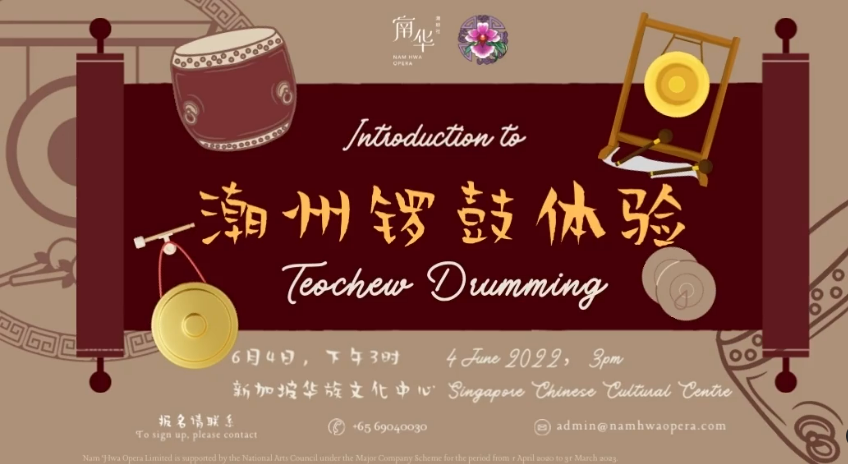 Teochew Drumming Workshop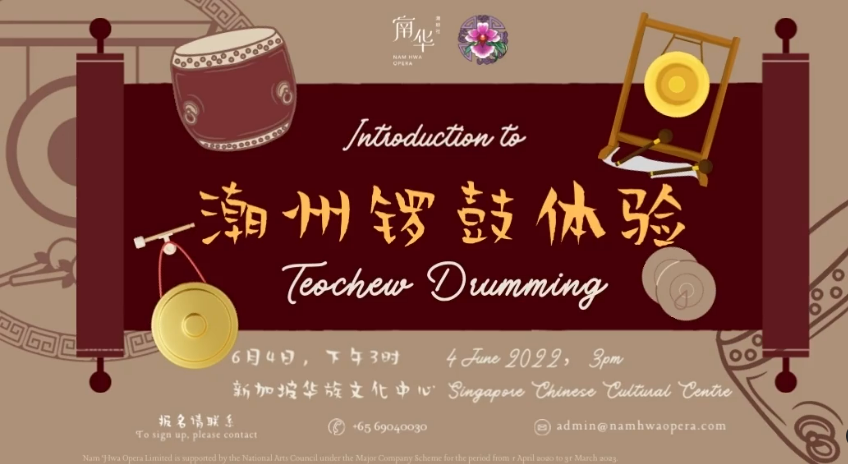 Teochew drums ensemble is a form of Teochew folk music that originated from the Chaoshan area in ancient China.
Known as Chaozhou Da Luogu in Mandarin, it is often played during the cultural festivities of the Teochew community.
Want to learn more about the majestic sounds of the Teochew drums?
Join the Teochew Drumming Workshop organised by Nam Hwa Opera Limited!
Limited slots available; sign up at https://docs.google.com/forms/d/e/1FAIpQLScAXutHyHAjgJip14nuY7sCF01xLW-R9HJxZUU3IlaG-qj6lg/viewform today!