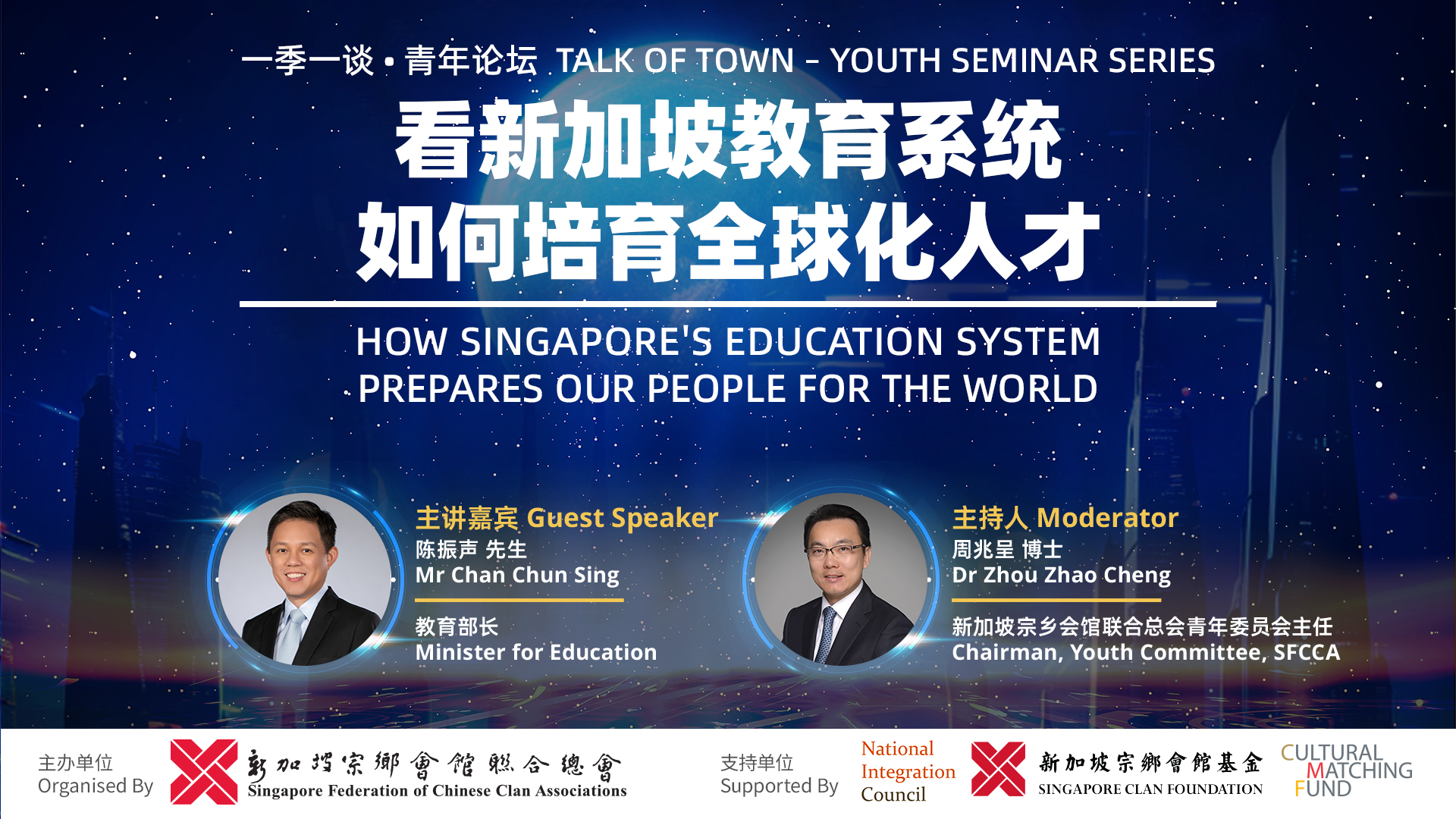 Talk of Town – Youth Seminar Series: How Singapore's Education System Prepares our People for the World
Faced with the dynamic demands of the future, it is crucial that we nurture generations of Singaporeans to become adaptable, confident, and lifelong learners. As we broaden our definitions of success, we can at the same time better prepare our children for the future of work.
Join our dialogue with the Minister for Education, Mr Chan Chun Sing, as we discuss how Singapore can continue to provide world-class education, through efforts such as diversifying education pathways, building partnerships between educators, parents, industry and more.
🔗https://docs.google.com/forms/d/e/1FAIpQLScGMn8plYOWFfyJwXwTDxJjrPQ7uwkxpvQKU1RwrJxGnNRWGw/viewform?pli=1