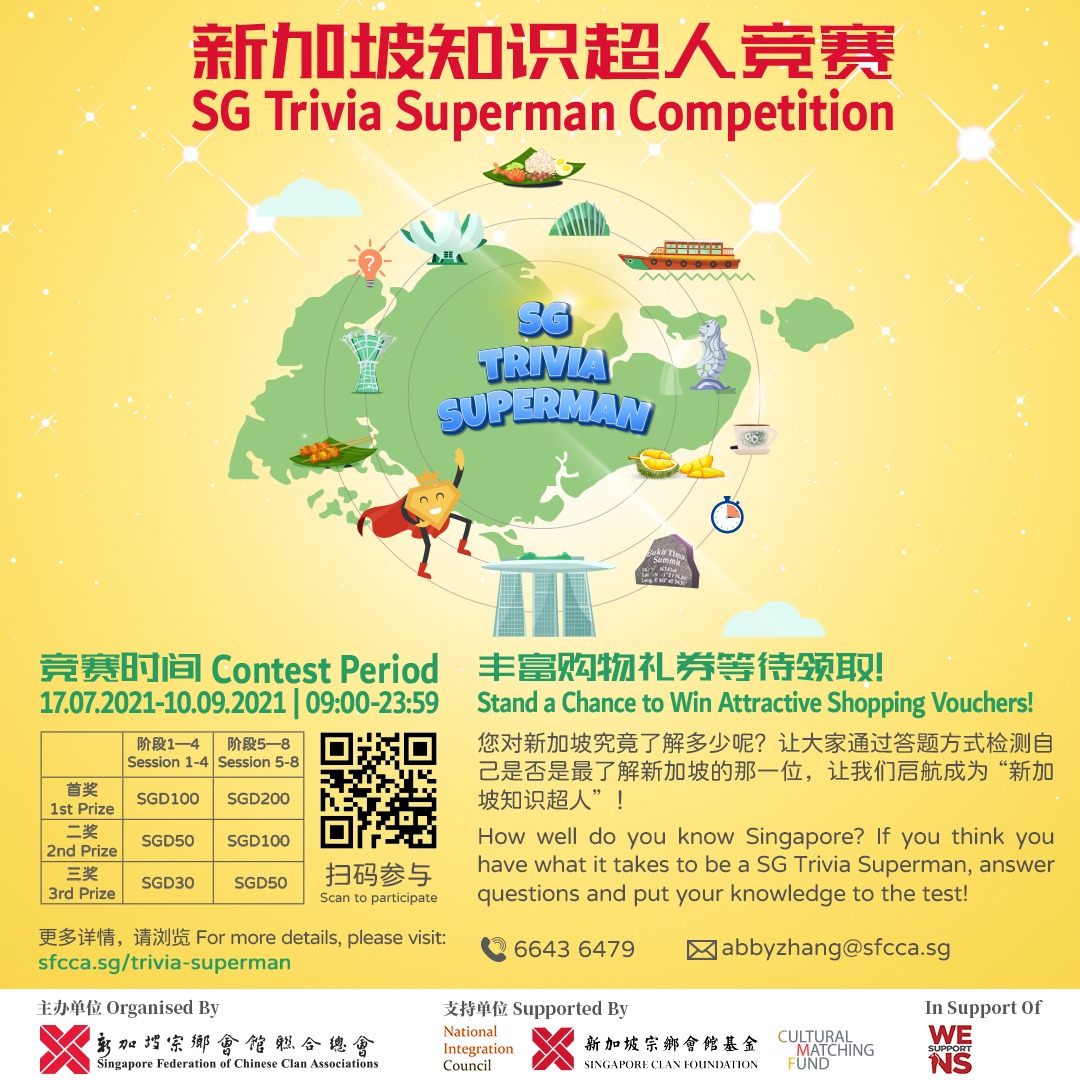 Date
2021.07.17

- 2021.09.10
Expired!
SG Trivia Superman Competition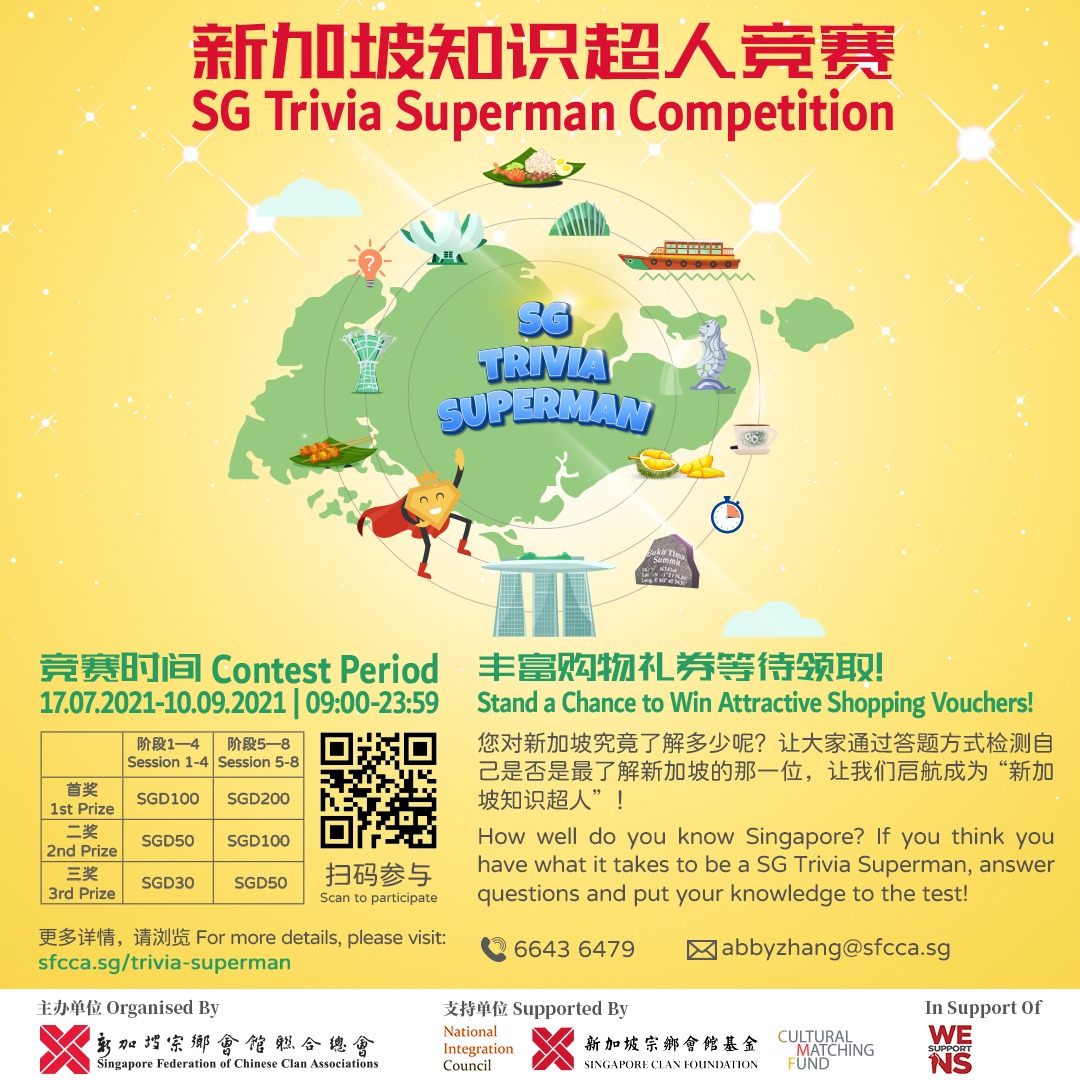 SFCCA has just launched the "𝗦𝗚 𝗧𝗿𝗶𝘃𝗶𝗮 𝗦𝘂𝗽𝗲𝗿𝗺𝗮𝗻" online trivia contest, a platform for local residents and new immigrants to learn more about the multi-cultural Singapore society! Starting 17 July 2021, the contest will run for 8 weeks online, with 6 winners each week walking away with a grand total of $3000 worth of shopping vouchers!
The "𝗦𝗚 𝗧𝗿𝗶𝘃𝗶𝗮 𝗦𝘂𝗽𝗲𝗿𝗺𝗮𝗻" online trivia contest features topics on Singapore's culture, geography, history and language. In support of the "We Support NS" initiative, there will be questions on national defence to challenge contestants' knowledge of Singapore. The contest is open to all residing in Singapore, and contestants may choose to attempt the contest in Chinese or English.
Here's inviting everyone to participate in the "𝗦𝗚 𝗧𝗿𝗶𝘃𝗶𝗮 𝗦𝘂𝗽𝗲𝗿𝗺𝗮𝗻" online trivia contest. Visit sfcca.sg/trivia-superman to find out more!