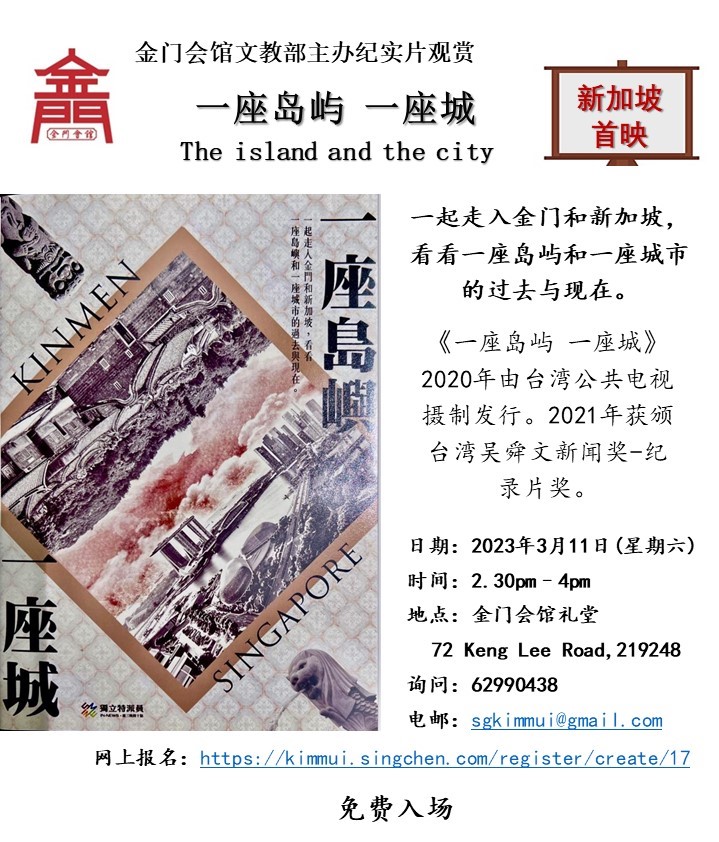 Screening of "The Island and the City"
Do you know that there was widespread migration of the Kinmen islanders in the early days and Singapore was their preferred destination? Interested to learn more about this little-known history and the Kinmen community in Singapore? Then join Kim Mui Hoey Kuan in the screening of "The Island and the City" on 11 March afternoon! What's more? Admission is free! Click on the above link to register now!
For more details, please refer to the poster or reach out to the Association at 62990438 or sgkimmui@gmail.com.