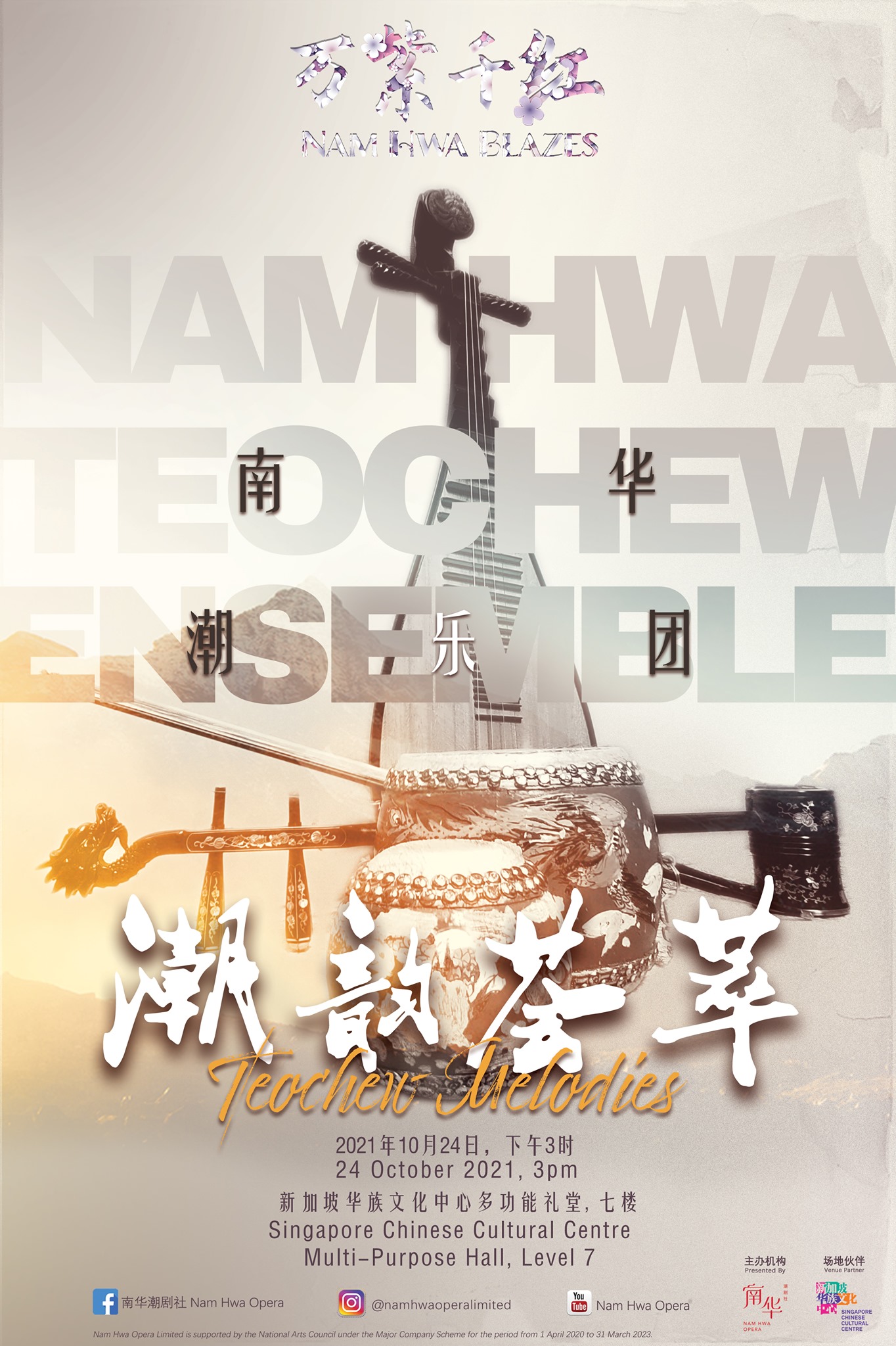 Nan Hwa Blazes: Teochew Melodies

Nam Hwa Teochew Ensemble (formerly known as Nam Hwa Music Ensemble) is back to perform live for the first time since the start of the pandemic! The Nan Hwa Blazes: Teochew Melodies will be performing some of the most classic traditional Teochew music, Wai-jiang music, and String music. The artistic instructors of Nam Hwa Opera will also join the stage and sing their hearts out, with well-known Teochew opera pieces. If you like Teochew music and opera, this is a show that you should not miss! 
To know more about this event, please email admin@namhwaopera.com or WhatsApp 96770209.
🗓 日期 Date: 24.10.2021 (星期日 Sun)
🕙 时间 Time: 下午 3pm
📍 地点 Venue:新加坡华族文化中心多功能礼堂, 七楼 Singapore Chinese Cultural Centre, Multi-Purpose Hall, Level 7
🔗 订票链接 Ticket Booking Link:https://forms.gle/Hjot5VtSjSTAeNSg9