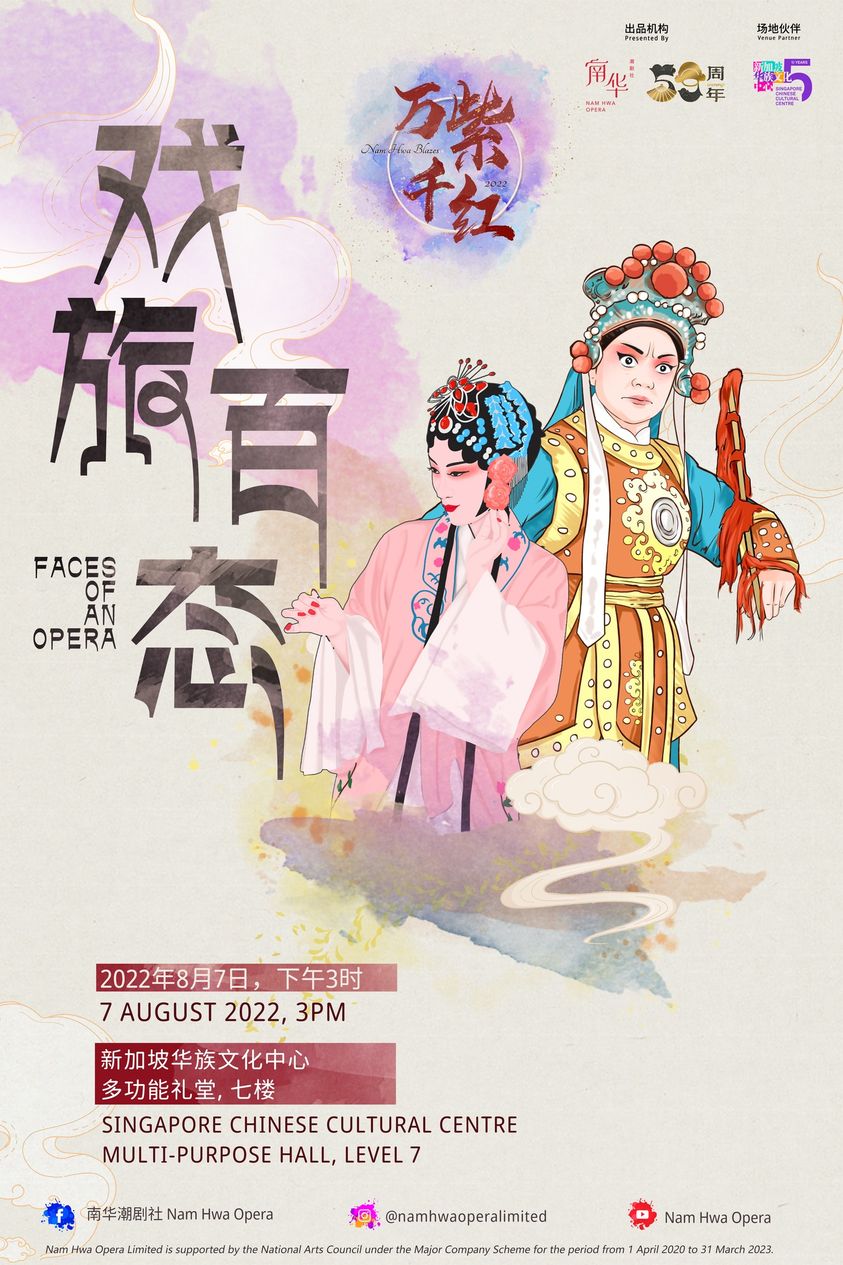 Nam Hwa Blazes: Faces of an Opera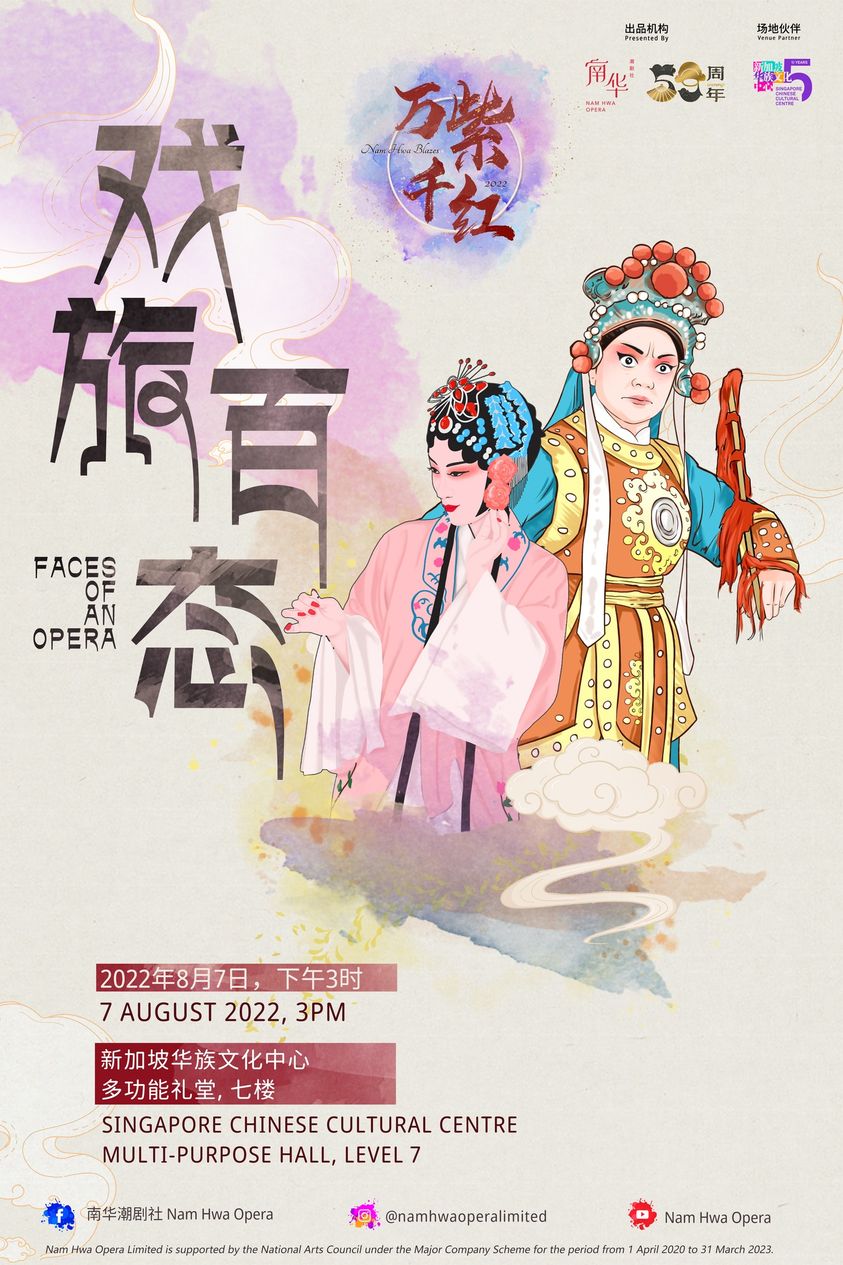 "NAM HWA BLAZES" IS BACK FOR ANOTHER FABULOUS YEAR!
Kicking off this brand new opera-blazing season, Nam Hwa Opera is bringing to you "Nam Hwa Blazes: Faces of an Opera". Reflecting various forms of life on stage and giving the old and classic opera new energy.
In addition to the children's opera Qian Yuan Shan, Taohua crosses the River will also be performed by a young cast, injecting exuberance into a classic piece. In the comedy piece Cheng Yaojin Stays the Night, 17-year-old Ong Xue Ting plays the lead role of Li Yin Hua. In this excerpt, Cheng Yaojin encounters the two daughters of an innkeeper, Li Jin Hua and Li Yin Hua and develops a romantic relationship with one of them. Lastly, The Story of Qiu Xiao, a moral story about filial piety, tells the tale of the titular character Qiu Xiao and his unfilial ways, abusing his mother and squandering the family wealth. This performance promises to be a fresh new experience.
On 7 August 2022, at 3pm, the curtain of "Nam Hwa Blazes: Faces Of An Opera" will open at Singapore Chinese Cultural Centre, Multi-Purpose Hall, Level 7.
Please contact Nam Hwa Opera for ticketing details.
6904 0030
admin@namhwaopera.com