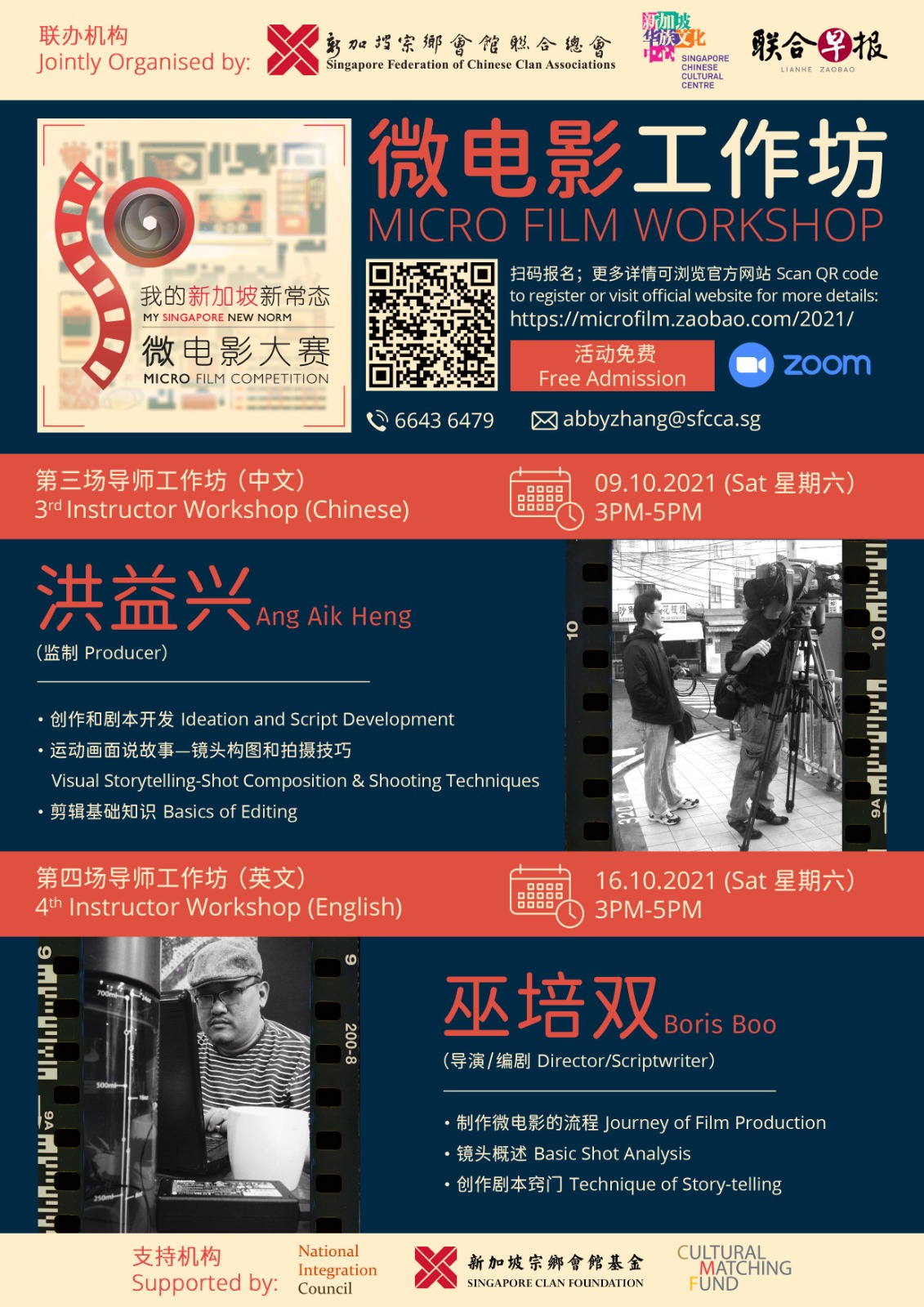 "My Singapore New Norm" Micro Film Competition Online Workshops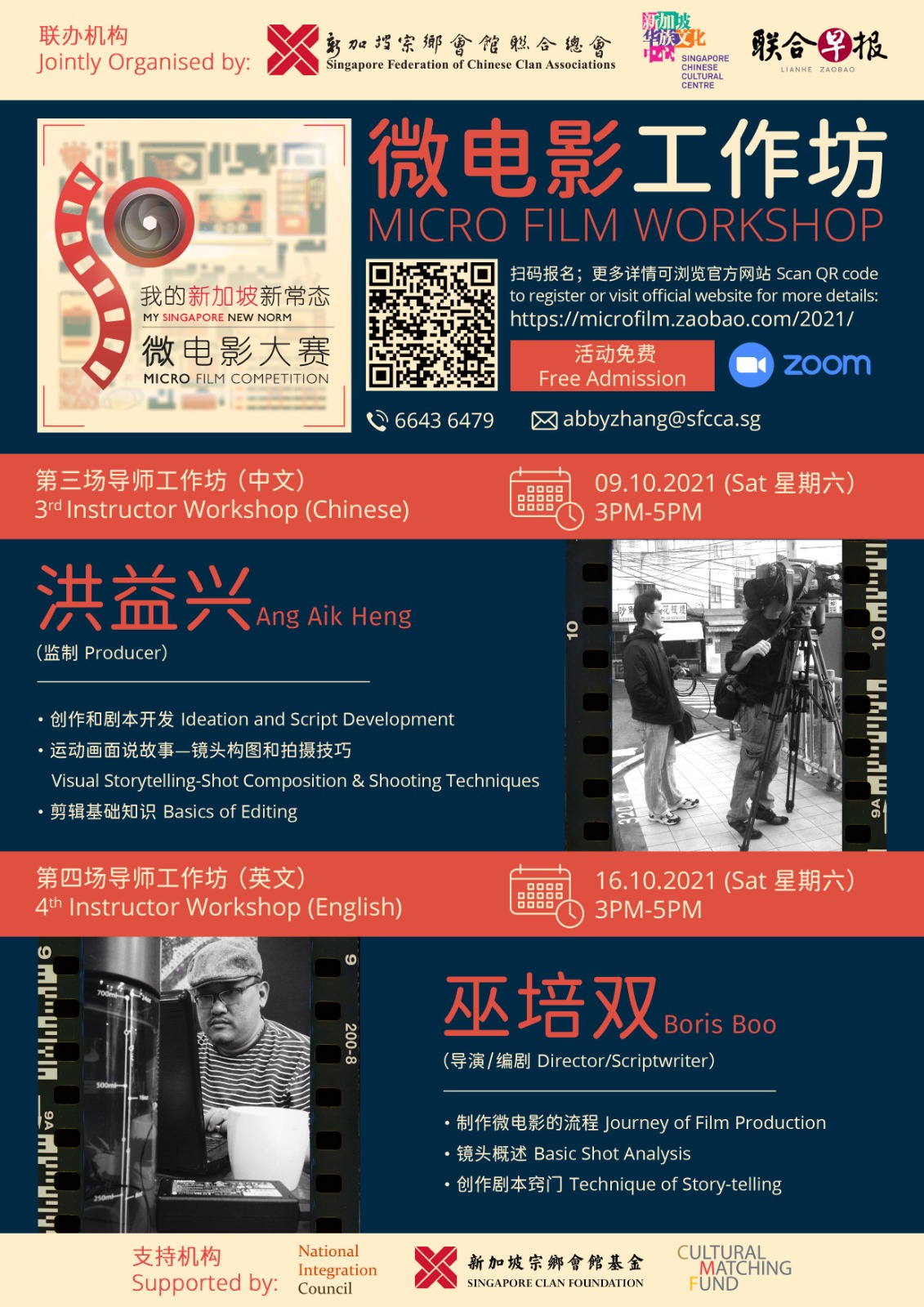 🎥 The 3rd and 4th free online workshops for "My Singapore New Norm" Micro Film Competition are now open for registration! 😍
Following the successful completion of the 1st and 2nd workshops, many participants have gained a lot of useful filming tips. The last two workshops in English and Chinese are as follows:
💥 𝗪𝗢𝗥𝗞𝗦𝗛𝗢𝗣 𝗗𝗘𝗧𝗔𝗜𝗟𝗦 💥
3️⃣rd Workshop Date: 9th October 2021 (Sat)
4️⃣th Workshop Date: 16th October 2021 (Sat)
🕒 Time: 3pm – 5pm
💻 Platform: Zoom
💬 Online Registration: tinyurl.com/microfilmworkshop
🔗 Official Website: microfilm.zaobao.com/2021
📞 Phone Enquiries: 6354 4078  (Person I/C: Abby)
📧 Email Enquiries: abbyzhang@sfcca.sg
Micro Film Competition is jointly organised by SFCCA, Singapore Chinese Cultural Centre and Chinese Daily Lianhe Zaobao. Registration closes on 20th December 2021, while submission of works entries are due on 1st February 2022. There are a total of $30,000 worth of cash prizes awaiting to be won!