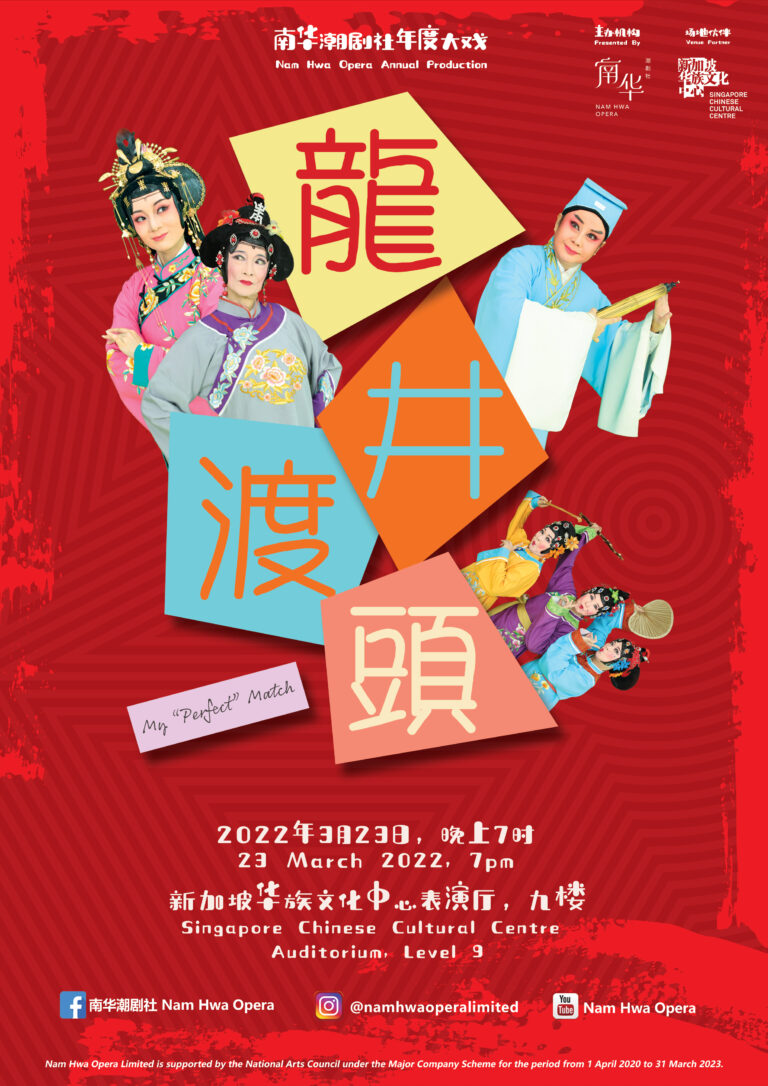 My "Perfect" Match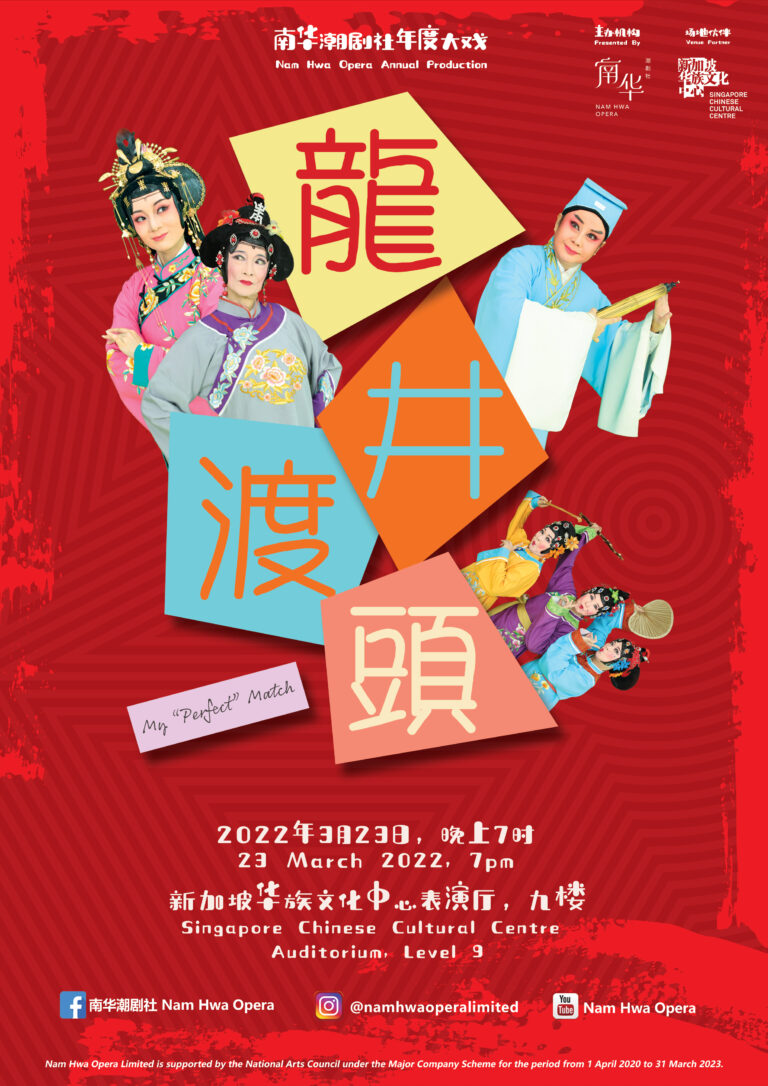 Let's put the "Chou" (jester) in the spotlight and see how they light up the show with their funny acts and cross-dressing humour!
Bringing back to the stage, the classic Teochew Opera comedy – My "Perfect" Match. Join Nam Hwa Opera Limited on their annual production and find out what is the "perfect" match for a girl back in ancient times.
To register, please visit https://forms.gle/u4sjgMvQTaLPmLNy8.