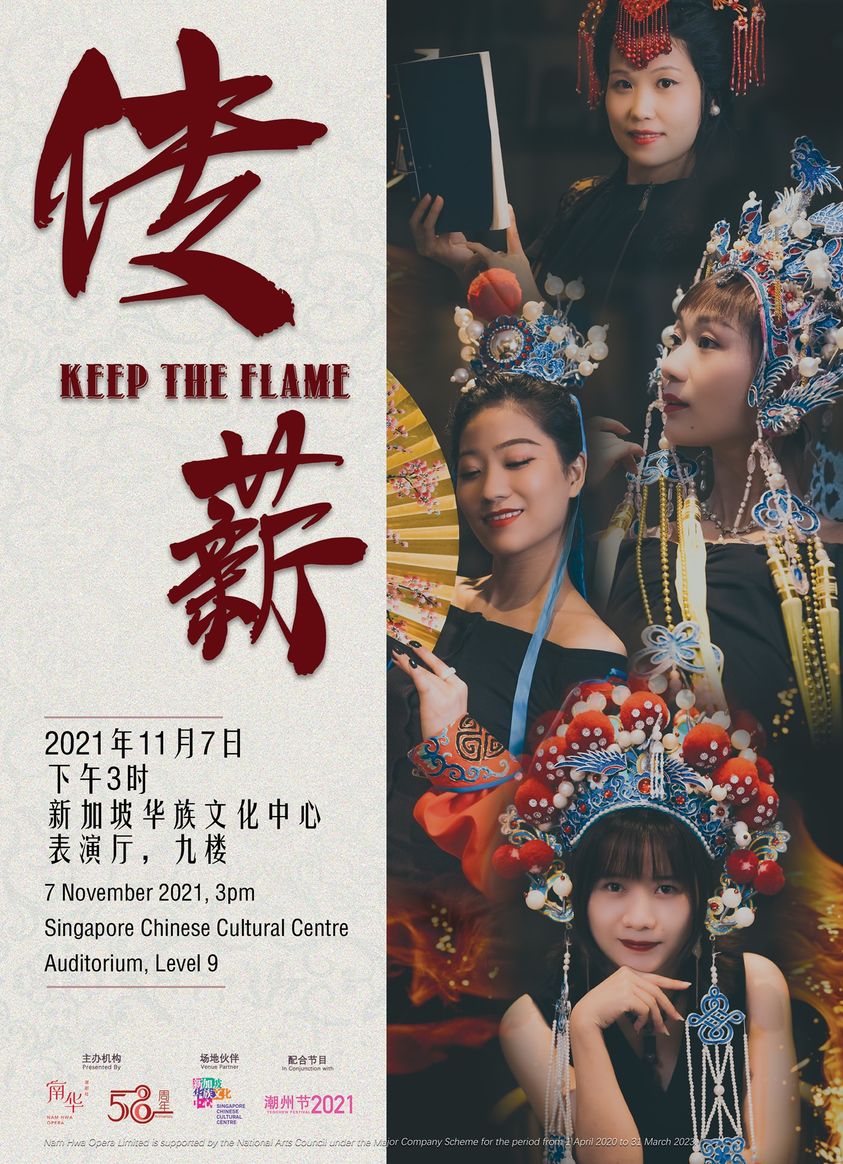 "Keep The Flame" Opera Show
Despite COVID-19, Nam Hwa Opera continues to grow and nourish new performers in Teochew opera.
This November, Nam Hwa Opera is staging "Keep The Flame" to showcase the blossoms of these talents. Together with the Artistic Instructors, the stage will be flooded with great passions and talents that bring those inspirational Teochew opera stories to life! Preserve, promote, and pass it on. Let the flame of Teochew opera keep burning bright!
"Keep The Flame" Opera Show
Date: 7 Nov 2021
Time: 3pm
Venue: Singapore Chinese Cultural Centre Auditorium, Level 9
For ticket booking, please visit https://forms.gle/567YagVXdVnAi9at7
To know more about this event, please contact Nam Hwa Opera at admin@namhwaopera.com or 9677 0209 (WhatsApp).
Seats are limited, grab yours before it is gone!