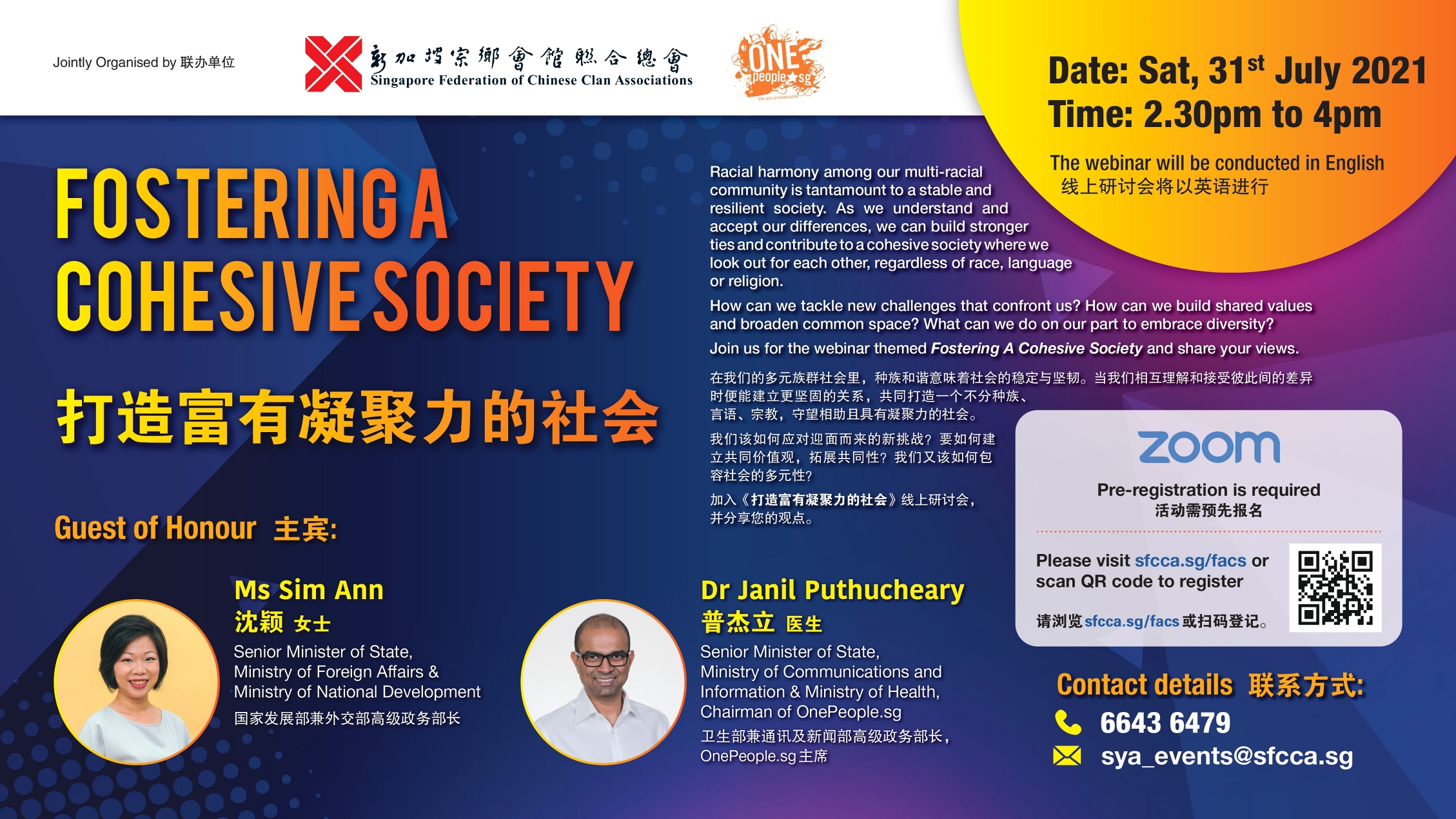 "Fostering a Cohesive Society" Webinar
Racial harmony among our multi-racial community is tantamount to a stable and resilient society. As we understand and accept our differences, we can build stronger ties and contribute to a cohesive society where we look out for each other, regardless of race, language or religion.
How can we tackle new challenges that confront us? How can we build shared values and broaden common space? What can we do on our part to embrace diversity?
Click on the following link – https://sfcca.sg/facs-registration and join us in the "Fostering a Cohesive Society" jointly organised by Singapore Federation of Chinese Clan Associations and OnePeople.sg, and share your views!