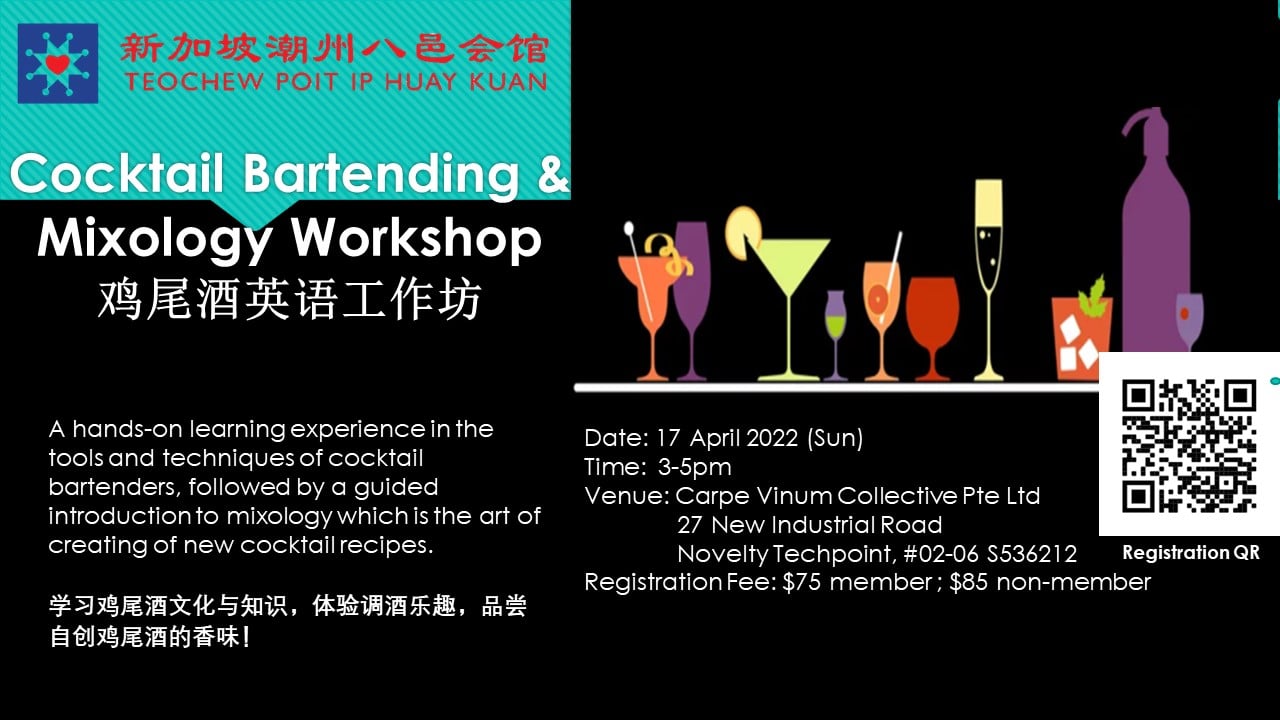 Cocktail Bartending & Mixology English Workshop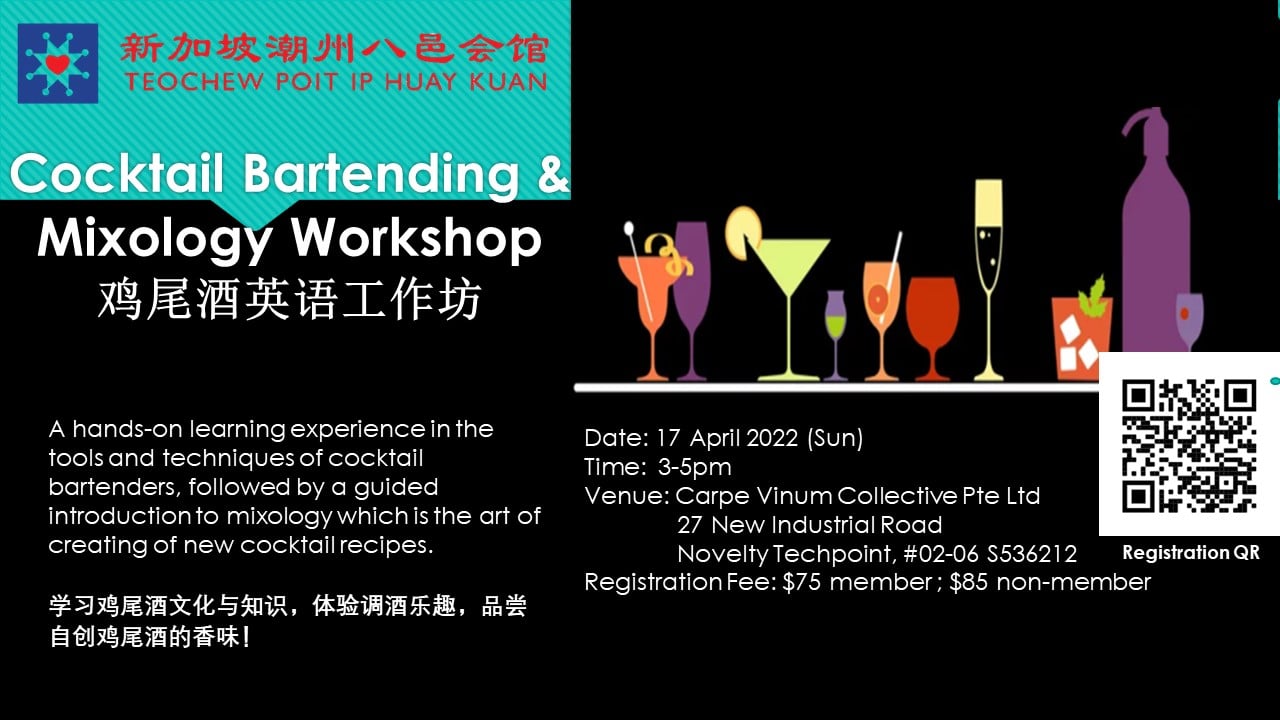 Cocktail Bartending & Mixology Workshop
– Organised by the Ladies Committee of the Teochew Poit Ip Huay Kuan, in partnership with Carpe Vinum Collective Pte Ltd
Learn how to create and invent tasty cocktails while having a blast. What's not to love?
A hands-on learning experience in the tools and techniques of cocktail bartenders, followed by a guided introduction to mixology which is the art of creating of new cocktail recipes. Each participant will be making two cocktails during the bartending techniques segment, and one additional cocktail of their own creation during the mixology segment to take home.
Date: 17th April 2022 (Sunday)
Time: 3 – 5pm
Venue: Carpe Vinum Collective Pte Ltd
27 New Industrial Road, Novelty Techpoint, #02-06 Singapore 536212
Registration Fee: $75 (member), $85 (non-member)
Speaker: Casper Chua
Language Medium: English
Registration Link: https://forms.gle/jiBfhhvL2b9LmHcNA
This workshop is open to fully vaccinated participants only.
For enquiries, please call 6738 2691 or email: poitip@teochew.sg or WhatsApp 9653 7718.