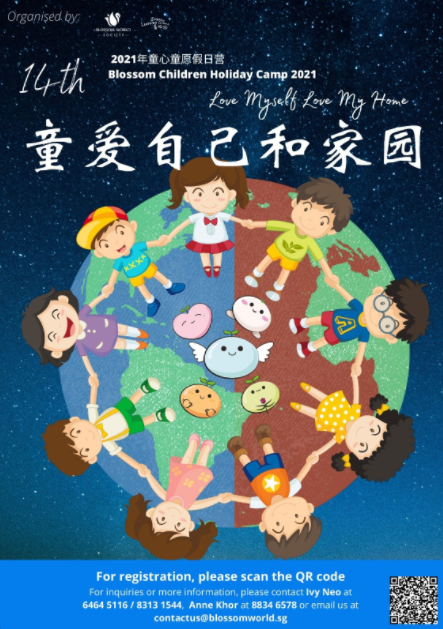 Date
2021.11.27 - 28
Expired!
Blossom Children Holiday Camp 2021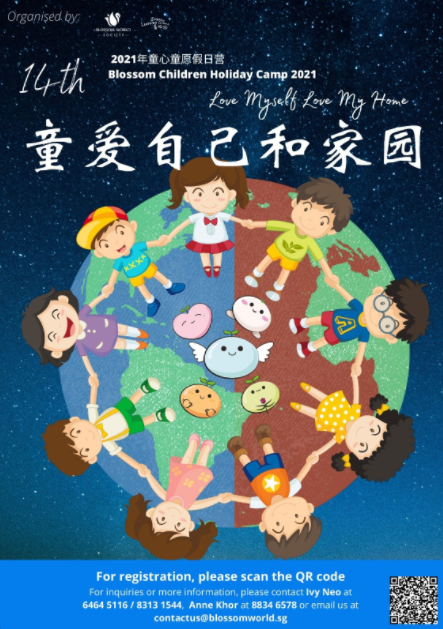 Organised by SFCCA Associate Member Blossom World Society, the virtual camp – themed "Love Myself, Love My Home" – for children aged 7 to 10 years old, is aimed at helping children enhance their knowledge and inspire kindness through holiday camp! They have also curated a parent-and-child bonding segment which parents can enjoy together with their children in the comfort of their homes.
Dates: 27 Nov 2021 (Sat) & 28 Nov 2021 (Sun)
Time: 10am – 3pm
Target Audience:  Children aged 7 – 10 years old and their parents
Language: Chinese language
Fee: $40 (10% discount for existing JLG students; 20% discount for JLG volunteers' children)
For inquiries, please contact Ivy at 6464 5116 / 8313 1544  or Anne at 8834 6578 or email contactus@blossomworld.sg.
Registration URL: https://docs.google.com/forms/d/e/1FAIpQLSf5KNWf3Nnp1k4U8SyVLzuo-0zqpWmFa0SFeaRqv6mKvD2Yjw/viewform