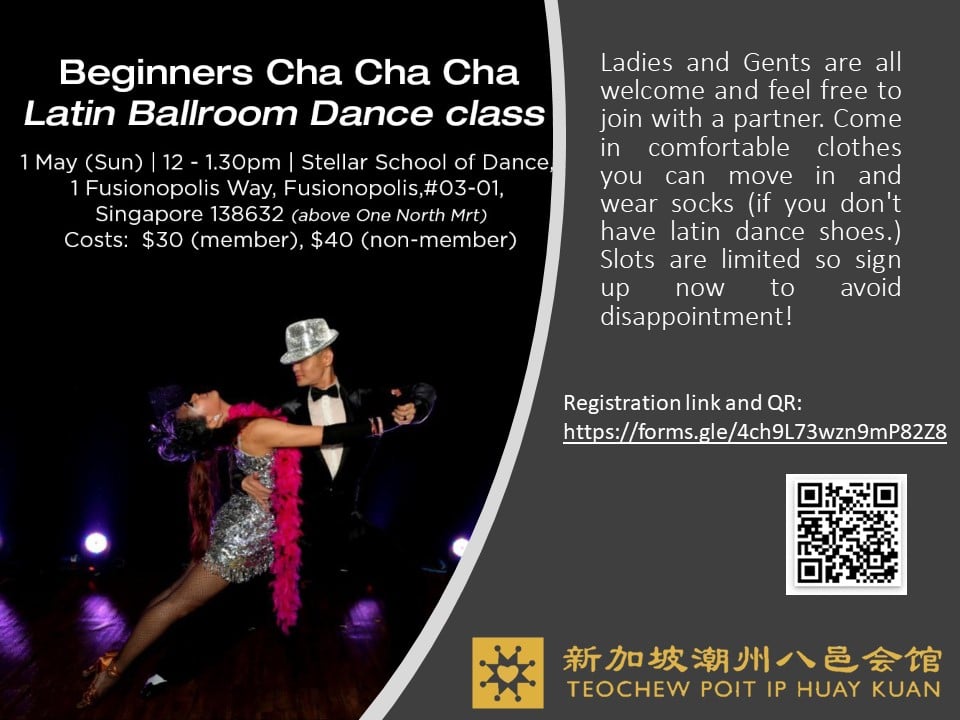 Beginners Cha Cha Cha Latin Ballroom Dance Class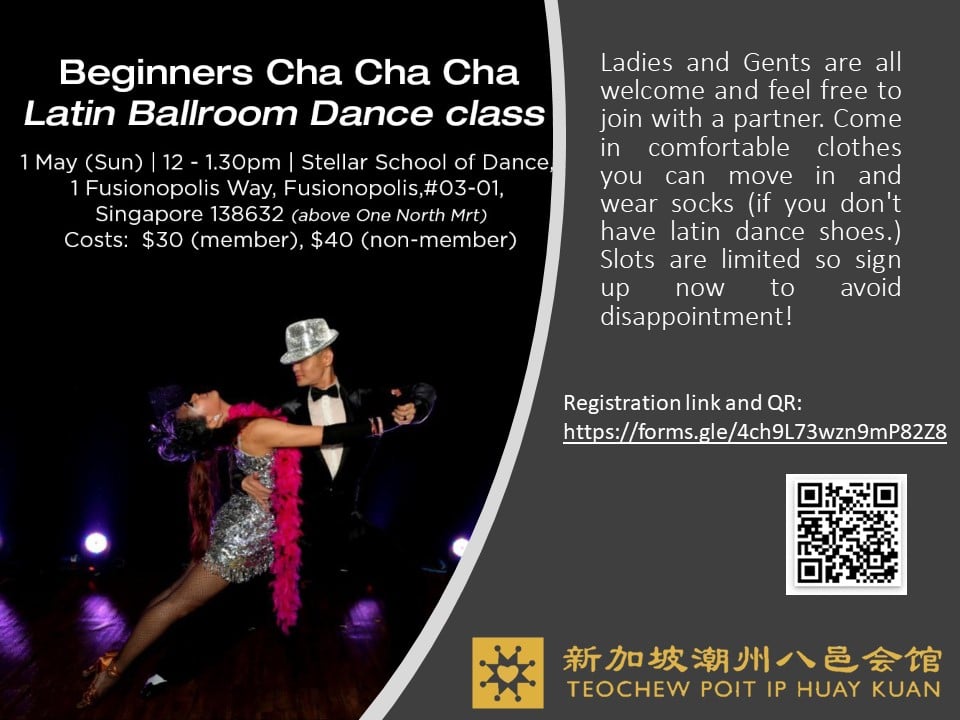 Have you ever wanted to learn the cheeky Cha Cha Cha? Join our beginners class to learn a short routine and experience the lively dance! Ladies and Gents are all welcome and feel free to join with a partner. Slots are limited so sign up immediately to avoid disappointment!
Do note that this session is open to fully vaccinated participants only. Thank you for your cooperation.
Registration URL: https://forms.gle/4ch9L73wzn9mP82Z8