To commemorate Singapore's Bicentennial, Singapore Federation of Chinese Clan Associations (SFCCA) launched the "Builders of Singapore" heritage visits series which has since taken participants on trails built by unsung heroes during the 19th and 20th century and to promote a renewed appreciation and understanding of the builders of Singapore back in the olden days.
Following the first trail which focused on the contributions of the Indian labourers, the second trail of the "Builders of Singapore" heritage visits series took place on 12th October 2019. A total of 110 participants embarked on the trail along Singapore River and in the Chinatown vicinity, to admire the iconic monuments and infrastructure built by the Samsui Women.

Samsui Women were also known as "hong tou jin" (Mandarin for "red headscarf"). They immigrated from the Sanshui district of the Canton province of China, to Nanyang (what Singapore was known as) to seek a living. Many of them landed jobs as general labourers in the building and construction industry, making significant contributions to the Singapore landscape. Their trademark feature was the red headscarf and dark blue/ black samfu which comprised a set of blouse and trousers. The dark colours prevented the Samsui Women's clothes from being stained easily. Their "sandals" were made out of pieces of rubber cut out from used tyres.
There were English and Mandarin speaking guides to introduce to the participants more about the buildings which the Samsui Women were involved in constructing – National Gallery (former Supreme Court), Bank Of China Building, the former Asia Insurance Building (Ascott Raffles Place today). Along the route, the guides and participants also visited attractions like the Arts House (Singapore's first Parliament House), Asian Civilisation Museum, and the streets where Samsui Women used to live in – Nankin, Pearl (Chin Chew) and Pagoda Streets in Chinatown.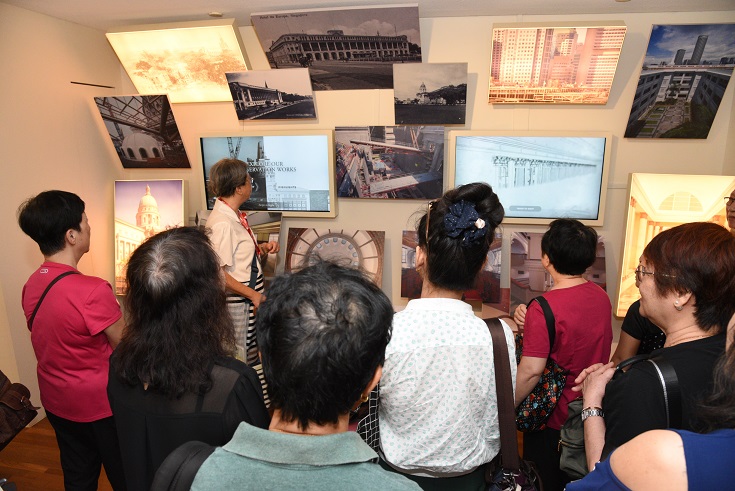 Our first stop was the National Gallery (former Supreme Court), constructed by the Samsui Women. Participants listened attentively to the guides who provided them with the history of Supreme Court.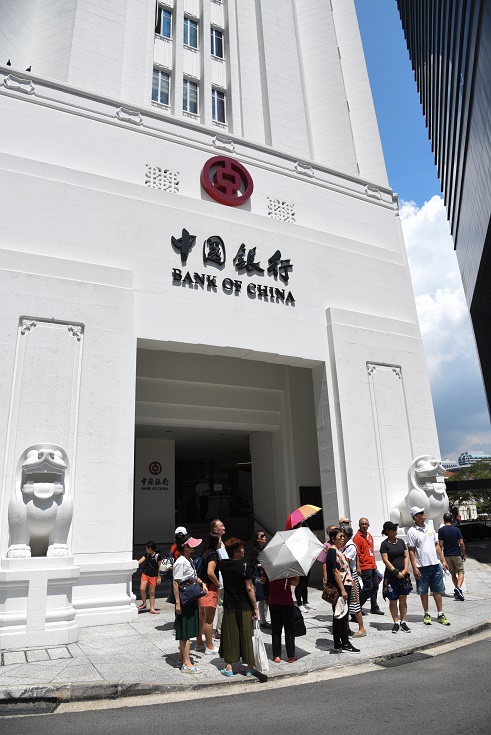 Bank of China Building has a long history since the 1950s. With its 17-storey tall building, it was then the tallest building in the Central Business District of Singapore. The pair of lions guarding the entrance is a work by Italian sculptor Rudolfo Nolli.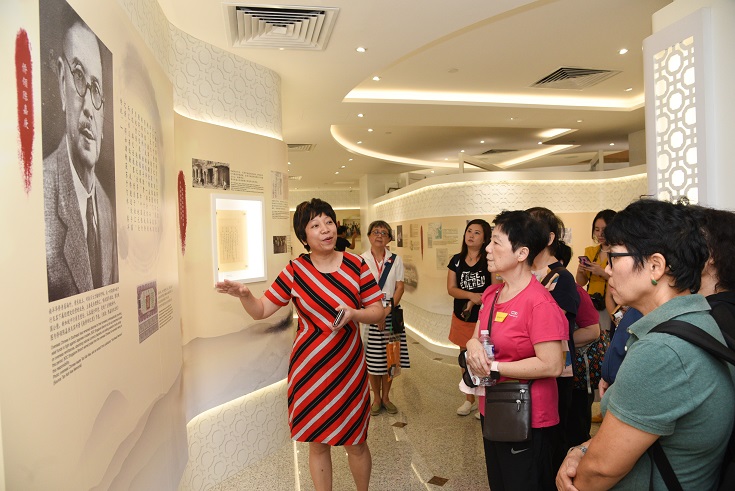 The Bank of China Building today not only provides banking services to its clients, but also houses a history gallery depicting the bank's 80-year journey in Singapore.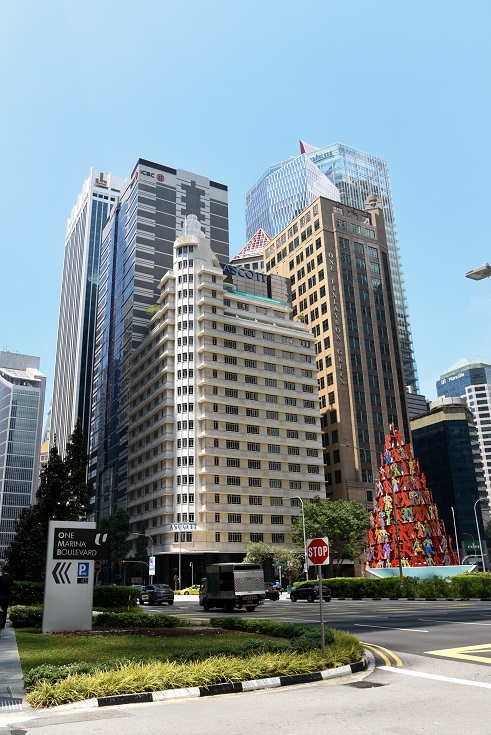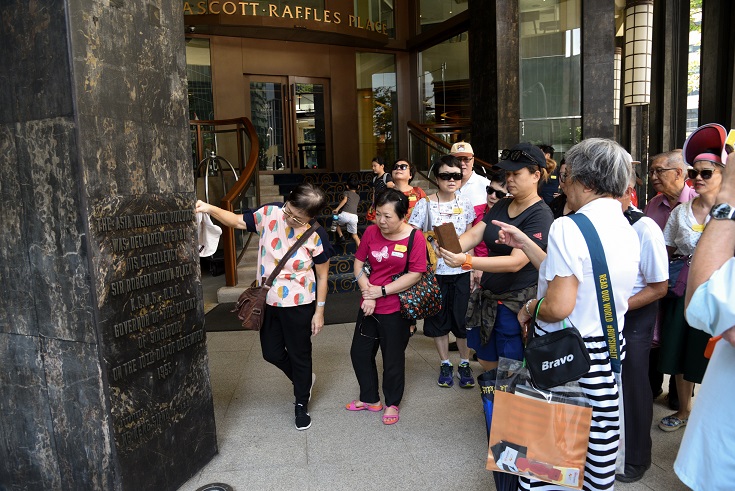 Also painstakingly built by the Samsui Women is the former Asia Insurance Building. It was officially opened by Sir Robert Brown Black, Governor of Singapore, on 10th December 1955. The preserved plaque remains at the main entrance.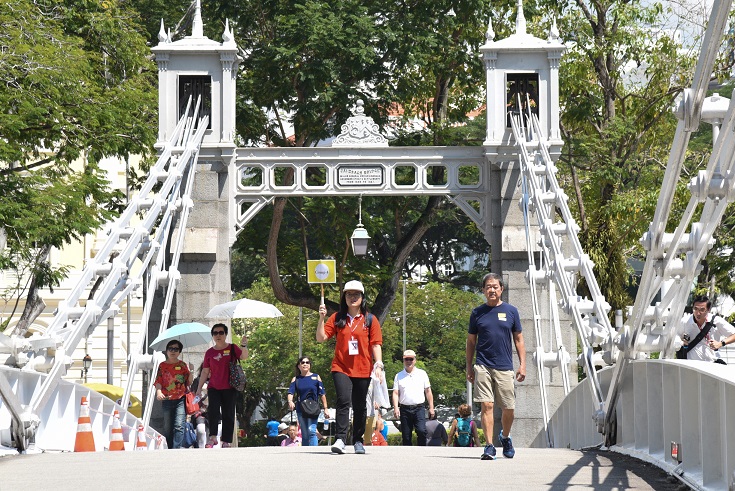 Participants crossed the Cavenagh Bridge which was constructed in 1869, and will soon be gazetted as a national monument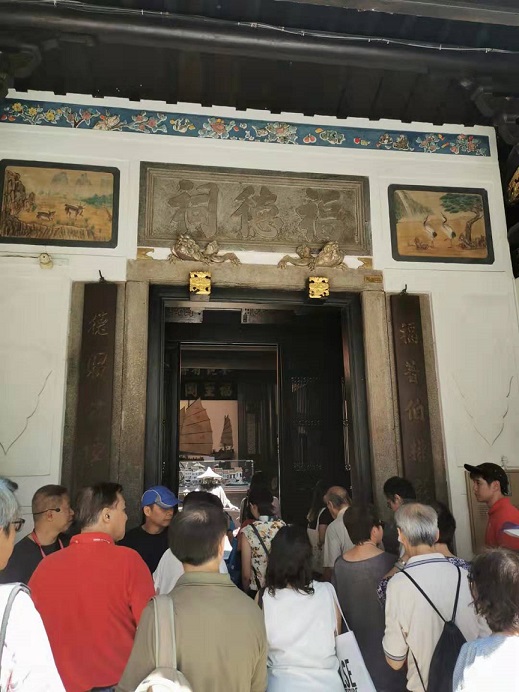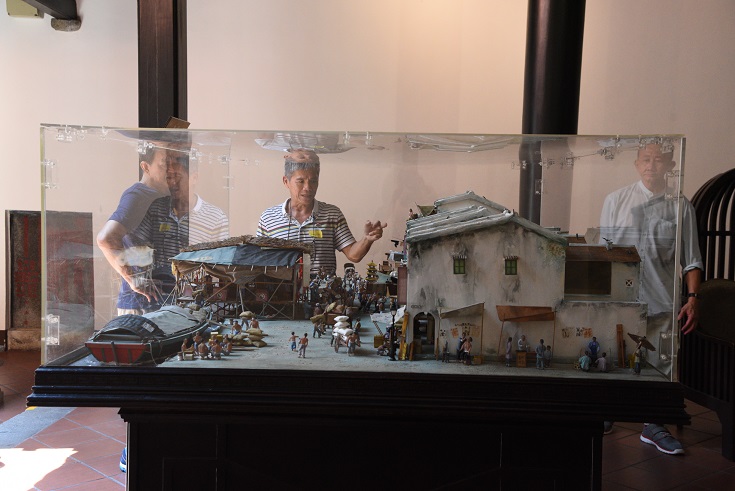 Fuk Tak Chi, a former Tua Pek Kong temple of over a hundred years of history, was converted to a museum in 1998. There is a model which showcases the temple's surroundings in the 19th century.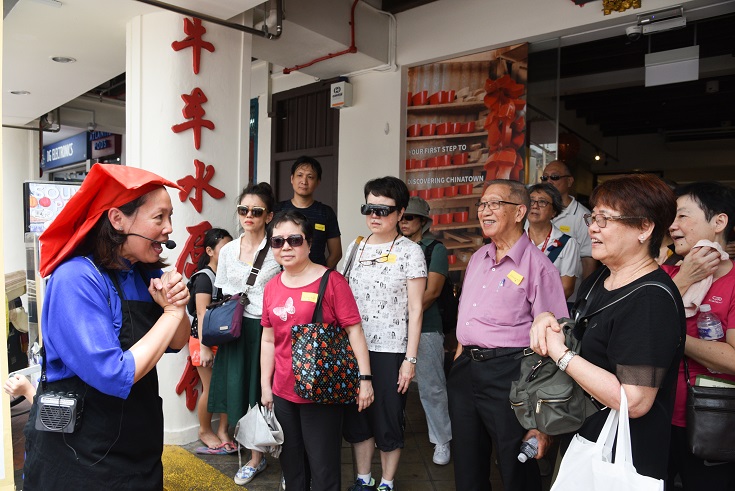 In a typical Samsui Woman's outfit, one of the guides animatedly described the Samsui Women's working conditions
---
For more photos, please visit SFCCA's Facebook page:

FB.com/pg/SG.SFCCA/photos/?tab=album&album_id=2707356862617001