"My Singapore Memories" – Mio Sato Shares Her Story As a New Immigrant
Organised by Singapore Federation of Chinese Clan Associations' Social Affairs Committee, the New Immigrants and Singapore Society Series Seminar – "My Singapore Memories" was held on 24th August 2019. Married to a Singaporean, the guest speaker, Mio Sato, shared with the over 100 participants her very own Singapore story. Prior to settling down in Singapore, she lived in Japan and studied in Korea as well as China.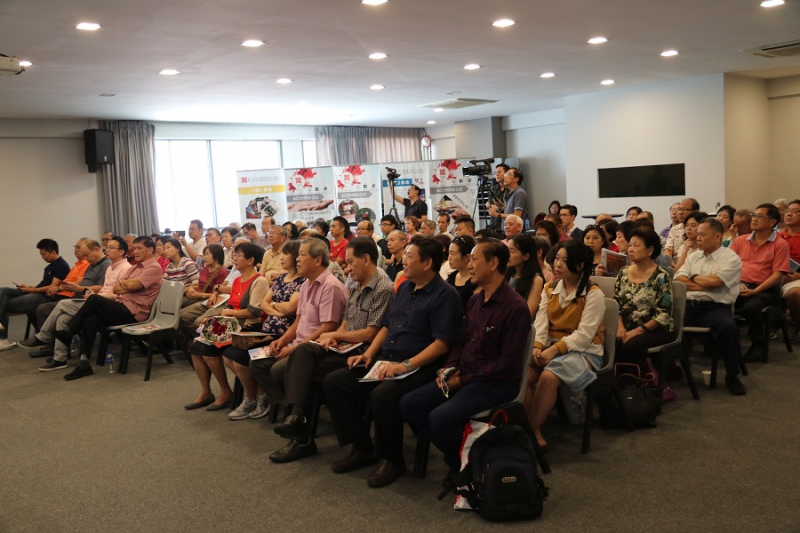 The seminar attracted over 100 participants.
Mio Sato was born in Tokyo, Japan, and has studied in Korea and China. She graduated from Waseda University and Peking University with a Bachelor's and a Master's degree respectively. Such unique life experience has shaped her to be a multilingual speaker who is conversant in Chinese, English, Japanese and Korean.
During her time in China's Peking University, Mio Sato met her Singaporean husband. It was after graduation when both of them discussed if they should continue living in China or to move to Japan. After much deliberation, Mio Sato decided to move back to Singapore with her husband.
Mio Sato shared with the participants that because Singapore is a multi-cultural country, people are accepting and respectful, making integrating into Singapore a breeze. Currently, Mio Sato works in Singapore for a Japanese news agency as journalist and interpreter. As she regularly attends events organised by her church and is an active member in a local soccer team here, she is proud to say that she lives a meaningful and interesting life in Singapore. Mio Sato is passionate about singing, and has even participated in the second season of "Sing!China" Singapore auditions and was one of the top 12 contestants.
Having lived in Japan, Korea and China, Mio Sato shared that adapting to living in Singapore was the toughest. It is summer all year round in Singapore, and she was unable to keep up with the pace of how the government introduces new policies and laws every now and then. However, she mentioned that Singapore offers a suite of suitable living conditions, especially the public transport which makes commuting so convenient, and the education system which emphasises the development of logical thinking – this is something which she felt many countries ought to learn from Singapore.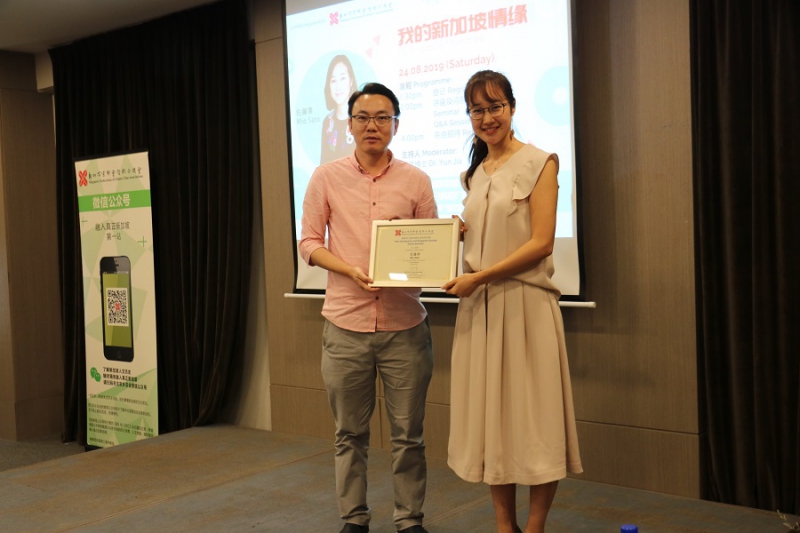 SFCCA's Social Affairs Committee's Chairman Dr Zhou Zhaocheng (left) presenting a token of appreciation to Mio Sato (right)