Organised by the Singapore Federation of Chinese Clan Associations (SFCCA), and co-organised by Singapore Chinese Cultural Centre, "Accumulated Distrust: An Archival Analysis of the Diplomatic Tussle between Britain and China (1877-1900)" Seminar took place at Zhong Sheng Jian Recital Studio in Singapore Chinese Cultural Centre Sunday, 26th August 2018. The seminar attracted over 100 attendees.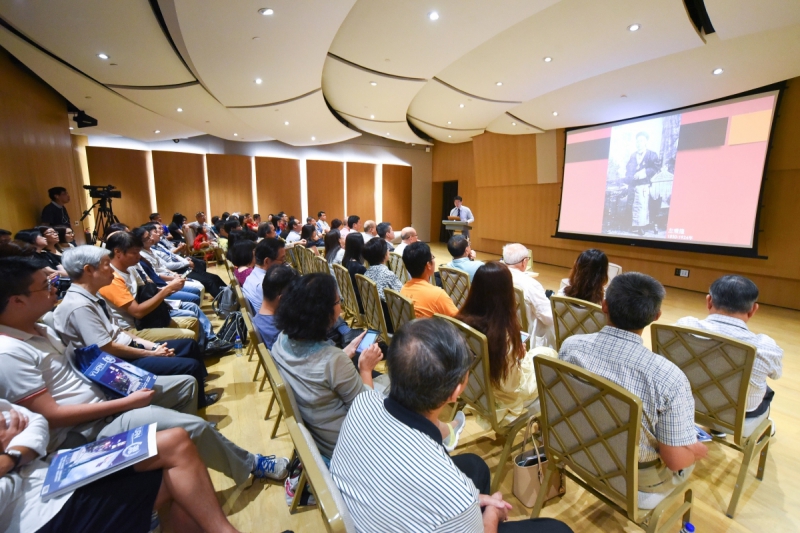 The seminar focused on the topic of Sino-British diplomacy
The invited speaker was Mr Gao Jian Kang, research officer at the ISEAS-Yusof Ishak Institute. He shared about the arduous process the late Qing government went through in 1877 to set up the first consulate in Southeast Asia, as well as the conflict between the Qing consulate in Singapore and the colonial government.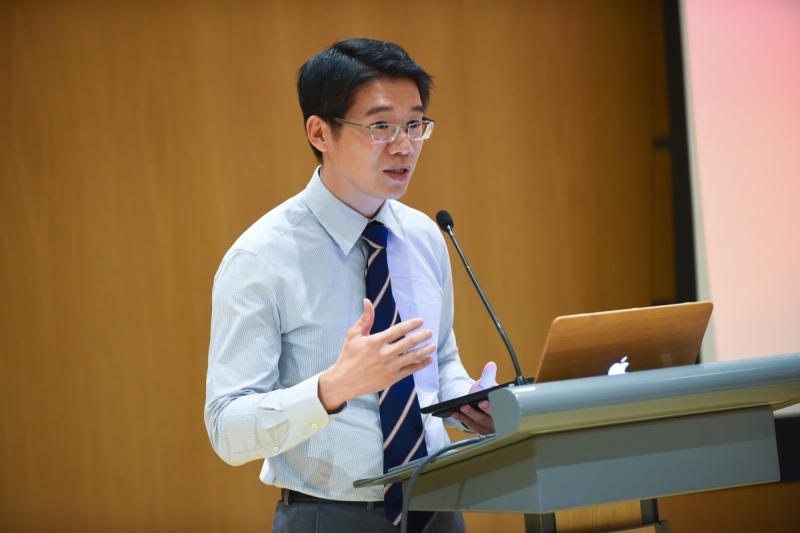 Speaker Mr Gao Jian Kang explained the difficulties the Qing government faced when setting up consulates in Southeast Asia
Mr Gao Jian Kang was a history major in Peking University before he went on to obtain a Master's degree for Modern Southeast Asian Studies in Cambridge University. His research include the past and present relations between China and Southeast Asia, as well as the Southeast Asian Chinese communities. During the seminar, he showcased and analysed the original documents currently kept in The National Archives of the UK and The First Historical Archives of China. The documents included the British Colonial Office's report on the Qing consulate in Singapore, official documents sent by the colonial government to the consulate.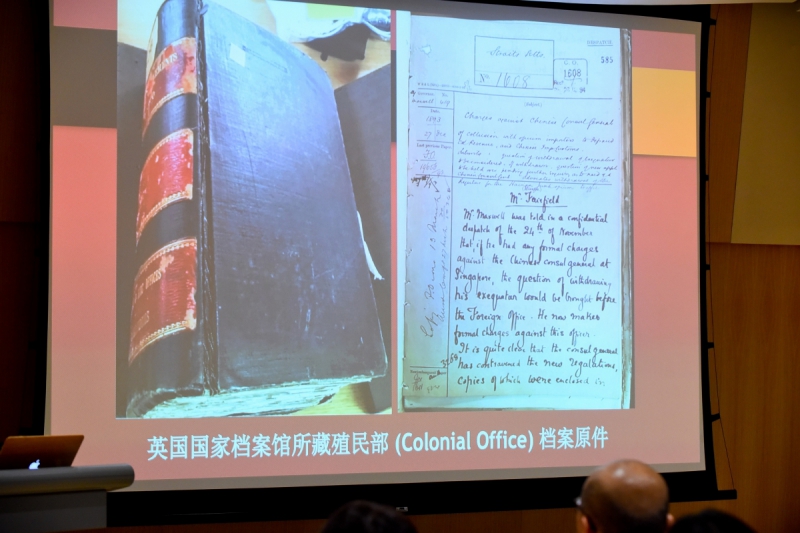 Rare historical documents were showcased in the seminar, and amazed the audience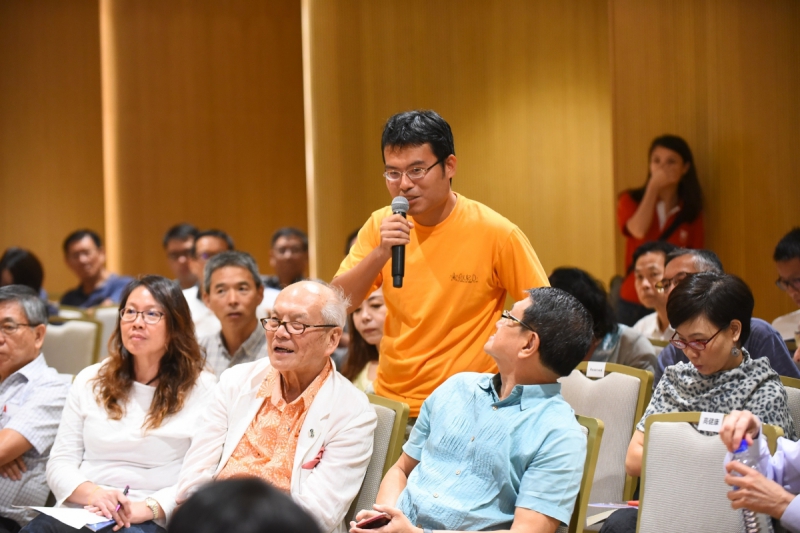 The Q&A session was very interactive as the audience participated actively and asked many questions
The seminar also invited Mr Kua Bak Lim (SFCCA Research Committee Chairman) who shared his perspectives on Sino-British diplomacy. He also expressed his joy in seeing many young audience, and hoped that more of the younger generation will be interested in academic lectures to discuss history.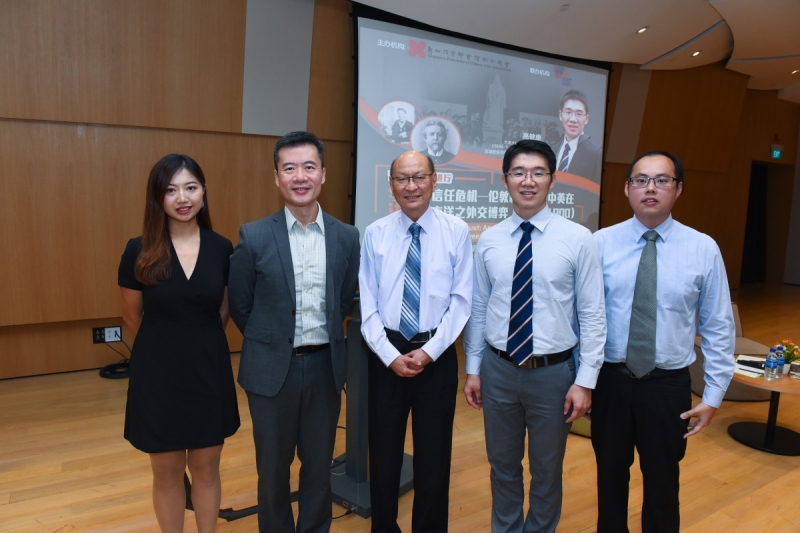 Group photo (left to right): Emcee Shuya Wang, SCCC CEO Low Sze Wee, SFCCA Research Committee Chairman Kua Bak Lim, Speaker Gao Jian Kang and Moderator Wilson Shen