The last event of the 5th SFCCA Youth Sports Festival, Table Tennis Competition was held at SFCCA Multi-Purpose Hall @ Level 1 on 18th October 2017, 8:30am. A total of 24 teams signed up for this year's table tennis competition. Champion goes to Team Keat Hong Red, 1st Runner up is Team Alpha from Singapore Kwangtung Hui Kuan and 2nd Runner-up goes to Team Elite of Shun Tak Community Guild.
The 5th SFCCA Youth Sports Closing Ceremony was held after table tennis competition. Member of Parliament(MP) for Tampines GRC, Miss Cheng Li Hui attended the Closing Ceremony as our Guest-of-Honour. SFCCA President Mr Chua Thian Poh, Deputy Secretary-General Mr Phua Kiah Mai , Vice-Chairman Mr Lee Wee Chung Charlie and Mr Chen Benzhong also attended the closing ceremony. Besides prize presentations to the winners of the tournaments, medals were presented to joint-organisers, co-organisers and sponsors for their supports and efforts.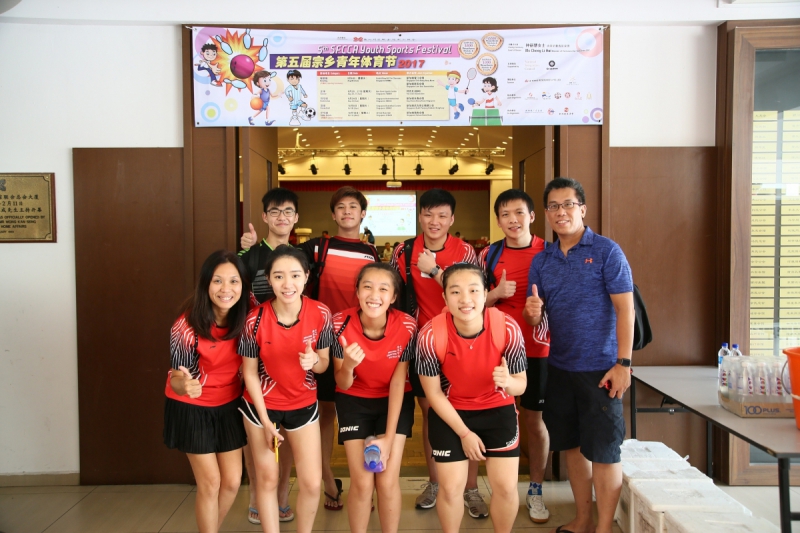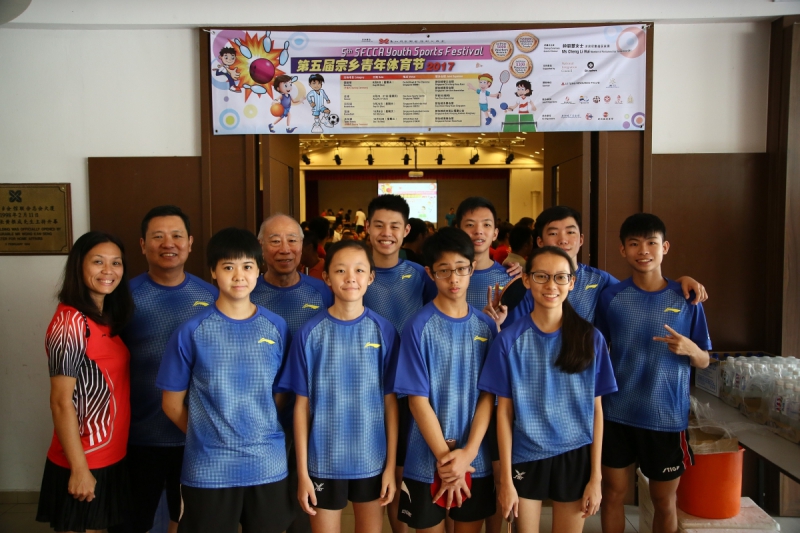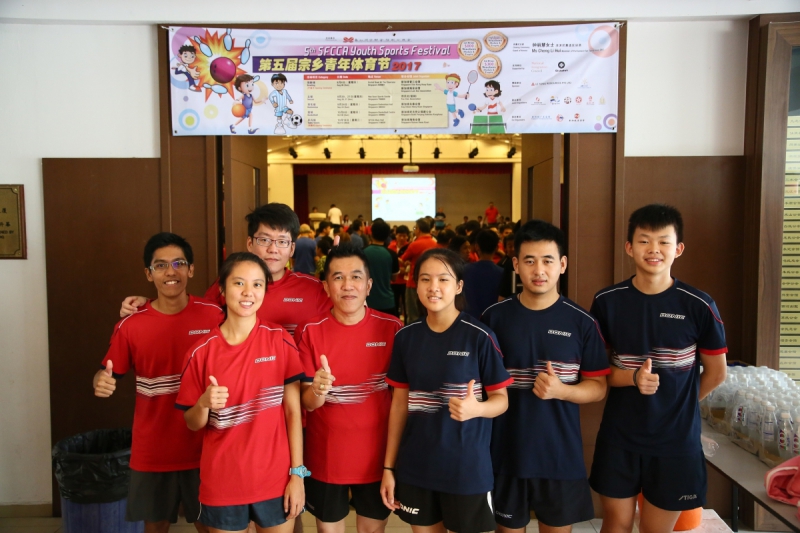 Group photos before the commencement of the competition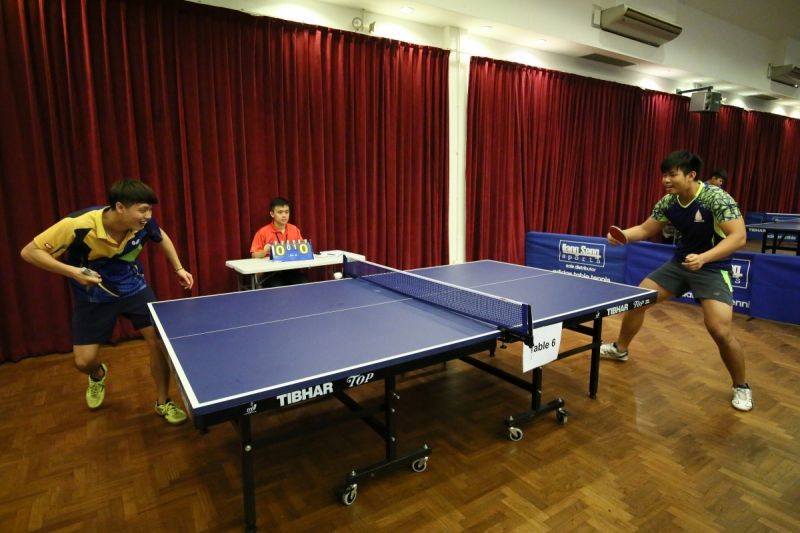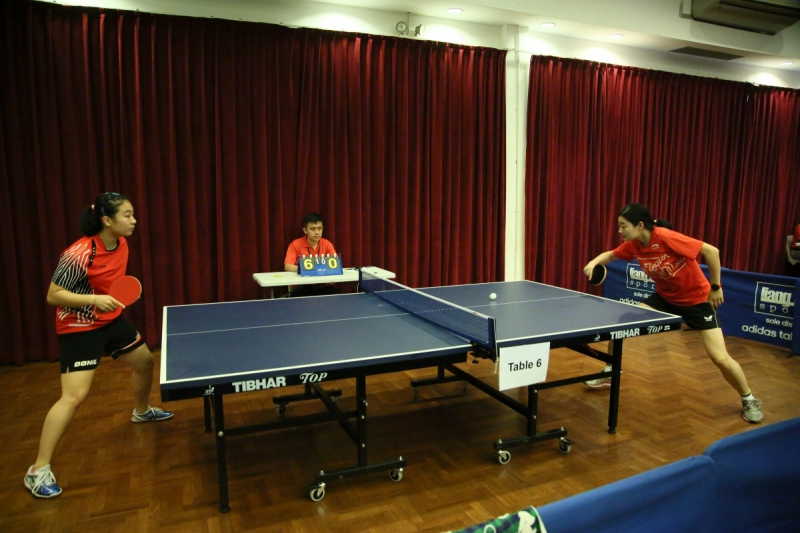 Competitors in the midst of an intense match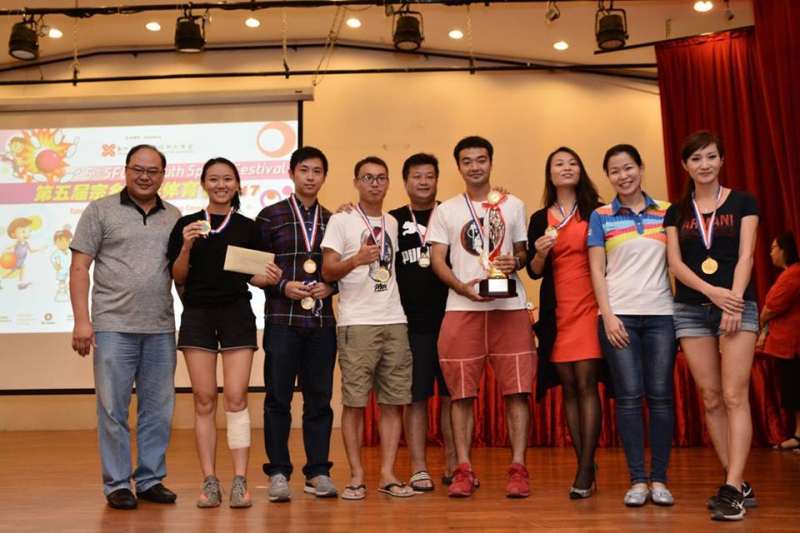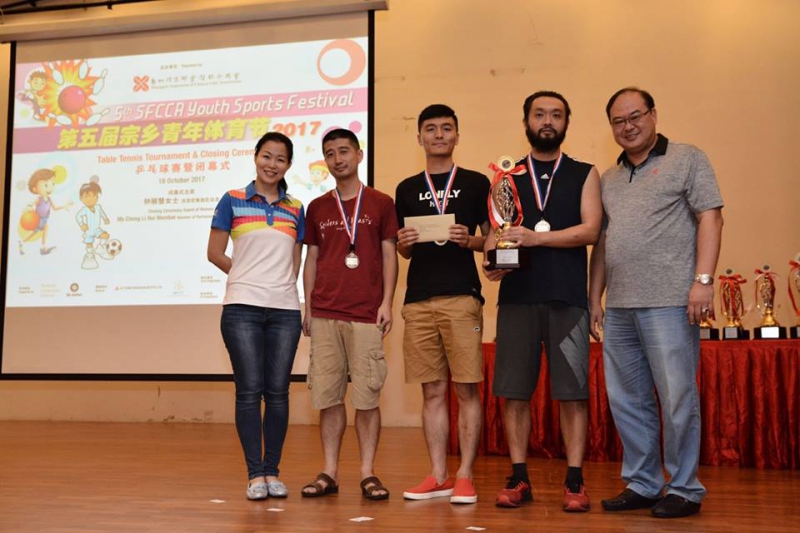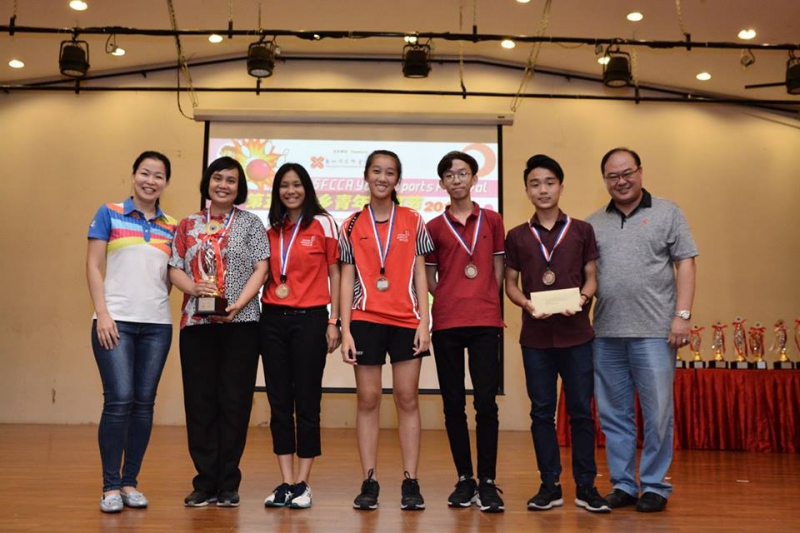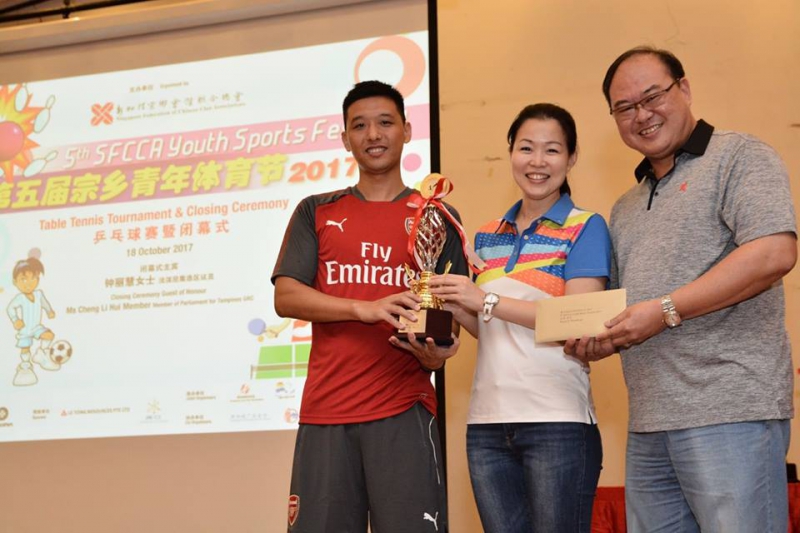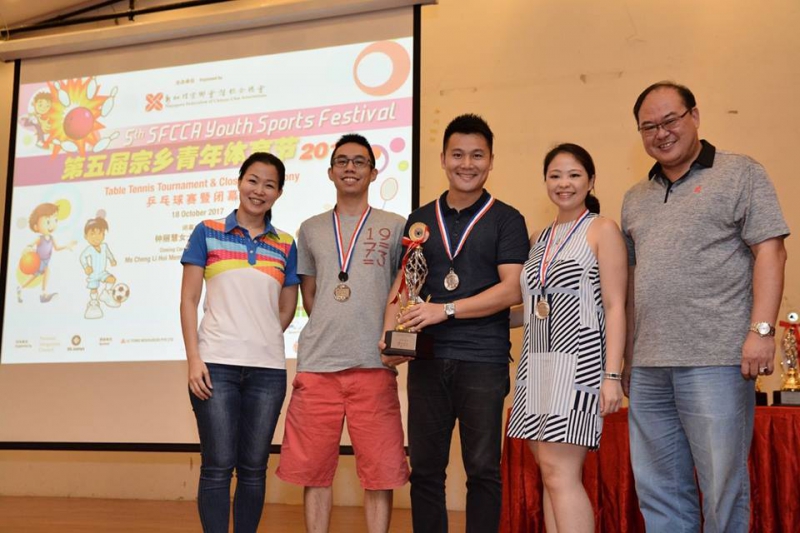 Winners from various category of the Competition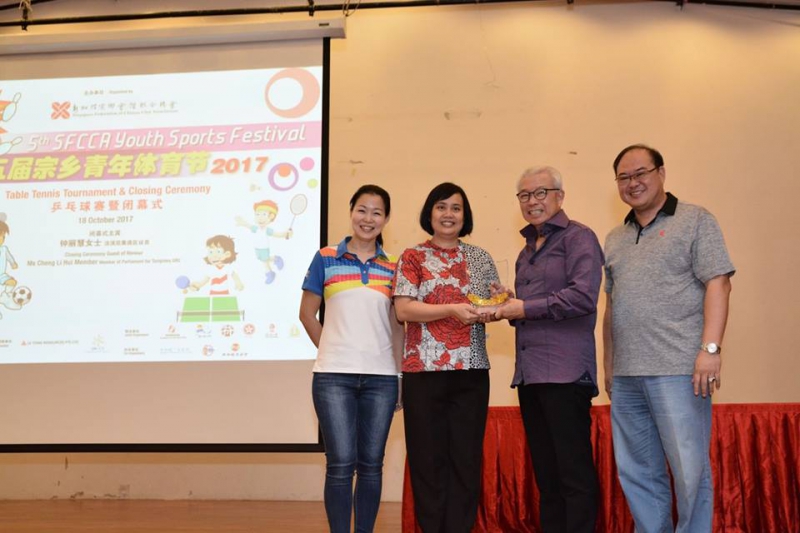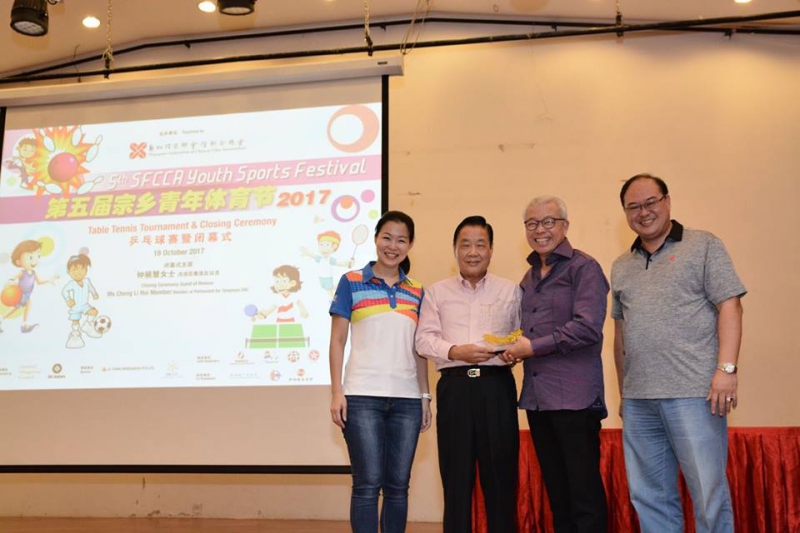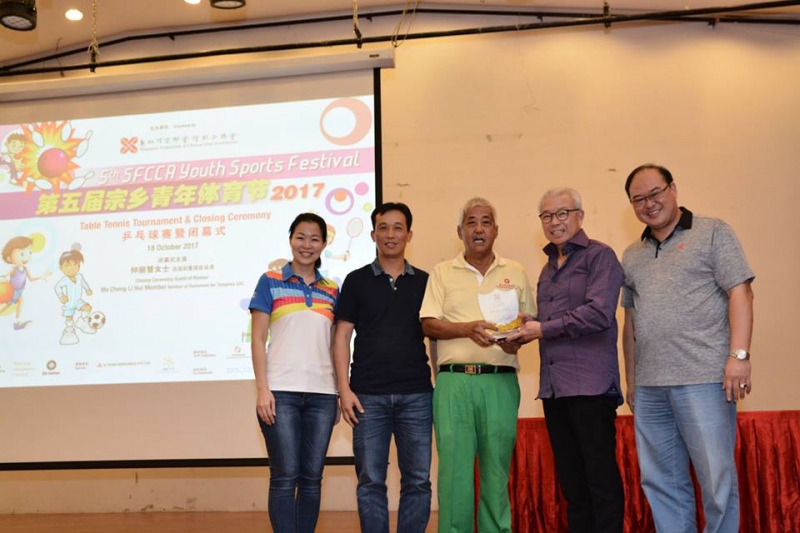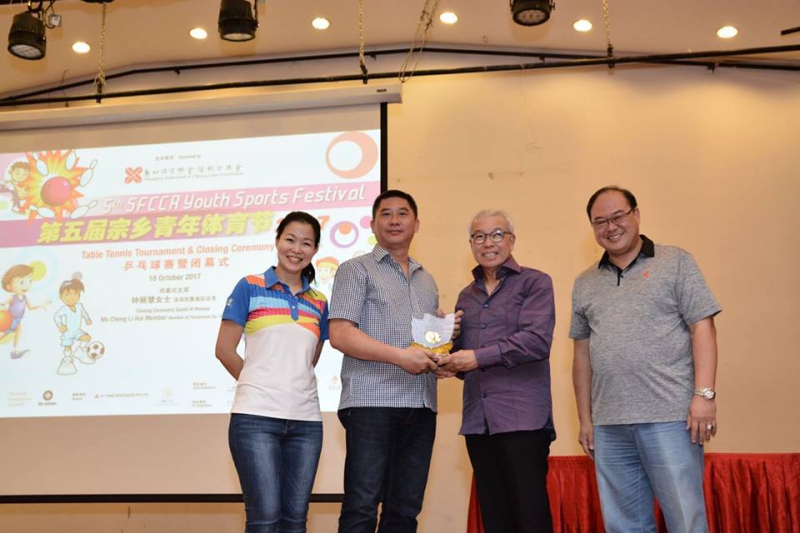 Member of Parliament for Tampines GRC, Miss Cheng Li Hui, SFCCA President Mr Chua Thian Poh and Youth Committee Chairman Mr Tan Aik Hock presenting awards in appreciation of all the joint-organisers, co-organisers as well as sponsors for the Sports Festival.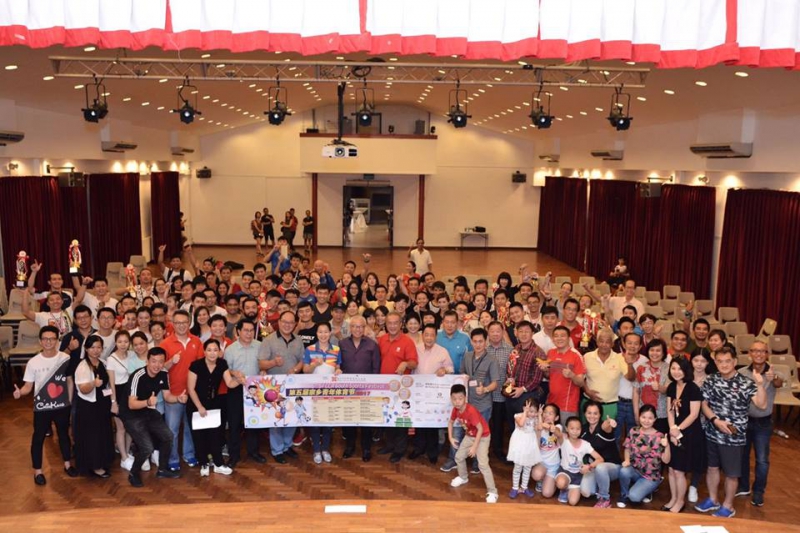 A group photo before it was home sweet home for all!