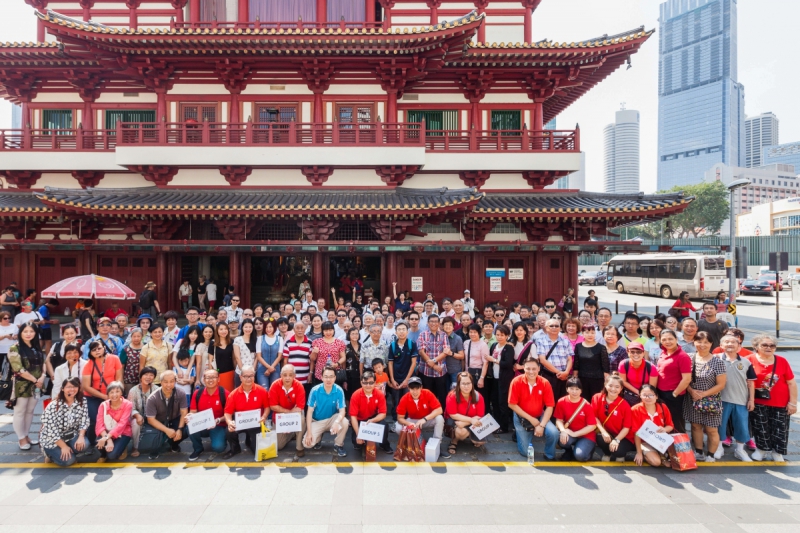 On the morning of 11th March 2017, Singapore Federation of Chinese Clan Associations (SFCCA) organised its first heritage visit to Chinatown. The attractions visited included the Buddha Tooth Relic Temple, the Sri Mariamman Temple, Masjid Jamae Chulia and the Singapore Hok San Association. During the tour, all 160 participants were split into six teams, with each team led by a volunteer guide from the National Museum of Singapore.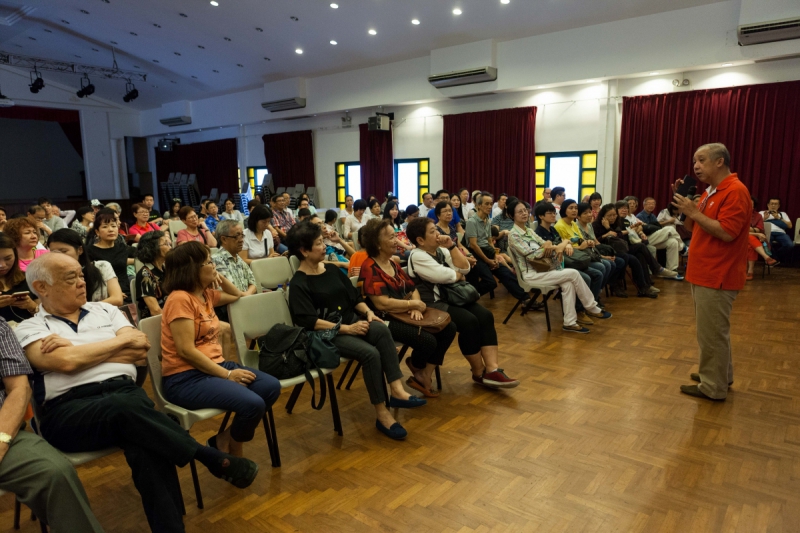 Chinatown is both the oldest community and a Chinese enclave. Hence, its history is closely related to that of immigrants who came to Singapore in the past.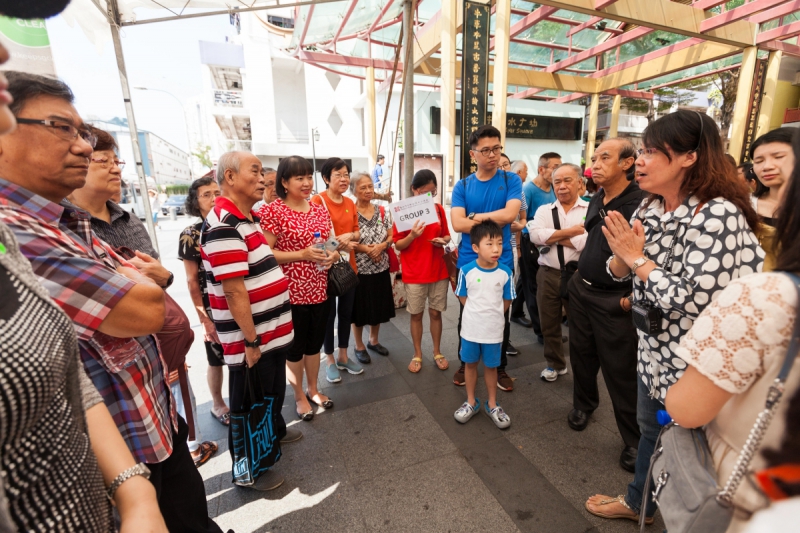 The first stop, the Buddha Tooth Relic Temple, was built in 2007. The unique structure of the temple is a combination of architectural elements and style from both the Tang Dynasty and the Buddhist Mandala.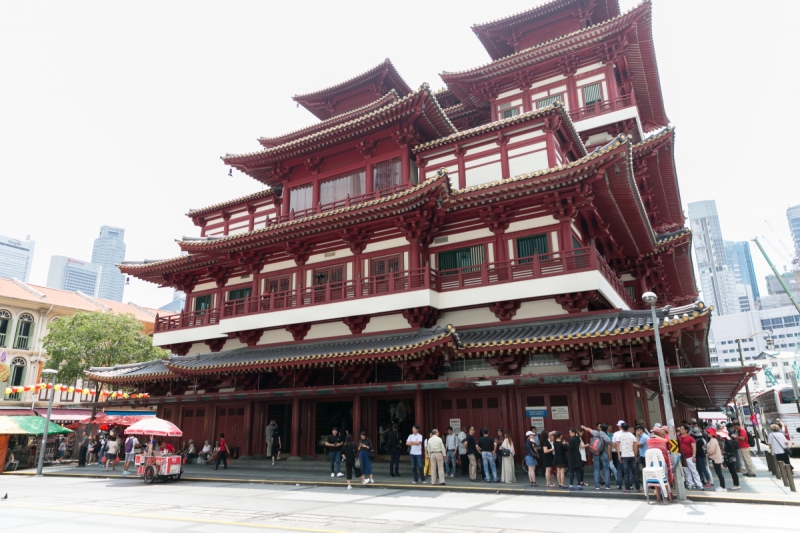 Situated on the third level of the temple is the Sacred Buddha Relics Chamber, which contains comprehensive exhibits on Buddhist art and history. On the fourth floor inside the Sacred Light Hall, stands the treasure of the temple—the Buddha Tooth Relic.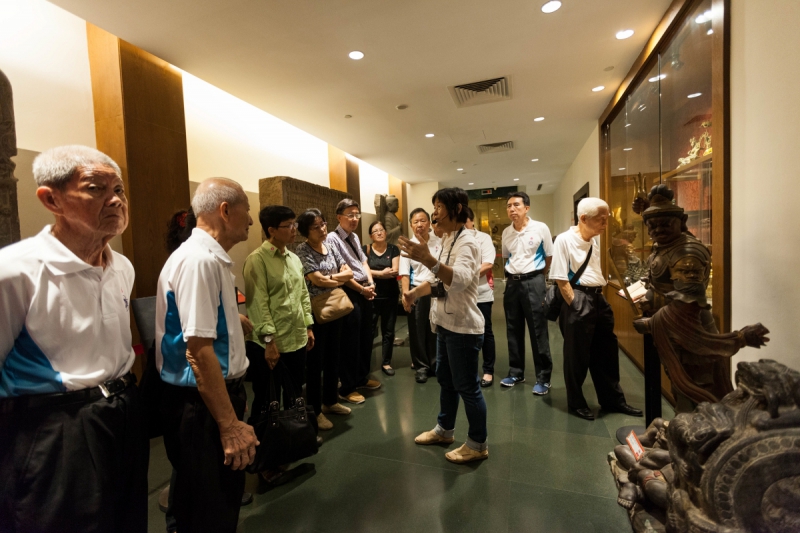 When thinking of the oldest Hindu temple in Singapore, the Sri Mariamman Temple comes to mind. With a history dating back to 1827, this temple is dedicated to goddess Mariamman.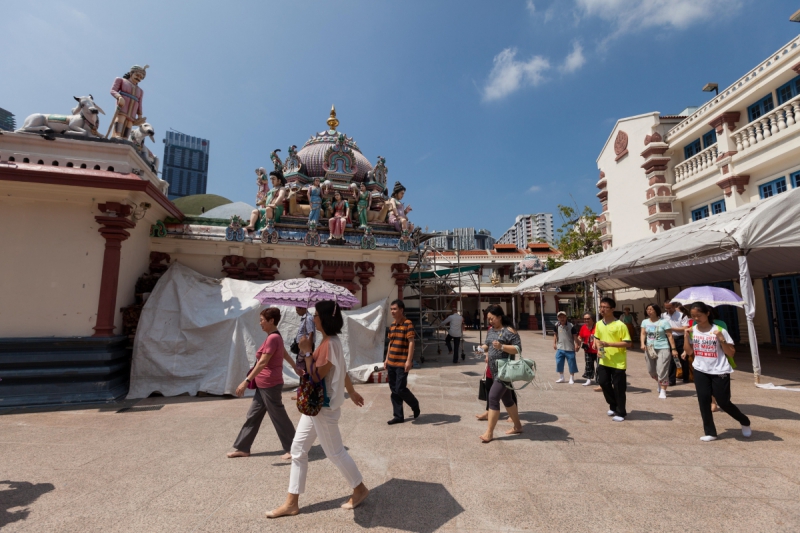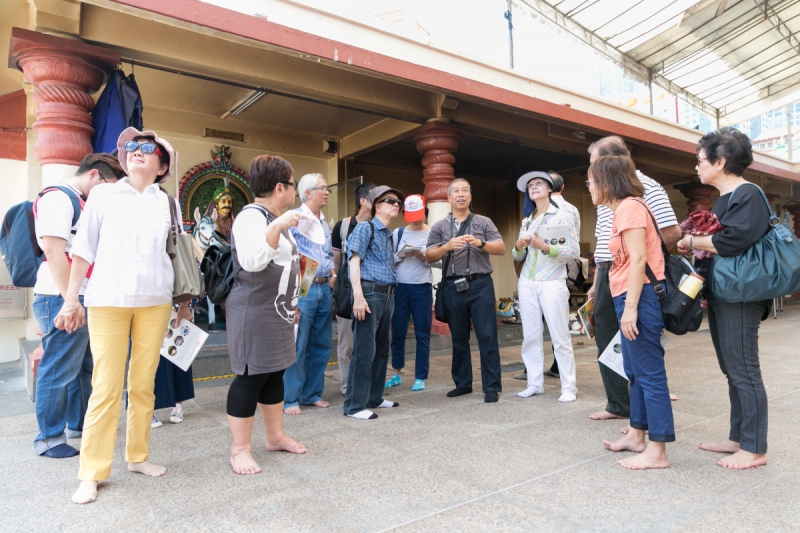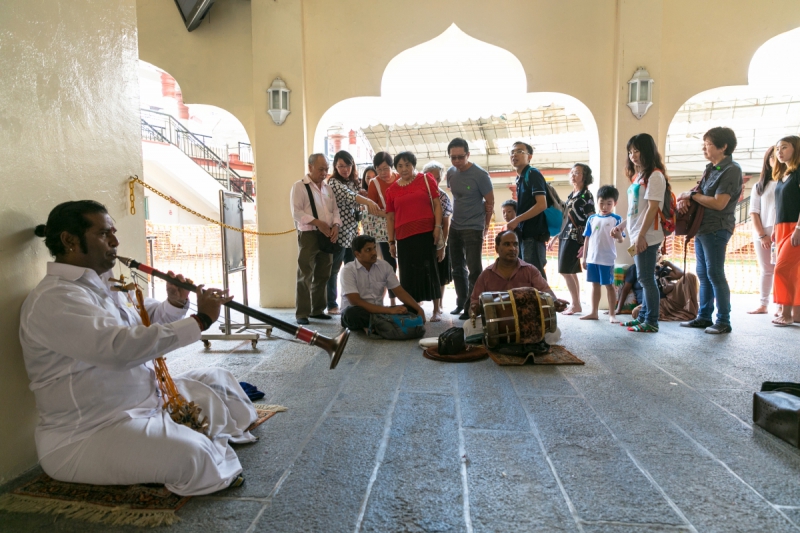 Masjid Jamae Chulia is one of the oldest mosques in Singapore. Built in 1820, it has been a landmark of Chinatown ever since. The mosque combines the stylistic elements of various races and ethnicities—such as the architectural style of South Indian Islam on the main door and Chinese green glazed tiles for the windows.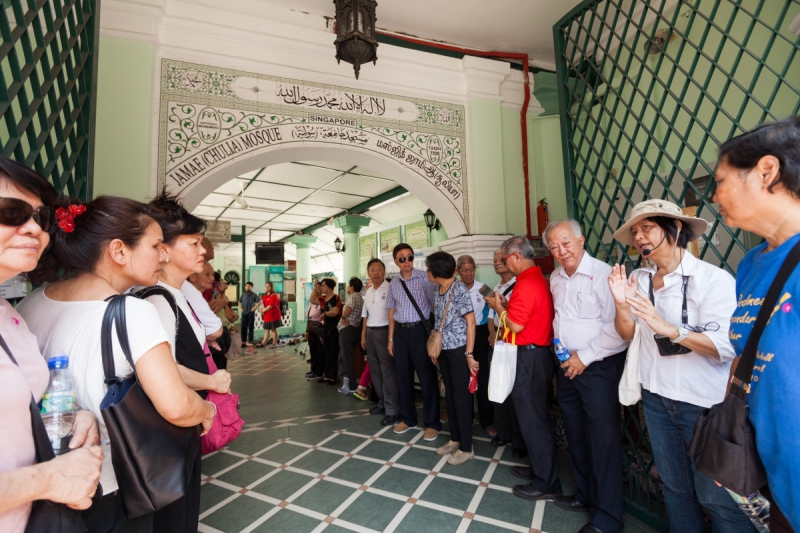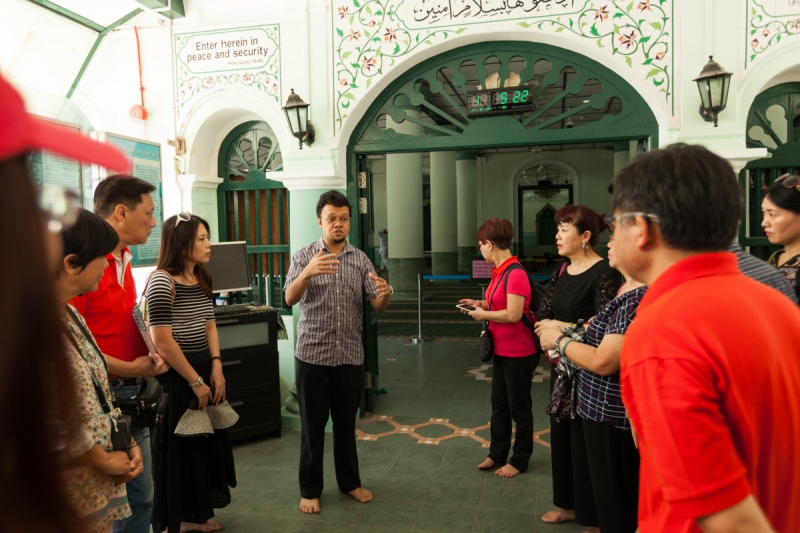 The Singapore Hok San Association is a more unique clan association. It started from a lion dance troupe and later developed into an association. Today, it is known for its lion dance troupe. According to a representative from the association, its lion dance troupe has attracted the participation of numerous youths, including Indian youths.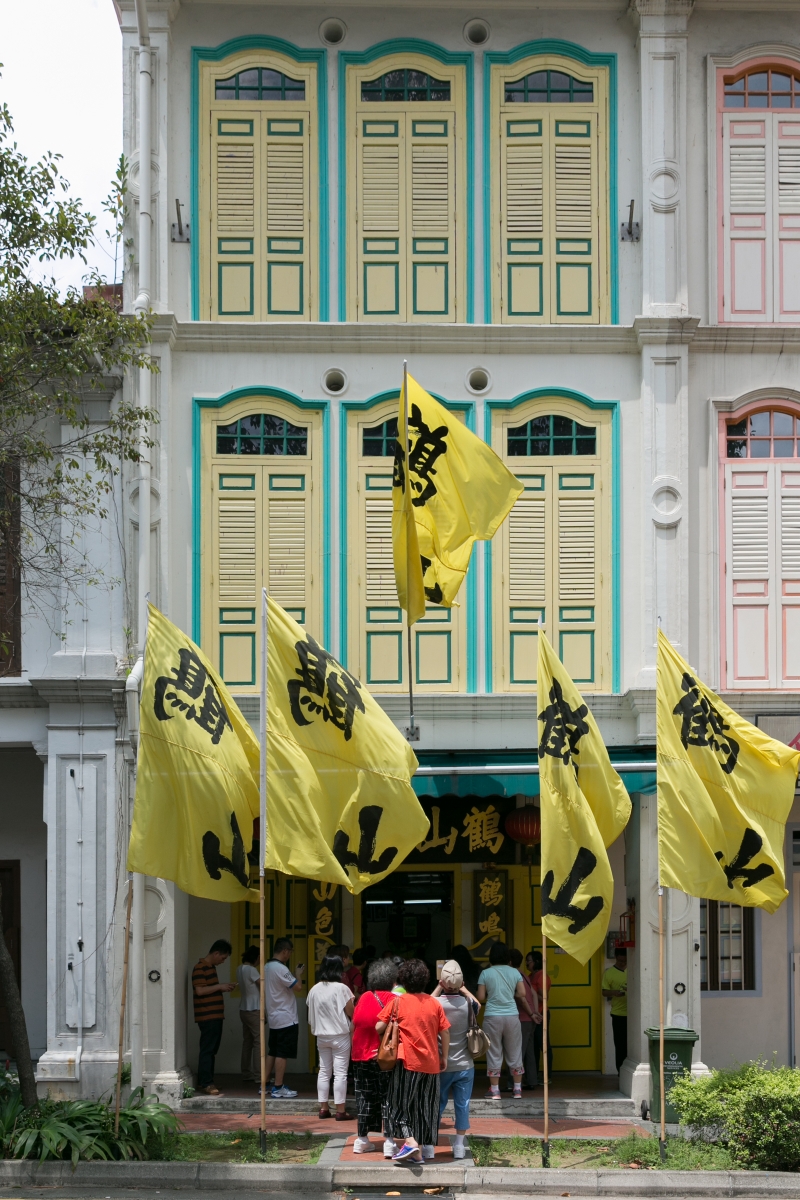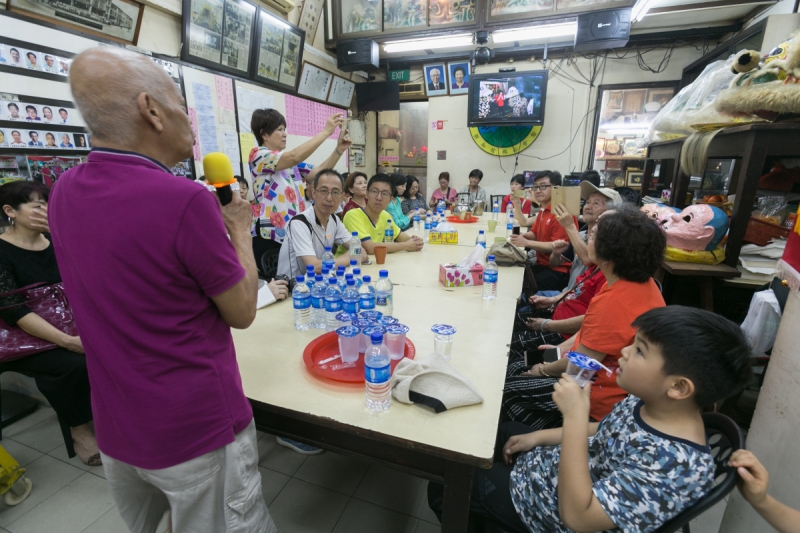 After the tour came to an end, everyone enjoyed a scrumptious meal at the Fatty Wang Restaurant in Chinatown.