SFCCA successfully organised a seminar on "Mandarin, Chinese Dialects and Clan Associations" on 5th October 2013 at the SFCCA Auditorium. The guest speaker was Professor Eddie Kuo Chen-Yu, Academic Advisor to Singapore Institute of Management, and the seminar attracted more than 300 interested participants.
Professor Kuo elaborated on Singapore's language policies in the different stages of our nation-building history. Based on his empirical observations, Professor Kuo said that the English is likely to remain as the dominant language in Singapore and is increasingly being adopted by the younger generations as the primary home language. From Chinese dialects to Mandarin to English, the linguistic ecology in Singapore has indeed undergone a period of rapid transformation.
Today, Mandarin has evolved from an elite language to replace Chinese dialects as a common language. As for the future, Professor Kuo stressed that we should not be overly pessimistic because many local societies and organisations have been striving to raise the standard of Mandarin in Singapore.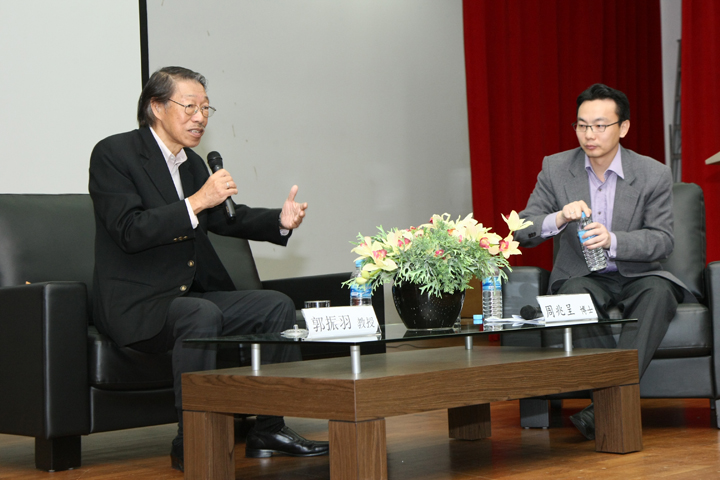 Guest speaker, Professor Eddie Kuo Chen-Yu (left) and Moderator of the Q&A session, Dr Zhou Zhao Cheng (right)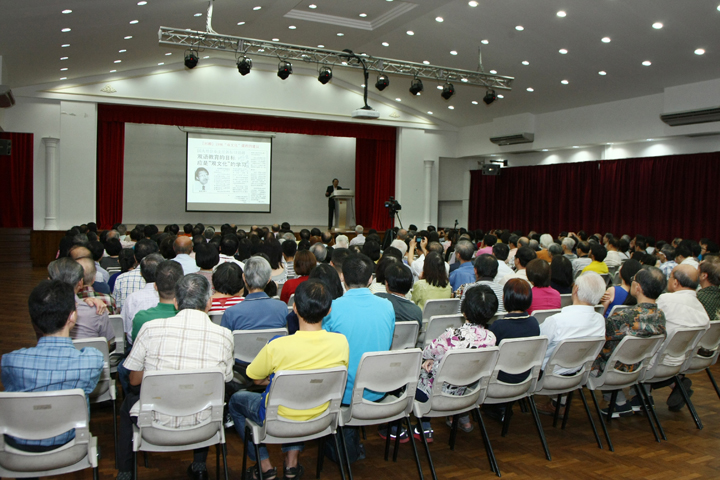 The venue was packed with a large crowd of interested audience