On 27th July 2013, the Singapore Federation of Chinese Clan Associations (SFCCA) organised the "New Immigrants Seminar Series – Singapore Coffee Culture" in the SFCCA Conference Room. The guest speaker was Mr Pang Lim, Vice Chairman of the Social Affairs Committee of SFCCA, and founder and Managing Director of established local food court chain Koufu.
Upon reaching Singapore, whiffs of the aroma from coffee and the fragrance from kaya on toast are just some scents new immigrants are exposed to, when they pass by coffee shops every morning, enticing them to walk in and savour these Nanyang delights.
As the saying goes, the culture of a people is created by their land. Hence, we can get a glimpse of Singapore's food heritage from the local coffee culture. As different geographical regions cause eating experiences to differ, Nanyang coffee in Singapore has developed its own unique baking process and brewing techniques, forming a coffee culture unlike any other region.
Mr Pang Lim shed light on the topic above with his vivid and lively explanations. Refreshments including traditional bread and coffee were also provided for attendees after the seminar.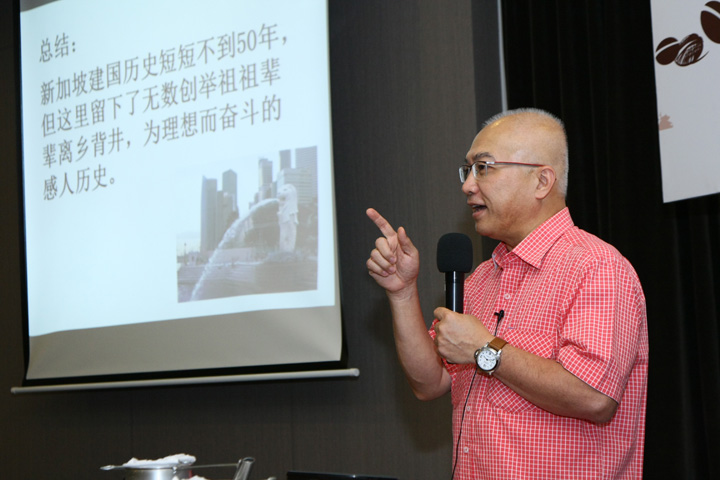 Mr Pang Lim describing the Singapore coffee culture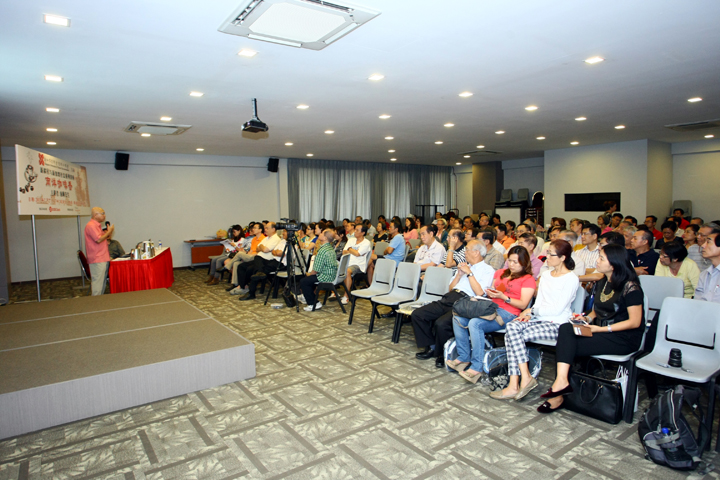 Audience listening attentively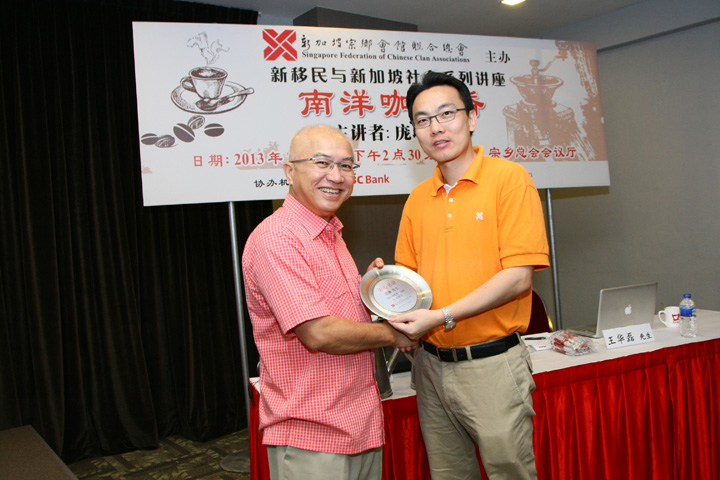 Mr Zhou Zhaocheng, Chairman of the Social Affairs Committee of SFCCA, presenting a souvenir to Mr Pang Lim