The Youth Sports Carnival Badminton Competition 2013, organised by the Singapore Federations of Chinese Clan Association and Chinese Scholars and Students Association in Singapore, was held at 9am on 28th July 2013 at the Singapore Badminton Hall (SBH). This competition saw an overwhelming response, with the registration of 10 teams from SFCCA and SGCSSA, as well as more than 20 participation requests from teams around the island. 25 teams participated in the team finals on the actual day, with the slogan "meeting peers with sports".
The competition began with an intense but friendly atmosphere. Before 8:30am, the 6 main courts in SBH were already filled with players warming up. The competition was divided into 3 groups, with 8 teams per group but 9 teams for the third group. This effectively separated teams from the same association, preventing direct face-offs amongst themselves during the first round. At 9.30am, both male and female singles as well as mixed doubles matches started simultaneously. The first team from SGCSSA, made up mainly of their Human Resources Department, played with a strong troupe of supporting cheerleaders. They hyped up the atmosphere with enthusiastic cheers, despite SGCSSA not getting into the next round, due to strong competition from its opponent, the second team of Eng Choon Hway Kuan. The morning competitions continued for about an hour, after which fun activities started, where small gifts were awarded to the top 3 participants who scored the most balls out of 12 balls. Mini Yakult bottles were well-received by children, while energy bars were given to players during their breaks. The first round of competition eliminated 25 teams to 12, while the second round from 12 to 6 teams. Each set lasted half an hour, 5 hours in total.
The top six teams entering the afternoon competition included NUS Unstoppable's first team which was the champion team of the past two years, NUS Rockets' first and second team, SUMZ, Eng Teng Assocation as well as Eng Choon Hway Kuan's first team. Competition was stiff, Eng Choon Hway Kuan won NUS Rockets with a score of 2:0, moving on to clinch the champion title of this competition. NUS Rockets clinched the runner-up award, while SUMZ was second runner-up, and NUS Unstoppable came in at third runner-up placing.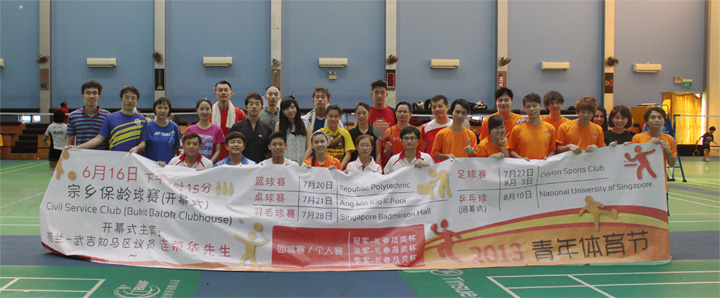 Champion and first runner-up teams with staff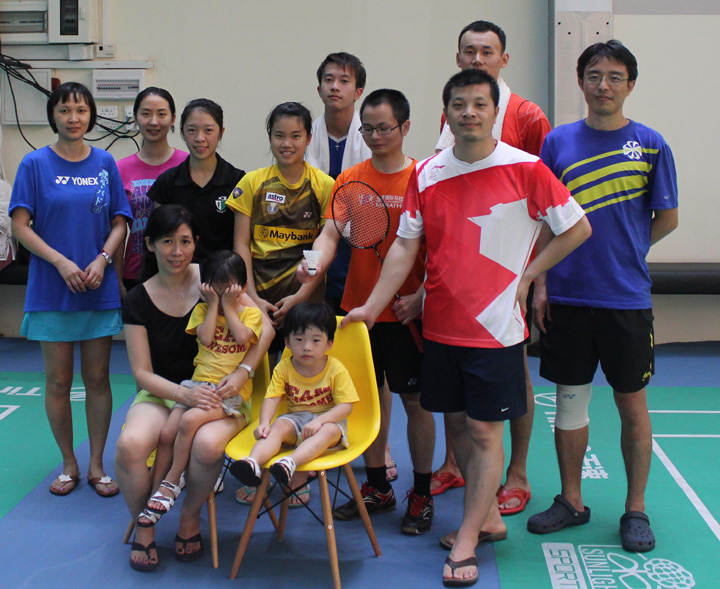 First runner-up, NUS Rockets Team 1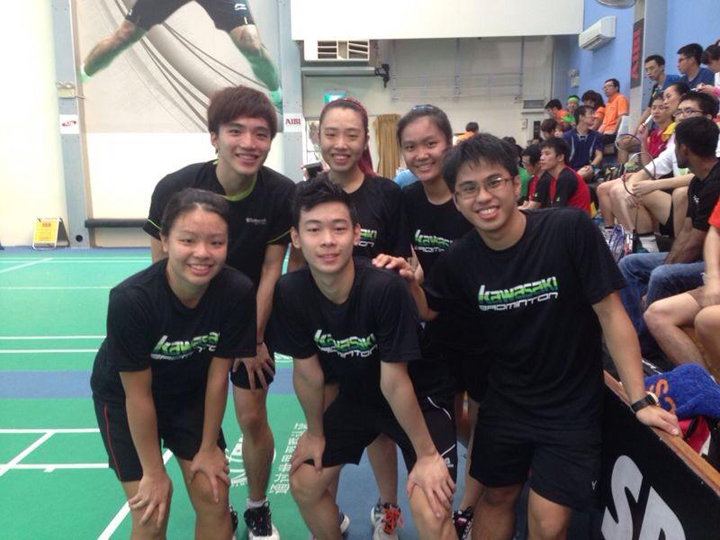 Second runner-up team SUMZ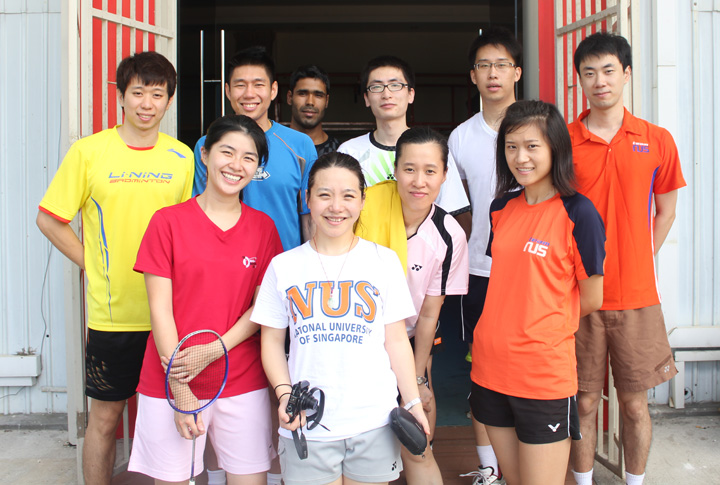 Third runner-up team NUS Unstoppable