After two days of intense competition, the 7th SFCCA  National Students Chinese Chess Championship concluded on a high note on 18th November 2012.
Close to 300 chess players gathered for the occasion, exchanging their chess-playing skills. The Federation was also honoured to have Member of Parliament, Ms Low Yen Ling, to be the guest of honour for the event, who gave out a total of 15 awards from 4 categories.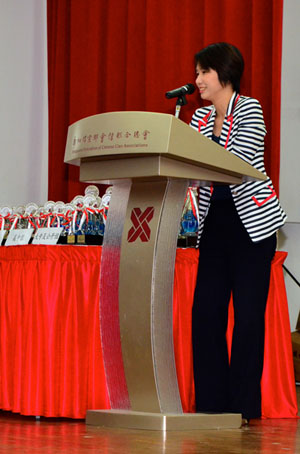 Guest of honour, Miss Low Yen Ling, delivering her speech
The Primary School Category added 4 Awards of Honourable Mention, to encourage the four youngest participant.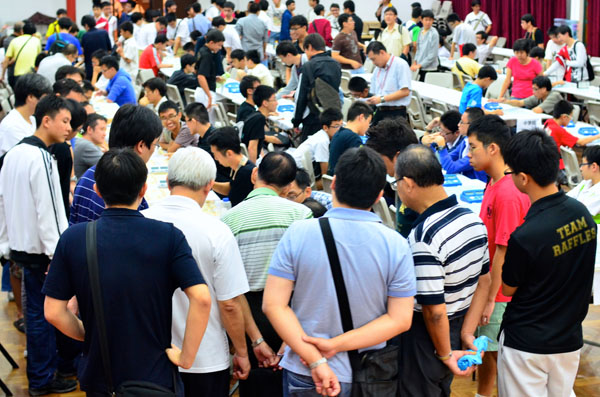 Crowds viewing the competition