"𝗖𝗼𝗹𝗹𝗲𝗰𝘁𝗶𝗼𝗻 𝗼𝗳 𝗖𝗵𝗶𝗻𝗲𝘀𝗲 𝗗𝗼𝗰𝘂𝗺𝗲𝗻𝘁𝘀 𝗶𝗻 𝘁𝗵𝗲 𝗦𝘁𝗿𝗮𝗶𝘁𝘀 𝗦𝗲𝘁𝘁𝗹𝗲𝗺𝗲𝗻𝘁𝘀" (𝗦𝗽𝗲𝗰𝗶𝗮𝗹 𝗘𝗱𝗶𝘁𝗶𝗼𝗻)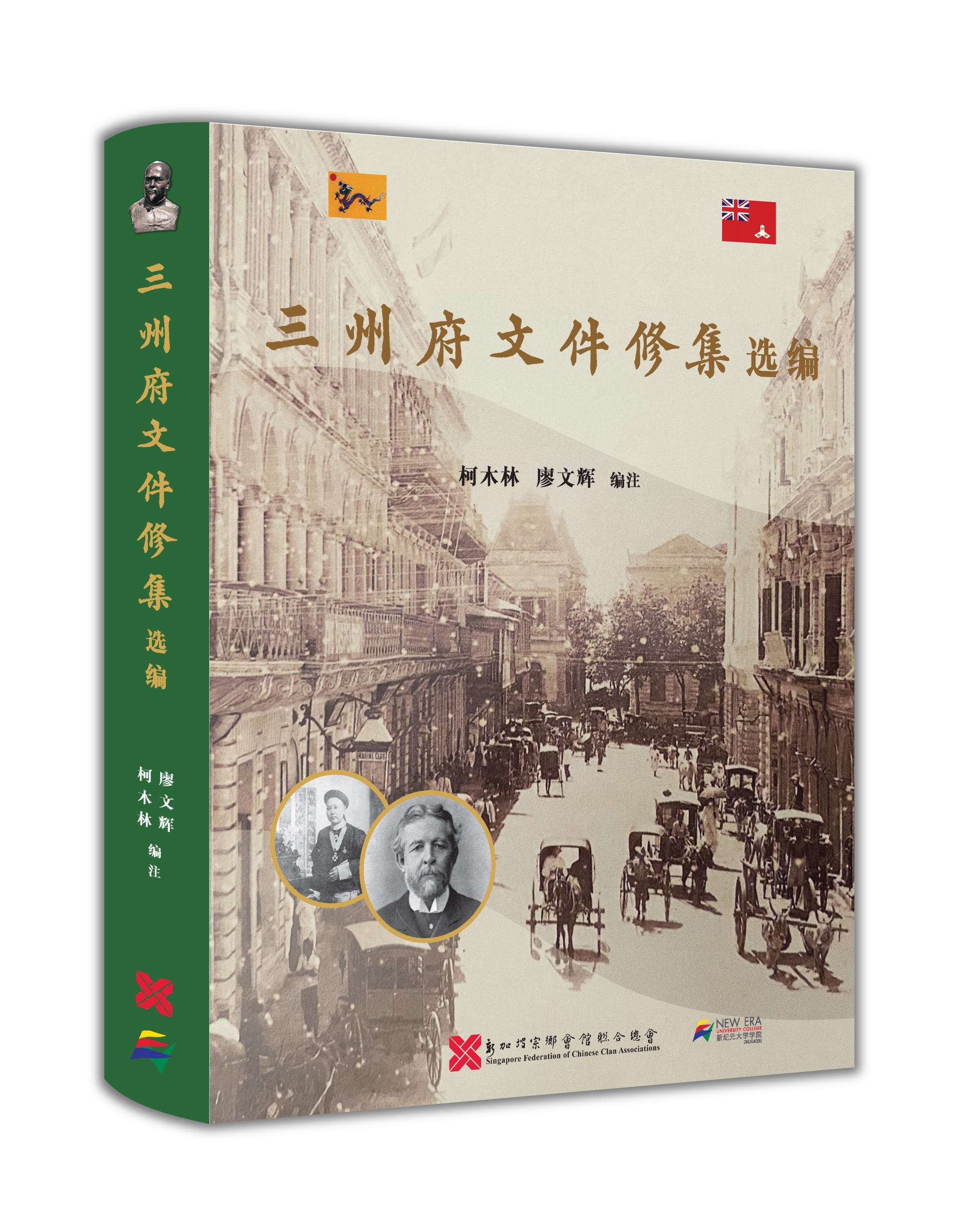 San Zhou Fu is the common name used by local Chinese to address the Straits Settlements composed of Penang Island, Singapore, and Malacca. This political system started in 1826 and lasted for 120 years until it ended in 1946.
The original version of this book, titled "A Text Book of Documentary Chinese, Selected and Designed for the special use of Members of the Civil Service of the Straits Settlements and the Protected Native States 《三州府文件修集》", was published in 1894 in Singapore to be used for training of colonial officers of the Straits Settlements. The book is currently kept in the National Library. With a total of 383 documents separated into 3 Volumes and 7 Chapters, this book covers a wide range of materials including official Qing correspondences, excerpts from local Chinese newspapers, petitions, official notices, commercial correspondences, miscellaneous essays, etc.
For this Special Edition, the Editors have selected 162 copies of documents related to the early Chinese community in Singapore and Malaya during the 19th century, as well as the life of the lower-class community then. The original book is a rare historical resource, with many surprises to be discovered as you delve into it.
Price
* Prices are inclusive of GST.

To Place an Order…
‎‎ ‎ ‎ ‎ ✔️ Please visit  http://bit.ly/szfpreorder
‎‎ ‎ ‎ ‎ ✔️ Interested buyers may also visit SFCCA Secretariat to pick up a hard copy order form